Lab Partners


Seven Seas
Pravda Records [2014]



Fire Note Says: Lab Partners have returned with an early contender for Album of the Year.
Album Review: Dayton, Ohio's favorite guitar hero's the Lab Partners have returned with their first record since their 2010' LP Moonlight Music, which was released by Chicago Label Pravda. The same label is behind the band's new LP entitled Seven Seas, which was just released on Record Store Day.
If you take 4 years between records it better be good. Well, let me ensure you that this record is well worth the wait. Ex-Guided By Voices and The Breeders drummer Jim Macpherson is behind the kit and has never sounded so fluid. Mike Smith and Mike Volk's guitar work have gone to a new level on this recording as the sonic madness and space inspired melody rank them with peers like the Spaceman 3 and My Bloody Valentine. While you can hear their influences in their music there is a true uniqueness to their songwriting craft.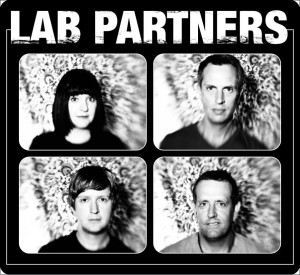 On the opening track, "Because of You/ Because Of Me," the band sounds ready to conquer larger stages. When Smith sing's "We can make it happen…" you can envision thousands of rock fists raised to the sky. "Starlight" would be an instant feel good classic in any galaxy. We are just fortunate it was written in ours. The trippy guitar intro of "Do You Feel Life" is the type of sound that will get stuck in your head for weeks at a time. At 48 minutes and 10 tracks long, there is not a bad moment on Seven Seas. The band has definitely returned with a sonic vengeance, so if you get the chance to catch them live do it and for sure grab yourself a copy of the LP.
Key Tracks: "Starlight," "Because of You/Because of Me", "Simple Machine"
Artists With Similar Fire: My Bloody Valentine / Yuck / The Black Angels
Lab Partners Website
Lab Partners Facebook
Pravda Records
– Reviewed by Joe Eversole