Haley Heynderickx


I Need To Start A Garden
Mama Bird Recording Co [2018]


Fire Note Says: A striking debut album from singer-songwriter Haley Heynderickx.
Album Review: Portland-based singer-songwriter Haley Heynderickx seems to have a strong understanding of the power of small details to make (or break) a musical performance. All eight of the songs on her debut album I Need to Start a Garden are so well realized that it feels as if she must have been living with these tunes for quite some time. Clocking in at only 31 minutes, I Need to Start a Garden is a well-honed and cohesive piece of work that is distinguished both by the strength of the songwriting and the interesting choices made by Ms. Heynderickx and her band in documenting the material.
For example, "No Face" begins with a plea to "Face me, face me entirely; Tell me, tell me what's wrong here," but the song ends in mid-chorus, highlighting the unresolved tensions between the narrator and her addressee. Given the way the song ends, it's a natural fit as the opening track for the album.
Great care also is taken in the selection of instrumental voices for each tune. For example, nylon string acoustic, steel string acoustic and electric guitars are all used on the album, as are both electric bass and upright acoustic bass. Moreover, "The Bug Collector" and "Untitled God Song" feature the trombone—a sorely under-used instrument these days. The trombone accents in "The Bug Collector", lend a 60s-70s folk-pop vibe to the narrator's story of encounters with three insects (a centipede, a praying mantis and a millipede) that may or may not be portents of coming danger.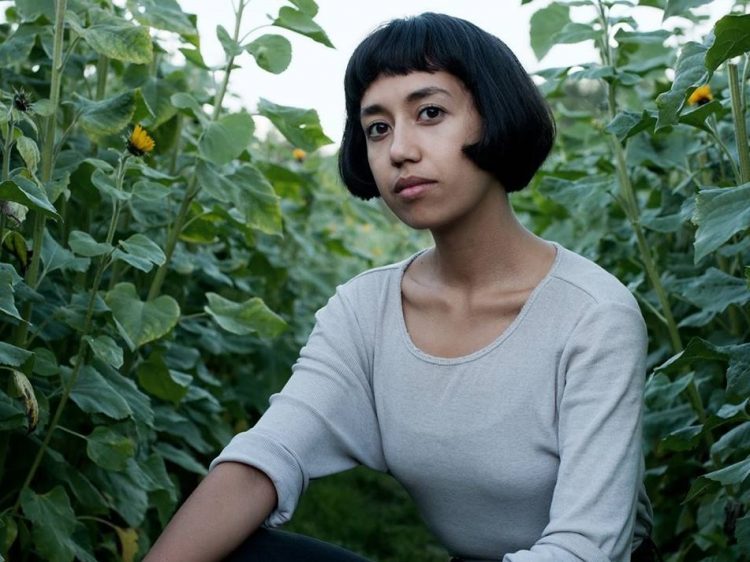 The album closes with "Drinking Song", which also appeared on Ms. Heynderickx's 2016 EP Fish Eyes. The stripped-down version on I Need to Start a Garden does more with less, using studio effects on the tune's wordless chorus to add depth and interest to the song.
Ms. Henderickx has an expressive voice that balances strength and vulnerability in a way that might draw comparisons to Angel Olsen, although her vibrato on "No Face" just as easily calls to mind Neil Young. She is also a fine finger-style guitarist who has cited John Fahey as an influence, but her musical interests clearly extend far beyond folk music or "American Primitive" guitar, as demonstrated by the Velvets-influenced pop of "Oom Sha La La" and the punk rock rave-up in the middle of "Worth It". A great album, and an artist to watch.
Key Tracks: "The Bug Collector" / "Worth It" / "Untitled God Song"
Artists With Similar Fire: Angel Olsen / Hand Habits / Jessica Pratt

Haley Heynderickx Website
Haley Heynderickx Facebook
Mama Bird Recording Co
– Reviewed by Everett Wallace
Latest posts by Everett Wallace
(see all)