Golden Grrrls


Golden Grrrls
Slumberland Records [2013]



Fire Note Says: Golden Grrrls take us on a breezy and pleasant trip back to the early nineties.
Album Review: Slumberland is home to much of what remains of that oft-maligned genre of indie pop affectionately known as twee. The Pains Of Being Pure At Heart, Sea Lions, Allo Darlin' and Veronica Falls are all roster members. So it comes as no surprise that Glasgow trio Golden Grrrls ended up there. Unlike the aforementioned acts, the horribly named Golden Grrrls (oh, they sadly share nothing with the riot grrrl movement) have decided that the last twenty years never happened. There are absolutely no signifiers from this century. Eilidh Rodgers, Rachel Aggs and Ruari MacLean (that's two girls and a guy in case you're keeping score) live in a world that never witnessed OK Computer or Loveless. The jangly guitars, the boy/girl vocals, the sloppy playing and lo-fi bedroom production all conjure up images of NME's C86 cassette compilation or some unknown Kiwi pop group newly formed in Dunedin. The Pastels? The Vaselines? Talulah Gosh? Name a band on Sarah Records or Flying Nun and you'll get a very good idea of what's going on here. That being said, there are some very good songs on this self-titled debut.
The album begins with three very strong tracks. The twee-punk opener, "New Pop", is a great start with its fast pace and intertwining vocals. "Past Tense" has a nice bass guitar melody reminiscent of an early Smiths song. Then "Paul Simon" gives us the closest thing to a modern sound in the Afro-pop guitar line. Unfortunately a few songs later the same trick is repeated in "Wrld Peace." And this is the biggest complaint I can make about Golden Grrrls: much of the album sounds too similar. There is some off-pitch singing. There are times when they come close to losing the beat. None of this bothers me much as the wide-eyed innocence and sheer quantity of good melodies more than makes up for it.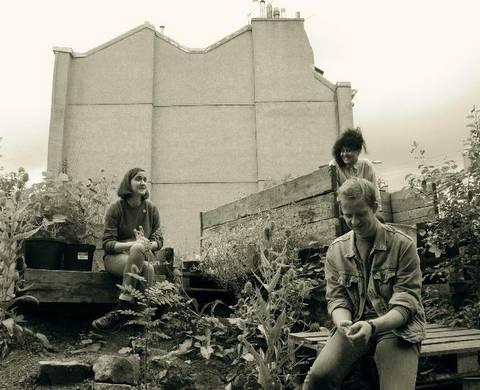 As is often the case, the middle section drags a bit but is picked up nicely by the final two songs. "Date It" finds the band actually rocking a little and it is a very good look for them. Through most of the record it does sound like they cannot play their instruments at all, but on this one song they prove it to be another trick. According to their press release it was their chaotic live shows in London that got them noticed. Maybe so. The album ends with perhaps the best song here, the catchy "We've Got…" brings back the lead bass formula to good effect. It's an accurate primer on what's good about Golden Grrrls. And being that it sounds a lot like "Past Tense" it also points to what's no so good.
Glasgow did produce twee's all-time greatest band: Belle And Sebastian. So it's not too much to hope that Golden Grrrls will grow into something better, more substantial. There's much to like on this debut and the eleven songs presented here do fly right by at a mere twenty-seven minutes. Their problem is that not enough of that twenty-seven minutes is particularly memorable. But with melodies as sweet as these, there are much worse fates.
Key Tracks: "New Pop", "Past Tense", "We've Got…"
Artists With Similar Fire: The Vaselines / Veronica Falls / The Clean
Golden Grrrls Website
Golden Grrrls Facebook
Slumberland Records
-Reviewed by Scot Lade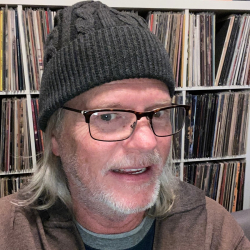 Latest posts by Scot Lade
(see all)