Various Artists


Sound City: Real To Reel OST
RCA Records [2013]



Fire Note Says: The Sound City:Real To Reel soundtrack certainly complements the movie and makes you wish they had a bit more time.
Album Review: Knowing the backstory helps a bit to understand this record. Sound City Studios was known for its high end analog recording equipment and over the past 40 years captured the music of artists such as Neil Young, Fleetwood Mac, Tom Petty, Johnny Cash, Guns and Roses, Metallica, NIN, Rage Against The Machine and countless other musical legends. The studio went to shambles but Dave Grohl saved the famous recording board and had it installed in his own studio. Of course Grohl's connection to the studio is that Sound City is where Nirvana's music scene changing Nevermind was recorded back in 1991.
To complement the documentary of the same name this soundtrack features all new original songs by an amazing list of musicians that rekindled the spirit of the old studio recorded on the classic board. By all means this record should have been one of the best rock albums of the year. You have super collaborations like Paul McCartney, Dave Grohl, Krist Novoselic and Pat Smear on "Cut Me Some Slack" and Stevie Nicks with Grohl, Taylor Hawkins and Rami Jaffee offering "You Can't Fix This". You get Grohl teaming up with Queens of Stone Age Joshua Homme and NIN's Trent Rezor on "Mantra", while Grohl, Masters of Reality's Chris Goss, and half of Rage Against the Machine come together during "Time Slowing Down".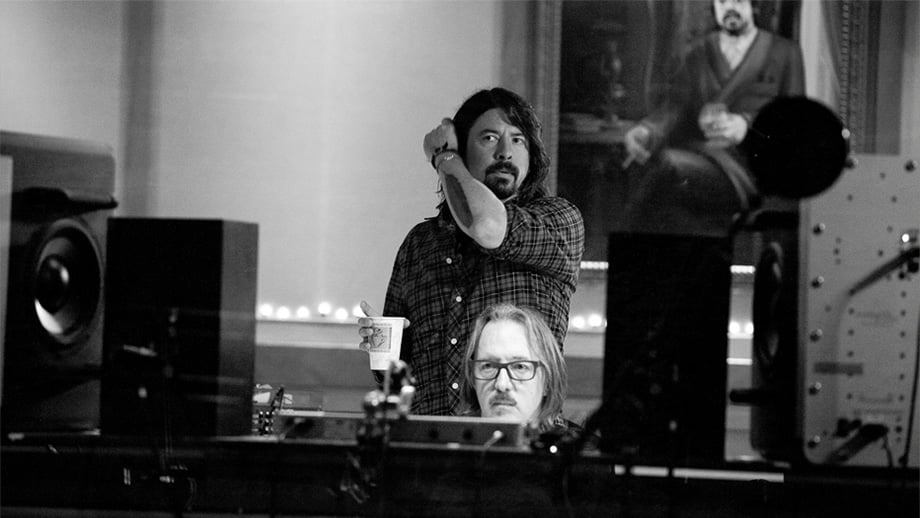 Collaboration records of this type are always tough to pull off but if anyone could do it this collection of musicians lead by Grohl seemed possible. In some places it works well like the surprising Paul McCartney track and the power trio of Grohl, Homme and Reznor absolutely does not disappoint. Some tracks needed a bit more time to make them great. I enjoy some Stevie Nicks but her song here does not hit the high point it should while Robert Levon Been of Black Rebel Motorcyle Club feels a bit unknown compared to the mega music stars here.
Overall, Sound City: Real To Reel works as a soundtrack. It had potential to blow the roof off of everything and be the album to have this year for windows down and volume up. Unfortunately it does not hit that emotional high for me and struggles to flow some when you have Corey Taylor of Slipknot in close proximity of the Rick Springfield song. That being said when it is good here it is great. At the very least Sound City is an entertaining rock record and if you think there is tons of stuff out there of this nature you would be wrong. Do I wish the album would have a bit more punch? Absolutely. Is this soundtrack a waste of your time, especially if you saw the movie? Absolutely not. Is Dave Grohl still one of the best ambassadors of Rock n Roll? Sound City definitely says yes!
Key Tracks: "Cut Me Some Slack", "Mantra", "Your Wife Is Calling"
Compilations With Similar Fire: Heavy Metal / I Am Sam / I'm Not There
Sound City Website
Sound City Facebook
RCA Records
-Reviewed by Christopher Anthony

Latest posts by Christopher Anthony
(see all)