Glass Animals


How To Be A Human Being
Harvest Records [2016]


Fire Note Says: A strong follow up record from Glass Animals.
Album Review: Following that path of previous singles like "Black Mambo" and "Gooey," Brit-pop quartet Glass Animals have dug deeper on the songs for their sophomore album, How to Be a Human Being, matching their inclination toward hip-hop rhythmic loops and dance friendly electronica with an edgier pop song melodies and the quirkiness of human personality. Supposedly inspired by the diverse humanity they encountered touring the world in support of Zuma, their 2014 debut, the eleven songs here reportedly correlate to the eleven characters on the album cover of How to Be a Human Being, giving vocalist Dave Bayley a chance to channel a variety of individuals in the song's lyrical observations.
Given the band's penchant for smart dance floor grooves, it's no surprise that they've created a variety of rhythm loops for rappers to put their rhymes on top, witness their 2015 collaboration on "Lose Control" with Joey Badass. Left to their own devices, Glass Animals take energetic EMD leaning grooves and top them with sophisticated pop song structures, following the lead Bayley's high-end vocal delivery.
The album opens with the very promising first single, "Life Itself," which messes with expectations with a world beat African drum groove on the verses and a big hands in the air, sing-along breakout chorus. While there's plenty going on in the remaining tracks worthy of attention, one would hope to hear more of this eclectic energy and cross-pollination from diverse musical genres from Glass Animals in the future.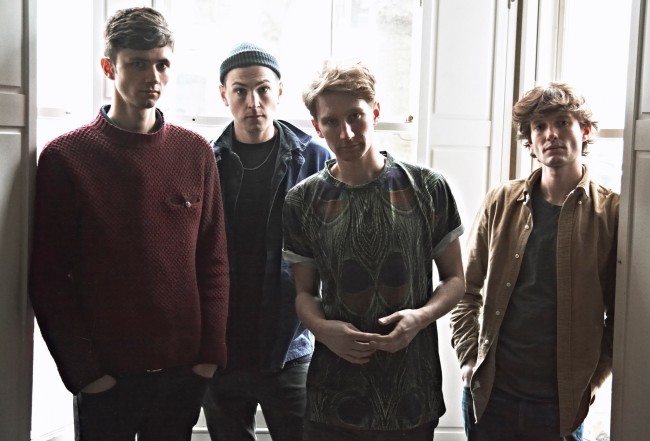 "Season 2 Episode 3" uses old school arcade game noises to create the foundational rhythm, suggesting Ms. Pac-Man as a video star, but on other tracks like "Mama's Gun," "The Other Side of Paradise," and "Poplar St." they find more balance between the computerized tracks and more conventional instrumentation of guitars, keys and voices. Glass Animals may not yet have reached their full potential artistically, but they've certainly produced enough fun, solid pop music here to make the journey interesting.
And who can beat a vocal line that says "pineapples are in my head/got nobody cuz I'm brain dead," from "Pork Soda"? Glass Animals have improved and stretched the boundaries of their earlier attempt in ways that make Human Being a stronger than expected follow-up to Zuma, broadening their impact as their musical influences have suggested new possibilities and fresh sounds.
Key Tracks: "Life Itself" / "Pork Soda" / "The Other Side of Paradise"
Artists With Similar Fire: LCD Soundsystem / St. Vincent / MuteMath
Glass Animals Website
Glass Animals Facebook
Harvest Records
– Reviewed by Brian Q. Newcomb
Latest posts by Brian Q. Newcomb
(see all)