DMA'S


Hills End
Mom + Pop Music [2016]

Fire Note Says: DMA'S full-length debut is a fond call back to another time.
Album Review: DMA'S is a three-piece band from Australia. With an introductory (and very solid) EP under their belt last year, Hills End is the group's debut LP. Johnny Took, Tommy O'Dell, and Matt Mason have a clear love for 90's Britpop; I felt right at home listening to Hills End. The most obvious (and oft-mentioned) comp to DMA'S is Oasis. I'll stop right here and let you know that if you enjoy Oasis, get this album.
Looking at individual tracks, DMA'S make a curious choice with the sequencing of Hills End. They lead off the album with two of its weaker songs. Again, I was impressed with the band's 2015 EP so was a bit disappointed that these tracks, plus "Delete," which was included on that EP, kicked off the album. "Delete" is a ballad that shows off that DMA'S are not just about sound and fury. It's an abstract plea to hold on to love that is dripping with desperation. The song builds to an anthemic conclusion that shows off DMA'S knack for harmony and song construction.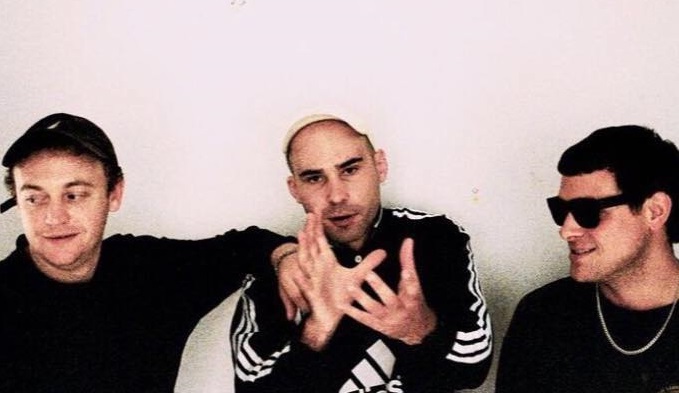 Next is "Too Soon," the first single from Hills End. A nice contrast to "Delete" with its distorted guitars and sneer, it is an obvious call back to Oasis. Pissed off and petulant, it intensely captures the angst of youth. From there the album's second (and better) half keeps growing. "In the Moment" captures the urgency of "Too Soon" without the attitude; I think this is DMA'S at their best. "So We Know" is another ballad that is surprisingly tender and vulnerable. The band's ability to shift between hard and soft speaks to their talent.
Hills End, after the initial letdown, turns into an excellent album. Its accessibility and emphasis on melodious rock will make it a staple in my rotation for the foreseeable future. For all of those who appreciate 90's Britpop or alternative rock, you'll find a new favorite with DMA'S.
Key Tracks: "Delete" / "Too Soon" / "In The Moment"
Artists With Similar Fire: Oasis / Arctic Monkeys / FIDLAR

DMA'S Website
DMA'S Facebook
Mom + Pop Music
-Reviewed by Matthew Heiner

Latest posts by Matthew Heiner
(see all)