David Bowie


The Next Day
Columbia Records [2013]




Fire Note Says: The Next Day marks the thrilling return of The Thin White Duke.
Album Review: This is the album that nobody expected. David Bowie is unquestionably one of the most important and influential figures in rock history. When he had health issues on the tour for his Reality album, in 2004, and then remained silent and almost completely disappeared, most just assumed that he had gone gently into that good night, never to return to the spotlight, and to live out the rest of his life on his own terms, and perhaps just be David Jones again. However, it is important to note that Bowie never said he was done, perhaps he was plotting his next move, perhaps he was taking a well-deserved break, or maybe he was going to write one of the top ten records of his career and come back and blow us all away one last time. When he left the public eye in 2004, Bowie was riding the wave of an artistic rebirth, his last few records, Heathen and Reality, while not exactly chart toppers, were both well received critically. And then it all stopped.
That brings us to The Next Day, an album that only the people involved even knew was being recorded. The band, most of whom had played with Bowie on his last two records, along with arguably one of his finest collaborators, producer Tony Visconti, worked over a period of THREE YEARS in starts and stops on The Next Day. For three years, this record was the best kept secret in the industry, so when it was announced in January that there was a new album forthcoming, the rock community's collective jaws all hit the floor. The first song and video released, "Where Are We Now" is a slow gorgeous rumination on days past, specifically his mid 70's Berlin period, which was arguably the artistic highpoint of Bowie's career, producing the classic trilogy of albums, Low, Heroes, and Lodger, all done with Brian Eno, as well as his two collaborations with Iggy Pop, The Idiot and Lust For Life. The second single released from The Next Day, "The Stars (Are Out Tonight)" is a more upbeat number, which features a great vocal from Bowie (the man hasn't lost anything) and some wonderfully treated guitar lines flying around behind him. It could definitely be argued that the two chosen singles are not even close to being the finest songs on the record, but they are definitely two songs that represent the album well. It's a record of two halves, a look back to the past, but perhaps more importantly, a nod to the present and a look into the future.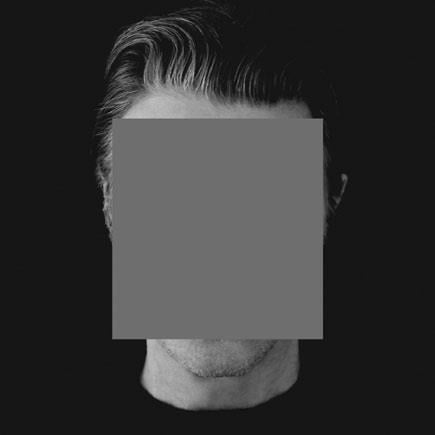 The title track and album opener "The Next Day" sounds like it could have been cut during the Scary Monsters sessions in 1980. The guitars are crisp, the beat is rock solid and has a danceable groove. "Love Is Lost" has a definite Eno and Fripp feel to it. It's a very textured groover, with some interesting things going on guitar wise in the background. This one really sounds great with headphones on, it's very atmospheric. "(You Will) Set The World On Fire" starts of a run of three songs that end the album on an incredibly high note. It's a solid rocker that has my favorite lyric on the record "Kennedy would kill for the lines that you have written, Van Ronk says to Bobby she's the next real thing". "You Feel So Lonely" is another slow mournful number that features Bowie's best vocal performance on the record. "Heat" closes the album on a dark note. The track is particularly interesting because it sounds more like Scott Walker than Bowie. The layers of music continue to build throughout the song. It's an incredibly experimental in its sound and sonic construction. The orchestra swirls around you, while the vocals, mournful and haunting keep the whole thing grounded in the center.
The Next Day is a triumphant artistic achievement. While it has many throwbacks to classic era Bowie (the drums at the end of "You Feel So Lonely You Could Die" go back to "Five Years"), it sounds both classic and modern at the same time. He's not striving to sound futuristic or cutting edge like he has done in the past. What he has done, is create an album that exists in its own time. It's not of this time, or of the past, or the future. It exists on its own plan. To listen to it in its entirety is to be transported to a place where the universe exists only in the space inside your head (or headphones). The Next Day is a thrilling comeback from one of our most important artists.
Key Tracks: "The Next Day", "Heat", "Where Are We Now"
Artists With Similar Fire: Iggy Pop / Nick Cave / Roxy Music
David Bowie Website
David Bowie Facebook
Columbia Records
-Reviewed by Kevin Poindexter

Latest posts by Kevin Poindexter
(see all)