Curtis Harding


Soul Power
Burger Records [2014]



Fire Note Says: Curtis Harding is an emerging artist that you should get to know now.
Album Review: The retro soul movement keeps inching toward the forefront of the indie scene and leading the way is Atlanta's Curtis Harding. You may already know the name as he was the backup singer for Cee Lo Green and is a member of Night Sun with Cole Alexander and Joe Bradley from The Black Lips. We featured their 7-inch back in January. From that short exposure we already pinned Harding as a star and on his debut Soul Power – he proves it.
I will be the first to tell you that you won't find me sitting with a soul record too often unless it is a classic listen from some of the greats. Even then, I have enough on my musical plate to keep me busy and soul gets very little air time. Well, that all changed with the arrival of Soul Power as Harding will blow you away right from the opener "Next Time." The song comes complete with horns and organ while you get introduced to Harding's impressive as hell vocal style. He sings effortlessly and when he states "they say it's never over, they say it's never fair, I don't know if that's true, I don't even care," you realize that he is all cool passion when discussing this on and off again relationship. This song is the primer and only scratches the surface of Soul Power. When Harding busts out on "Keep On Shining" you hear his full potential. He not only brings the sounds of retro-soul but also brings the heart of its vintage style. This song has a very group effort vibe to it with its repetitive chorus and title that can be described as a modern Spinners or The Manhattans.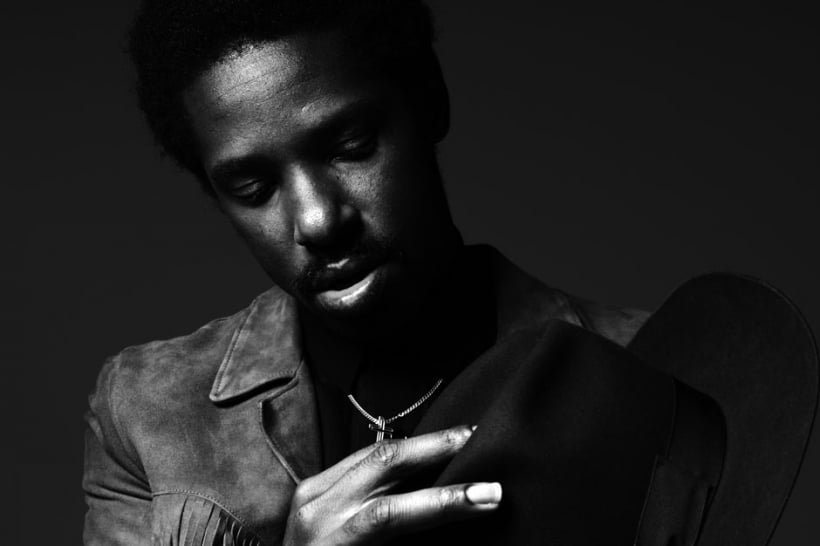 It would be easy to place Harding with these older soul groups or like on the slick "Freedom," solo artists like Smokey or Mayfield will instantly come to mind. What makes Soul Power stand out is not that Harding is good at this classic vibe but that he has made it fresh and modern day by piecing in rock elements and infusing an edgier side to these types of songs. This style falls into the similar territory of his Night Sun work which is highlighted on "Surf." Cole Alexander shows up in a big way with a killer guitar solo and features Harding spiraling his voice with a multitude of "Ohhhhhs." The short just over 2 minute "I Don't Wanna Go Home" has this same rock action, only this go around features Black Lips bassist Jared Swilley doing some damage.
This kaleidoscope of retro sound works well for Soul Power. "Beautiful People" brings the groove back front and center except this time there is a bit of a muffled vocal effect on Harding's voice that makes it stand out. "Heaven's On The Other Side" is more funk that combines a diverse backdrop of instruments while "Drive My Car" moves down a blues path. Another album highlight is "I Need A Friend" that has several catchy vocal drawls similar to older era Lenny Kravitz while he has the tone of Terence Trent D'Arby's easy vocals. Once again, Harding's sound is classic but his progression is 2014 as he puts his foot forward and closes with "Cruel World," which finds his vocals with the most attitude throughout the entire record. It not only is a perfect closer to a great album but it is very clear that this is not the end of a record but the start of Curtis Harding's shining career!
Key Tracks: "Keep On Shining" / "Surf" / "I Need A Friend"
Artists With Similar Fire: Curtis Mayfield / JC Brooks & The Uptown Sound / Terence Trent Darby
Curtis Harding Website
Curtis Harding Facebook
Burger Records
– Reviewed by Christopher Anthony

Latest posts by Christopher Anthony
(see all)