Circulatory System


Mosaics Within Mosaics
Cloud Recordings [2014]


Fire Note Says: 60's pop melodies and wild psychedelic excursions woven together to create a giant sonic tapestry.
Album Review: It's impossible to overstate the importance of the Elephant 6 Collective and the impact that it had on rock music, and in fact, the influence it still has on it. Founded by Jeff Mangum, Will Cullen Hart, Bill Doss, and Robert Schneider in the early 90's, their stamp reaches far and wide, sharing a love of 60's pop melodies and wild psychedelic excursions, that often existed in the same song, Elephant 6 was more than a brand, it was a statement on music itself. No artist embodies that spirit more than Will Cullen Hart. As one of the twin leaders of Olivia Tremor Control, and now on his third album with the Circulatory System, he continues to challenge his listeners, without ever being unlisteneable, and always intoxicatingly catchy. His songs are constructed like waves of thought that flow in and out of your consciousness, sometimes crashing into your synapses wildly, and other times gently rolling in and creating a calming effect, before a bigger wave comes crashing in. Mosaics Within Mosaics is really the perfect distillation of the music he has been making his entire career, it bares all of the classic hallmarks, seems instantly familiar, yet, it's so big you can't wrap your arms around all of it at once, and I think that's the point. You spend time with this record, it grows on you, it becomes part of your thinking process, soon you hear it weaving its way into your head and it's not even on. That's how good it is.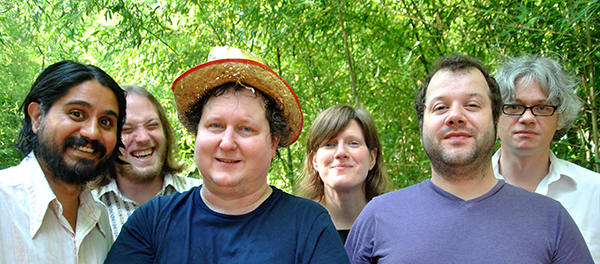 Mosaics Within Mosaics is a double album in every sense of the word. It is a huge record that takes you on a wild journey. I feel like it's kind of pointless to single out tracks here, because it's really all one track, weaving in and out, coming sharply into focus before dissolving into the ether, and then coming back again as something else entirely. It's a trip, there are songs within songs, within other songs. It's like a giant puzzle that the listener can put together. The tracks for the album go back from 12 years to now, and were then carefully culled together by Derek Almstead, with overdubs then added by pretty much everyone who has ever played on a record with Cullen Hart (yes, that means Mangum). I'm not one to throw around the name of Brian Wilson lightly, but this is the closest thing we have to a modern day SMiLE as we are going to get. It's scope is enormous, it's flawed in spots, it's highly rewarding, and it can be dissected closely by rock archaeologists for the next 50 years. You won't hear another record like this for quite some time, so I recommend getting this one while you can.
Key Tracks: "Elastic Empire Coronation"/ "Tiny Planes on Canvas" / "When You're Small"
Artists With Similar Fire: Brian Wilson / Olivia Tremor Control / Neutral Milk Hotel
Circulatory System Facebook
Cloud Recordings
– Reviewed by Kevin Poindexter

Latest posts by Kevin Poindexter
(see all)