Cast
Vigesimus
Progressive Promotions Records [2021]



Sometimes a band just nails it right off the rip. Fully-formed debut albums are a rarity to be sure. So what to make of a band that records their masterpiece after 43 years and nineteen albums? Yes, Vigesimus is Latin for "twentieth" and after toiling in the relative silence of the Mexican hinterland, band leader, keyboard player and chief composer Luis Alfonso Vidales and company have finally figured it all out. Their earlier albums, though perfectly listenable, relied too heavily on the Neo Prog sound of the eighties. Once their roster settled down with the addition of singer Bobby Vidales (no idea if they are related) the band began on a more symphonic path. With 2015's excellent album Vida they traded the flute and sax playing of Pepe Torres with violinist Roberto Izzo and Cast had truly found their stride.
In 2017 Cast released Power And Outcome and it served as the appetizer to Vigesimus. I did not think they could top it. But let me state for the record that they did just that. Sounding like a super-charged Kansas with all that violin, the album starts with an instrumental – one of three on the album. All have one word titles and all are awesome examples of classic Prog done in a modern fashion. "Ortni" is a fast-paced burner that gets thing started in a blaze of glory – stabbing violins, twinkling piano and slashing guitars. Beginning in this way is an obvious concession to the one major complaint I have heard leveled against the group: the vocals. As usual they are sung in English but this time around Vidales (and back up singer Lupita Acuna) actually don't irritate. On the contrary they aren't bad at all. The weird accents seem to have disappeared. But no one is listening to artists like this for the singing. It's all about musicianship. And Cast has that in spades. Guitarist Claudio Cordero shreds away like he was in a heavier band. Drummer Jose Antonio Bringas (the only other original member besides Vidales) holds everything together beautifully and effortlessly despite the complexity of the songs.

Most of the songs are keyboard-driven with the vocals acting as a separate instrument. Many of the lyrics are repeated over and over and one wonders if a lack of English skills are at work here but I suspect it's more of an artistic decision. The result of this creates the impression of importance. Everything is big and bold. Although only three of the album's ten tracks pass the ten minute mark don't let that trick you into thinking this isn't symphonic progressive rock. It is. The fact that the two longest songs are the final two on the album is yet another sign post that these guys (and girl) understand sequencing. Something tells me that knew they were onto something rather special.
The last of the three instrumentals, the album's penultimate track "Contacto" deserves special mention. Split into two parts the first section soars with the violin and Cordero's nylon string guitar cutting through over a gorgeous piano melody. The second half finds the group spreading its wings and flying all over the song's bizarre time signature. It's never forced and the band's energy keeps lurching ahead all the way through to the end. It's a timeless piece of music that could be from any era. Much like the record as a whole, it's modern Prog with a heart and a soul. Unlike many of their peers Cast has taken the time to perfect what they do. They also now host an annual festival called Baja Prog which brings international progressive artists to Mexico. (I want to go to that so bad. Prog on the beach? Hell yeah.) And along the way their songwriting has gotten better, the production is more powerful and balanced. This is a fantastic record that sadly too few people will ever hear.
Key Tracks: "Ortni" / "Manley" / "Contacto"
Artists With Similar Fire: Kansas / Genesis / PFM

Cast Website
Cast Facebook
Progressive Promotions Records
-Reviewed by Scot Lade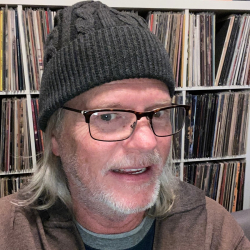 Latest posts by Scot Lade
(see all)