Bob Mould


Beauty & Ruin
Merge Records [2014]


Fire Note Says: Bob Mould returns with an emotionally charged record.
Album Review: Right from the opening track "Low Season" you recognize that Beauty & Ruin is one of the most emotionally driven records Bob Mould has released. The song is a slow burner that finds Mould just crawling his lyrics along with a chorus that sings "low season turns the sunlight down, no reason left to stay around, low season in the frozen ground." This track sets that stage for Beauty & Ruin as much of it deals with the passing of Mould's father in October 2012.
That does not mean that Mould's struggles hold him back from turning up the amps as this is the second record that he has included bassist Jason Narducy (Verbow) and drummer Jon Wurster (Superchunk, Mountain Goats) to help give this record a band feel. In fact, fans of Bob Mould's previous work in Hüsker Dü or Sugar will be pleased that there are more similar rockers throughout Beauty & Ruin which take pages directly from those eras. "I Don't Love You Anymore" could be found on any Sugar album with its crazy catchy hook while the just over two minute rocker "Kid With Crooked Face" relives his Hüsker days.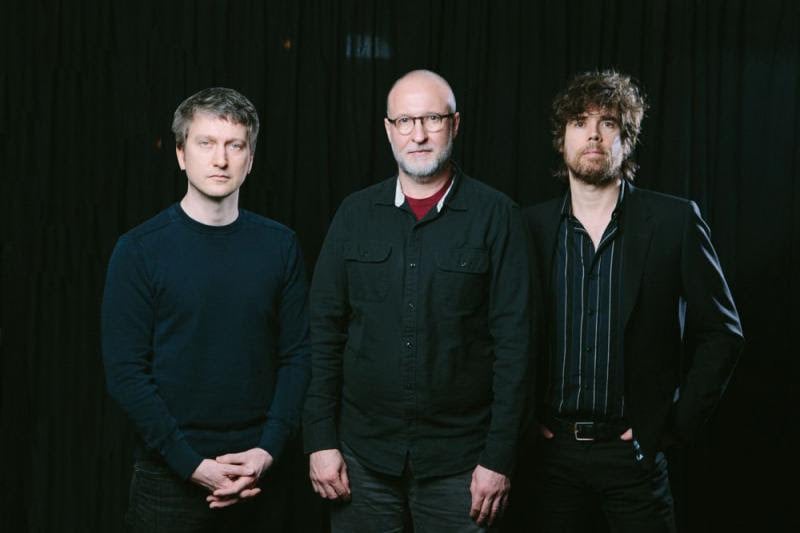 Beauty & Ruin is a true Bob Mould album. It deals with tougher subject matter but it also is about coming out on the other side. The way Mould did this was to do what he knew best, which was to rock out. I will say that I liked 2012's Silver Age slightly better as I thought its songs were more cohesive as there are several more ballad like tracks here such as "Forgiveness" and "Let The Beauty Be" which never mesh well with the rest of the record. Those are very small blemishes on a strong record that lets Bob Mould be Bob Mould. That is the album's draw as he can retread a bit while polishing off new edges for a record in Beauty & Ruin which is equally entertaining as some of his earlier work.
Key Tracks: "Low Season"/ "I Don't Know You Anymore" / "The War"
Artists With Similar Fire: Superchunk / Pixies / Sugar
Bob Mould Website
Bob Mould Facebook
Merge Records
– Reviewed by Christopher Anthony

Latest posts by Christopher Anthony
(see all)