Beaches


She Beats
Chapter Music [2013]



Fire Note Says: She Beats is an intoxicating blend of shoegaze, psychedelia, and krautrock!
Album Review: Beaches is five piece band from Australia, who happen to be the finest purveyors of a style of music that mixes shoegaze, psychedelic music and krautrock and come up with a unique sound that is both heavily influenced by those genres, yet uniquely original. The music pulses and throbs while it thrills the ears. Tracks blend into one another creating a unified sonic theme that the listener never tires of and the pacing and sequencing of the songs is remarkable.
Highlights are plentiful on She Beats, but because the record has such a flow, it can be tricky to distinguish one track from the next, not because they are similar, but because the transitions are often seamless. "Distance" is one of my favorite songs on the record. Let's start with the drumbeat; it's a repetitive krautrock beat, that as it repeats itself, becomes a part of you. You can't help but feel it in your bones. You begin to nod your head uncontrollably to it; you begin to bounce your leg in time to it. It is propulsive and all consuming. The guitars are overdriven and dreamlike. Psychedelic without being completely trippy, similar to My Bloody Valentine and Ride in that they wash over you and leave you feeling awestruck. The vocals are little more than chants, but they repeat over and over, and like the drumbeat, they drive into your brain, until you can't help but repeat them yourself. "Tanzanite" starts off slow, but about the 30 second mark, a repeating guitar line comes in, followed closely by a more wah wahed out guitar, and then the vocals. The whole song has a dreamlike quality that is quite impressive. It is almost like the song is barely there, it is floating along and we are able to catch a brief glimpse at it as it flies by, but as the music and vocals start to swirl and build intensity, it starts to pull away from us, like it is spiraling right out of our grasp, and then suddenly it is gone.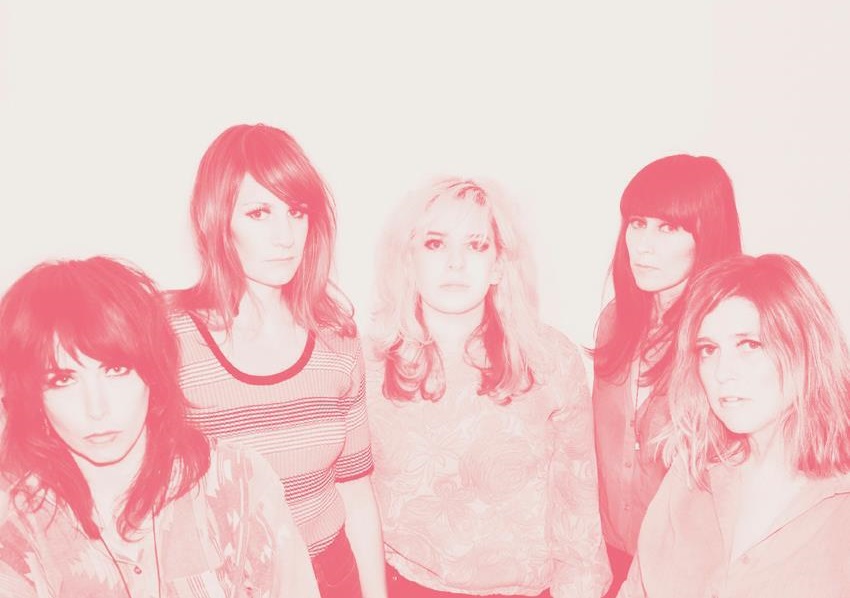 This is a record that has to be heard. I can't adequately describe its intoxicating feeling. I was hooked by the end of the first song. If psychedelic/shoegaze/krautrock influenced music sounds appealing to you at all, you have to get this. This one is a little light on actual "songs" the lyrics are almost secondary to the music, so don't be expecting Ride's Nowhere lp, this is more in line with something like Loveless. This is more a total listening experience than a collection of great pop songs. Check it out!
Key Tracks: "Out of Mind", "Tanzanite", "Distance"
Artists With Similar Fire: Ride / My Bloody Valentine / Neu!
Beaches Website
Beaches Facebook
Chapter Music
-Reviewed by Kevin Poindexter

Latest posts by Kevin Poindexter
(see all)