Ausmuteants


Order Of Operation
Goner Records [2014]




Fire Note Says: Aussie synth-punks blast out a fun and catchy record.
Album Review: Ausmuteants newest release is on par with their numerous past releases. They deliver a frenetic and essential punk album layered in a cool sheen of synth and humor. Australia has a rather booming punk scene chock full of interesting and energetic punk/pop acts. Ausmuteants do not dispel or detract from that reputation. They add to it with zeal.
Ausmuteants blow the door off their album with the first track off Order of Operation, "Freedom of Information", starts off like a slow moving train, chugging along, building speed and bursts into a bouncy and crunchy punk anthem. A lot of bands would have placed "Freedom of Information" around 3rd or 4th into the album sequence, saving their best song a little further into their album, but Ausmuteants have more catchy songs up their sleeve than most bands so they let fly a stunner to open the album.
There is no shortage of great tracks on Order of Operation. "Family Time", "Stadiums", "Wrong", "Felix Tried to Kill Himself", "Tunnel Vision", and "Boiling Point" all caught my attention on first listen. I highlighted the Felix Tried to Kill Himself 7" on last month's Bandcamp feature. A really fun and raucous track considering its subject matter is suicide.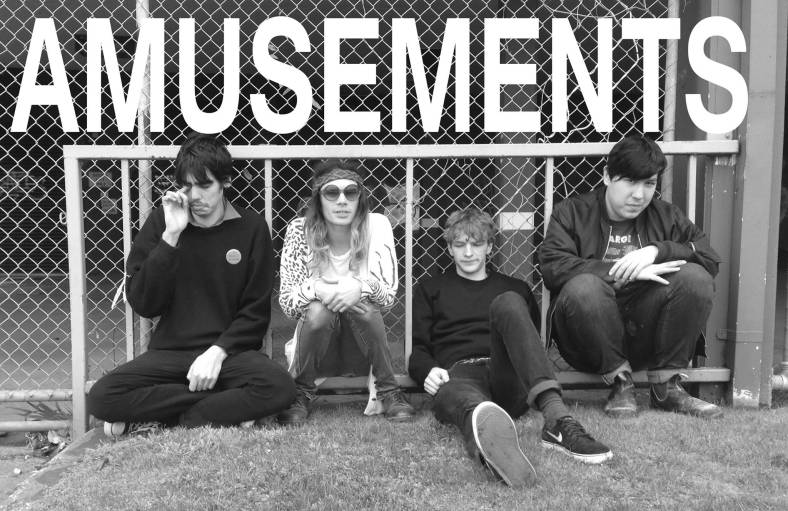 Following "Felix Tried to Kill Himself" is "Tunnel Vision", another of my favorite tracks on Order of Operation. It builds in intensity and layers as the track progresses. It also has a nice Parquet Court-ish guitar hook and their ever present keyboard flourishes.
If you are a fan of fellow Aussie bands Eddy Current Suppression Ring, The "UV Race" and "Taco Leg," you are going to love Ausmuteants. They remind me of another punk act, The Spits. They offer a fun, fast and refreshing pop punk sound. They don't take themselves too seriously, and that makes it all the more easy to jump into their albums and have a good time.
Key Tracks: "Freedom of Information" / "Felix Tried to Kill Himself" / "Tunnel Vision"
Artists With Similar Fire: The Spits / UV Race / Eddy Current Suppression Ring

Ausmuteants Website
Ausmuteants Facebook
Goner Records
– Reviewed by Daniel Taylor
Latest posts by Daniel Taylor
(see all)