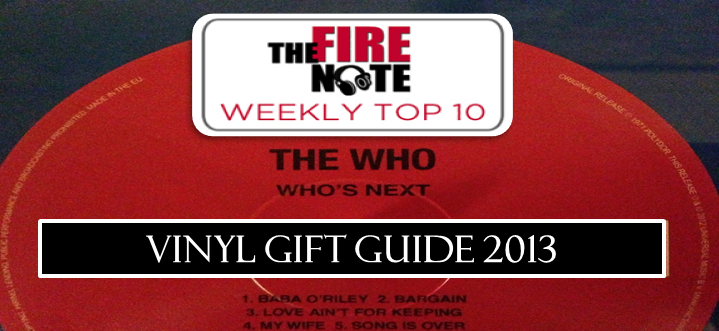 Do you have someone that has joined the vinyl revolution – or wants to? Well this week's Top 10 is for you as it is a simple gift guide to help steer your wax needs this Christmas season.
Honestly, I could go on and on but here are 10 vinyl related items that would look great under the tree this year!
#10
Orbit Basic Turntable ($179.99)


U-Turn Audio

It all starts here. You need a turntable to kick things off and why not start with the new kid on the block. U-Turn Audio is a startup company that ran a Kickstarter campaign last year to make turntables. Guess what? They are solid and a perfect entry into the spinning wax world at an affordable price. (U-Turn also has an upgraded table at a great price)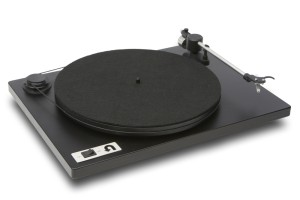 You can find one at U-Turn HERE.
#9
Bugle2 ($189.99)


Hagerman Technology LLC

At some point audio receiver companies will get back to making the phono input standard again. Until that time comes back around you will need a good pre-amp to get the best sound out of your turntable. The Bugle2 is a nice moderately priced one. If you can solder – it is even cheaper. (Also if you are on a tighter budget check the ART DJPre II Phono Preamp ($49.99) for quality results)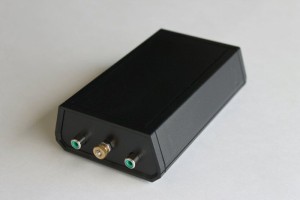 You can find your pre-amp HERE.
#8
The Rise and Fall of Paramount Records 1917-1932, Volume 1 ($400.00)


Third Man Records

Third Man Records is the king of vinyl releases and this Paramount Records box of wonder would be great for anyone that likes music and any collector that loves vinyl. It comes with 800 newly-remastered digital tracks, representing 172 artists; 6x 180g vinyl LPs pressed on burled chestnut colored vinyl w/ hand-engraved, blind-embossed gold-leaf labels, housed in a laser-etched white birch LP folio; Handcrafted quarter-sawn oak cabinet with lush sage velvet upholstery and custom-forged metal hardware and much more. It is a pricey piece but is really cool! (for a few more dollars TMR just added a Paramount holiday bundle)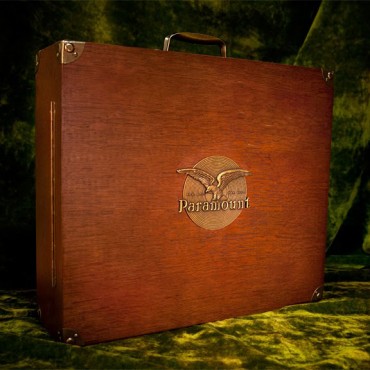 You can find a copy at Third Man HERE.
#7
Ultimate Outer 2.5 (50 Pack) ($11.99)


Sleeve City

So you have a nice vinyl collection – now you need some protective sleeves. I think for the money this hybrid 2.5 mil polypro/polyester sleeve is an economical way to protect your LP jackets with crystal clarity using high-strength polypropylene and high-clarity polyester film. These will fit most Gatefold jackets as well which is a plus.


You can find a pack at Sleeve City HERE.
#6
Who's Next (Limited Edition) LP ($34.99)


The Who

Here is a record everyone should have a copy of. With big Who songs like "Baba O' Riley," "Won't Get Fooled Again," and "Behind Blue Eyes" there is no better classic grooves to hear on your turntable. It also is numbered, limited to 1000 copies and on 180g virgin blue vinyl which makes it even better and worth the cash.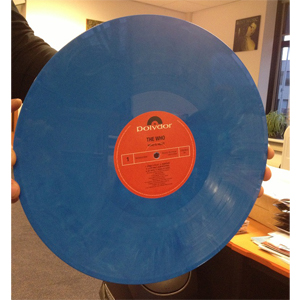 You can pick up a copy only at SoundStageDirect HERE.
#5
Acoustech Anti-Static Record Brush ($19.99)


Elusive Disc

Even some of your more vinyl enthusiasts do not have a good anti-static brush. For the perfect sound it is important to remove the particles of dirt from the record's grooves. Not only will it make your vinyl sound cleaner but also extend the life of the wax. There are more expensive ones out there but this one should do the trick.



You can snag a brush over at Elusive Disc HERE.
#4
Guided By Voices Homage T-Shirt ($28.00)


Rockathon Records

I know – this is not vinyl related you say but your vinyl collector should always look the part. This new high quality tee featuring Guided By Voices was designed and manufactured by Homage (their first for a band/musician). Not to mention they just look cool and are limited. Also while you are at Rockathon you should pick up some indie wax and purchase any of the new Guided By Voices LPs or Robert Pollard's new solo efforts Honey Locust Honky Talk and Blazing Gentleman.


You can pick up the t-shirt or quality vinyl at Rockathon HERE.
#3
7" Record Crate ($40.00)


LLTTgoods

I have tons of different crates, boxes, and shelves for my vinyl but LLTTgoods has style. This 7″ crate has easy access to all your 7-inch favorites. They also carry a 12″ crate. All in all a bit pricey as you can find cheaper crates or storage but these are for looks!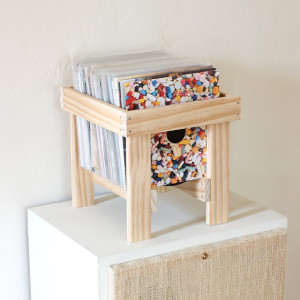 You can find these crates with LLTTgoods HERE.
#2
2014 Polyvinyl 4-Track Singles Series! ($120.00)


Polyvinyl Records

I love subscription vinyl series because they are the gift that keeps on giving and it's not the jelly club! This 2014 one from Polyvinyl features Cloud Nothings, Thao & The Get Down Style, Mikal Cronin and John Vanderslice to just name a few. Every month you will receive a new quality indie 7-inch = perfect! The series is limited to 500 subscriptions so I suggest you go now.



You can still snag a subscription HERE
Other quality subscription series to check out: Turntable Kitchen, The Vault, Joyful Noise Recordings Flexi Series
#1
The Beatles Stereo Vinyl Box Set ($319.00)


The Beatles

Age is no factor in this supreme vinyl box set from The Beatles. You get 14 albums on pristine shiny black wax. Sure – purists can hunt down different pressings but this set is on 180-gram, audiophile quality vinyl with replicated artwork. You can listen for days and new bands around the world will begin!

.
You can order a copy at Amazon HERE
Good luck shopping and have a great Holiday season from The Fire Note!
-Feature by Christopher Anthony
Latest posts by Fire Note Staff
(see all)