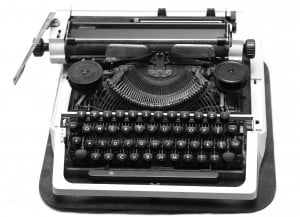 The Fire Note wouldn't be possible without the talented writers that have signed on here to share their educated thoughts and true enjoyment of music with our readers. Our year end Top 50 was created based on reviews from the collective but clearly everyone has different tastes and ideas when naming the best album released in 2012. So without any other delay I give you The Fire Note Writer Picks of 2012. Thanks again to all the contributors!
Kevin Poindexter
1. Guided By Voices-The Bears For Lunch
2. Ty Segall-Twins
3. Guided By Voices-Class Clown Spots a UFO
4. GodspeedYou! Black Emperor-Allelujah! Don't Bend Ascend
5. Japandroids-Celebration Rock
6. Redd Kross-Researching The Blues
7. Lotus Plaza-Spooky Action at a Distance
8. The Walkmen-Heaven
9. Guided By Voices-Let's Go Eat The Factory
10. Woods-Bend Beyond
11. Ty Segall and White Fence-Hair
12. Neil Young & Crazy Horse-Psychedelic Pill
13. Motel Beds-Dumb Gold
14. The Fresh & Onlys-Long Slow Dance
15. Patterson Hood-Heat Lighting Rumbles in the Distance
Christopher Tahy
1. Tame Impala: Lonerism – Yes there may be better records that came out this year but for me this one was it. With its beautiful spacey sheen, other worldly audio, and careening through the cosmos vocals. Tame Impala's Lonerism gives so much and is easily my top record for this year.
2. Jack White: Blunderbuss – This album presents amazing versatility and is a great, great listen. Plus, it also holds a bit of value to me because I used one of its tracks in my wedding. Very few have the swagger to write songs like Jack White and here he proves that in spades.
3. Japandroids: Celebration Rock – ENERGY, ENERGY, ENERGY. The title says it best as this is a celebration of rock. Big blazing guitars, shout along vocals, and a pour your heart into it mentality are enough to grab number 3 for me.
4. Various Artists: Alive At The Deep Blues Fest – Some of the best blues for every occasion. Please read the review as it one of the great things I've heard in a long time. Being at that fest must be like heaven on earth.
5. Ty Segall Band: Slaughterhouse – Breaking into the top 5 it has to be Ty Segall Band's Slaughterhouse. Sadly I didn't have time to listen to Segall's Twins which I hear is just as excellent. What I do know is with its bad ass art work, fucked up 60's sounds, and being it is one of my sons favorites this album just had to be in the top 5 for me.
6. Deftones: Koi No Yokan-Brutal – Heavy, sexy, and weirdly, embryonic are just some of the terms that come to mind when talking about some of the finest music to come out this year.
7. Pallbearer: Sorrow and Extinction – This album being released earlier in the year cannot be forgotten about. Its brooding sludge is poured straight into the listeners ears as its vocals easily mimic Ozzy Osbourne and are the icing on the stoney, sludge cake.
8. Murder By Death: Bitter Drink, Bitter Moon – A conceptual drama that crosses The National with Johnny Cash, what more could one ask for, I couldn't think of anything.
9. Titus Andronicus: Local Business – If you ever wonder what Punky-tonk could sound like then this is the record for you. If this doesn't make others end of the year lists then Titus got snubbed.
10. Dave Byrne & St. Vincent: Love This Giant – I think that this maybe is one of the most underrated albums this year. Plus I hold specific sentimental value to me as this was my first review here at The Fire Note. Also, I grew up listening to a lot of Talking Heads with my dad so this makes it extra special. It also doesn't hurt that the music and arrangements are fantastic.
11. Thee Oh Sees: Putrifiers II – Many garage titans presented themselves this year so for these guys to make my top 15 is impressive. Like I said in the review "Just when you think Thee Oh Sees cannot have any more tricks up their sleeves, the comeback surprise and mystify". It's just great with Zombie style sock hoppers and Barrett era ballads, pretty perfect.
12. The Jon Spencer Blues Explosion: Meat + Bone – Damn this one is funky, I feel that I may have under reviewed this record and didn't give it the credit it deserved. So a good, hearty BLUES EXPLOSION to you Jon Spencer as on this record you haven't changed a bit. Sex, scuzz, and skill shine through just as they did in the 90's and I wouldn't have it any other way.
13. Margot and the Nuclear So & So's: Rot Gut, Domestic – Edwards and Co. always know how to write beautiful, emotional songs about sex, drugs, and rock and roll. This record is no exception containing some of my favorite Margot songs to date.
14. Sharon Van Etten: Tramp – A beautiful record, it's like The National with a beautiful female singer.
15. West End Motel: Only Time Can Tell – Like I said, I may have given this album too much credit but the way they branched out is hard to ignore.
Matthew Heiner
1. How To Dress Well – Total Loss
2. Japandroids – Celebration Rock
3. Father John Misty – Fear Fun
4. Passion Pit – Gossamer
5. The Weeknd – Trilogy
6. AC Newman – Shut Down The Streets
7. Frank Ocean – channel Orange
8. Kishi Bashi – 151a
9. Twin Shadow – Confess
10. Dirty Projectors – Swing Lo Magellan
11. Beach House – Bloom
12. Guided by Voices – Class Clown Spots a UFO
13. The xx – Coexist
14. The Walkmen – Heaven
15. Best Coast – The Only Place
Christian Yates
1. Passion Pit – Gossamer
2. Hurt – The Crux
3. Godspeed You! Black Emperor – 'Allelujah! Don't Bend! Ascend!
4. And You Will Know Us by the Trail of Dead – Lost Songs
5. Silversun Pickups – Neck of the Woods
6. Coheed and Cambria – The Afterman: Ascension
7. Ben Folds Five – The Sound of the Life of the Mind
8. Guided by Voices – Class Clown Spots a UFO
9. The Shins – Port of Morrow
10. Cult of Youth – Love Will Prevail
11. Title Fight – Floral Green
12. Yellowcard – Southern Air
13. Anberlin – Vital
14. Japandroids – Celebration Rock
15. Monocle – Monocle
Alan Black
1. Led Zeppelin – Celebration Day (live)
2. Daphni – Jiaolong
3. The Weeknd – Trilogy
4. Bright Eyes – Fevers and Mirrors (reissue)
5. Sugar – Copper Blue / Beaster (reissue)
6. Sinéad O'Connor – How About I Be Me (And You Be You)?
7. Sharon Van Etten – Tramp
8. Jason Lytle – Dept. of Disappearance
9. Moonrise Kingdom OST
10. Sleigh Bells – Treats
runners-up
The xx – Coexist
Sigur Rós – Valtari
Frank Ocean – Channel Orange
Loudon Wainwright III – Older Than My Old Man Now
David Byrne / St. Vincent – Love This Giant
Michelle Morgan
1. Fun. – Some Nights
2. Imagine Dragons – Night Visions
3. The Lumineers – The Lumineers
4. Muse – The 2nd Law
5. Band of Horses – Mirage Rock
6. John the Conqueror – John the Conqueror
7. Of Monsters and Men – My Head is an Animal
8. Coheed and Cambria – The Aftermath: Ascension
9. The Avett Brothers – The Carpenter
10. Neon Trees – Picture Show
11. Led Zeppelin – Celebration Day
12. Mumford and Sons – Babel
13. First Aid Kit – The Lion's Roar
14. Grizzly Bear – Shields
15. Beach House – Bloom
Simon Workman
1. Bob Dylan – Tempest
2. Tame Impala – Lonerism
3. Andrew Bird – Break It Yourself/Hands of Glory
4. The Tallest Man On Earth – There's No Leaving Now
5. David Byrne & St. Vincent – Love This Giant
6. The Beach Boys – That's Why God Made The Radio
7. Denison Witmer – The Ones Who Wait
8. Grateful Dead – Spring 1990: So Glad You Made It
9. Lovedrug – Wild Blood
10. Sufjan Stevens – Silver & Gold (5-EP Christmas box set)
11. Brian Eno – Lux
12. Jack White – Blunderbuss
13. The Explorer's Club – Grand Hotel
14. Sigur Ros – Valtari
15. fun. – Some Nights
Best Reissue: Paul & Linda McCartney -Ram (4 CD + 1 DVD Box Set)
Latest posts by Fire Note Staff
(see all)