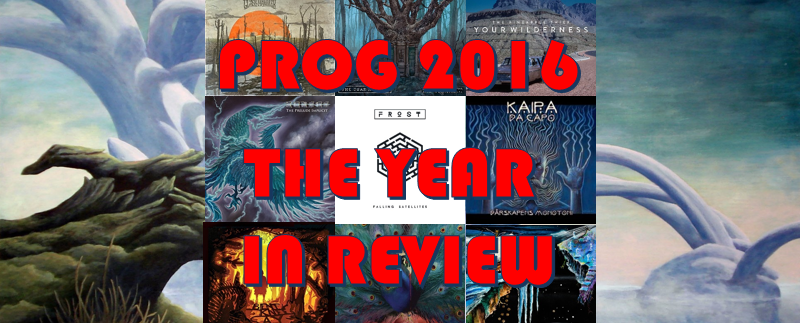 It's been a rough couple years for Prog with the losses of Chris Squire of Yes, Keith Emerson and Greg Lake of ELP, Nektar's Roye Albrighton and Daevid Allen of Gong. The heroes of the Golden Age of progressive rock are entering their twilight years. Along with that comes the realization that anyone born after 1970 would have no recollection of just how big the titans of Prog truly were – both commercially and artistically.
Bands like Yes, Pink Floyd, Jethro Tull and ELP sold millions of records and sold out venues around the world. At the genre's peak (1971-1977) only Led Zeppelin outsold them. What happened after that is the subject of much debate: the rise of punk and disco did, of course, hurt but the hubris of the major acts was just as important. As was the incompetence of the record labels who came to view Prog as a relic long before audiences did.
Though beaten down in the eighties, Prog never quite died and the nineties saw a revival – first in Sweden (with bands like Anglagard, Landberk and Anekdoten) and then in America (where Spock's Beard, Echolyn and Dream Theater formed). Since then it has been a long and mostly fruitless climb back to relevance. Long gone are the heady days of major labels and radio airplay. The practitioners of modern Prog toil in obscurity and poverty; a truly underground scene that is home to some of the most exciting music being recorded today. Here's a look at the best progressive rock albums of the past 12 months.
#20
Opeth


Sorceress
Nuclear Blast America [2016]
These Swedish champions of the prog metal universe continue to expand on their progressive journey away from death growls and towards Deep Purple and Jethro Tull – complete with vintage keyboards and acoustic guitars. For the third album in a row Mikael Akerfeldt dispenses with the Cookie Monster vocals and allows his love for 70's Prog to inform these tracks. Opeth has already lost some of their hardcore fans who long for the old death metal days but it appears that they've acquired enough new ones to continue down this path. One can only hope.
#19
Haken


Affinity
Inside Out Music [2016]
Haken are a truly strange band – a Prog metal outfit with a Gentle Giant fetish. This time out they incorporate 80's era Yes, Asia and Rush as touchstones and the result is a very different record than their 2013 masterwork, The Mountain. This time out the band explore the chilly environs of technology – both in the human experience and the music they're currently making. The guitars sound digitally supercharged and the electronic flourishes blend in seamlessly making Affinity a likely outlier in their discography. But in a good way.
#18
Gustavo Santhiago


Animam
Records DK [2016]
What? Wait a minute! This Brazilian dude is only 17 years old? Shades of Mike Oldfield with a sprinkling of Camel and PFM, this instrumental album plays with so many themes and moods but keeps the focus on classic 70's Prog. This may be retro stuff but the composition is rock solid. Playing keyboards, flute and bass, Gustavo is a rare talent who possesses an old soul and an ability to scale the heights of his chosen genre with an ease and effortless grace. Look out for this kid.
#17
Frost*


Falling Satellites
Inside Out Music [2016]
The on again/off again project of producer Jem Godfrey and the much in-demand singer/guitarist John Mitchell (It Bites, Arena), Frost* delivers a very diverse set of songs for their third album. From Belew-era King Crimson to Max Tundra and a whole lot in between, Falling Satellites is one record that unashamedly lets the less proggy influences shine. This is modern Prog at its most "modern" sounding. Unlike their incredible debut, this one took a few spins to grow on me but now that it has I can't get enough.
#16
Evership


Evership
Atkinsong Productions [2016]
Falling under the "neo-prog" subset usually means a band has a strange affection for late 70's Genesis without the songwriting abilities. Well, Nashville musician Shane Atkinson and singer Beau West have just put paid to that misconception. Sometimes heavy like Dream Theater, other times laid back like Marillion, the sheer sonic variety is impressive. As are West's vocals which recall the great Freddy Mercury. Atkinson says he has at least four more albums worth of material already written so it's safe to say we'll be hearing more from this talented group.
#15
Cirrus Bay


Places Unseen
Self-Released [2016]
Playing pastoral, whimsical progressive rock with a female vocalist will almost always lead to Renaissance comparisons and with album number five, Cirrus Bay have a new lead singer, Tai Shan, who sounds even more like Annie Haslam. Luckily the music has gotten more intricate and evokes as much Genesis or Caravan as it does Renaissance. They are more polished, more electric and more progressive this time around and if you're not already convinced that this is a band you need to hear they even pay homage to the late, great Bo Hansson.
#14
Kaipa Da Capo


Darskapens Monotoni
Foxtrot Records [2016]
Not to be confused with that other Swedish Prog band (Kaipa), this version of the band is basically the original 70's line-up minus Hans Lundin. As Lundin keeps making great records as Kaipa, Roine Stolt obviously felt the need to surpass those. Enlisting his brother Mikael into the fold insured that this album has The Flower Kings written all over it. Warm and inviting, this record continues Stolt's hot streak but I sure do wish they sang in English. Well, the purists love that stuff.
#13
Van Der Graaf Generator


Do Not Disturb
Esoteric Antenna [2016]
That Peter Hammil, Hugh Banton and Guy Evans are still making music as Van Der Graaf Generator is a miracle. After a long hiatus, VDGG returned in 2005 and have since released five terrific albums and this one may be the best of the reunion records. Hammil still sounds completely unhinged but the melodies are beautiful and more memorable than at any time since their 70's heyday. Rumor has it that this may be their swan song and if that's true than they are, without a doubt, going out in grand style.
#12
Circa


Valley Of The Windmill
Frontiers Music [2016]
Billy Sherwood is a divisive figure in the history of Yes. Having been a part of that band in the 90's and now the hand-picked successor to the mighty Chris Squire it should come as no surprise that Circa (which also includes ex-Yes keyboardist Tony Kaye) sounds a lot like the mothership. Sherwood's vocals are grittier and more Americanized than anything to be found on a Yes album but the music resides squarely in that realm: melodic and symphonic to a fault. Nothing particularly new or groundbreaking going on here just some good old fashioned Prog. Okay?
#11
Bent Knee


Say So
Cuneiform Records [2016]
Fans of Fiona Apple or Shirley Manson won't feel too alienated with this Boston group's sumptuous third album. Courtney Swain has the kind of sultry voice that really makes Bent Knee's music seem more "normal" than it actually is. And when a band includes their producer/sound engineer as a full-fledged member of the band (as Vince Welsh is) there's a very good chance that their records sound pretty good and this is one of the best examples of a current band using the studio to augment their vision. Very sorry I missed them when they played in Dayton earlier this year.
#10
Kansas


The Prelude Implicit
Inside Out Music [2016]
Sixteen years since their last album, Kansas comes back with a vengeance – and three new members: vocalist Ronnie Platt, guitarist Zak Rizvi and keyboardist David Manion. The result is a truly engaging record that not only recalls past triumphs but firmly establishes this version of the band as a bona fide contender. The absence of Steve Walsh and Kerry Livgren from this line-up sounds like a death sentence but it has actually given these Prog stalwarts a new lease on life. Given my low expectations this one was a pleasant surprise!
#9
Dream Theater


The Astonishing
Roadrunner Records [2016]
These progressive metal titans return with a double concept album about an evil empire and the magical power of music. Think Game Of Thrones meets Rush's 2112 and (while you're at it) add a touch of Disney to the proceedings. Longtime fans are pretty much split about this one (the third without co-founder Mike Portnoy). The virtuosity on display is, as always, second to none but after two hours The Astonishing can be exhausting. Definitely not the place to start if new to the band but still filled with lots of proggy goodness.
#8
The Pineapple Thief


Your Wilderness
Kscope [2016]
This Bruce Soord-led project is now eleven albums in and as their name grows in stature they eschew the trappings of the more polished edges of their last couple records and go for a more standard Prog sound. The inclusion of drummer Gavin Harrison (Porcupine Tree, King Crimson) proves to be pure magic as his percussive touch is all over this release. There's a melancholy to these songs as Soord deals with the issues of isolation and alienation while musically there's not a lot of distance between this and Radiohead.
#7
The Dear Hunter


Act V: Hymns With The Devil In Confessional
Equal Vision Records [2016]
The fifth (and final) installment of the series, Casey Crescenzo saved some of his best material for this. As usual, genres are blurred beyond any recognition and song craft becomes the star of the story – which is a good thing as the tale is as confusing as anything Coheed & Cambria could have dreamt up. This is not traditional Prog in any sense of the word. In fact, it owes a huge debt to emo which isn't surprising given Crescenzo once played in the Warped Tour band The Receiving End Of Sirens.
#6
Glass Hammer


Valkyrie
Sound Resources [2016]
Chattanooga based band is best known for its former vocalist, Jon Davison, joining Yes but founding members Steve Babb and Fred Schendel have put together perhaps their best album. Susie Bogdanovicz returns as lead singer and it's a match made in heaven. The "war sucks" storyline doesn't really add a lot but it's not a hindrance either – these songs are just top notch regardless. After seventeen albums it seems like Glass Hammer are just now hitting their stride.
#5
Karmakanic


DOT
Inside Out Music [2016]
Jonas Reingold and company finally sound like a real band and not a side project. Reingold is involved in so many things (The Flower Kings, Anderson/Stolt, The Tangent, Kaipa, The Fringe) that it would be understandable if he let Karmakanic sit idle or – worse still – release a subpar album. Fear not! The perfect blend of symphonic rock, progressive metal, jazz fusion and classic AOR; Karmakanic have come a long way since being a vacation from The Flower Kings.
Karmakanic: Dot [Fire Note Review 10/31/16]
#4
Knifeworld


Bottled Out Of Eden
Inside Out Music [2016]
Modern Prog with avant garde and pop sensibilities galore. The future is now. Kavus Torabi is carving out a unique position in the Prog world. Having been a part of Cardiacs certainly gives him the right pedigree and now (as if he isn't busy enough) he has taken the helm of the good ship Gong after Daevid Allen's passing. But this is no mere side project. The attention to detail in each track is astounding. More importantly, these songs really grab the listener and never let go.
Knifeworld: Bottled Out Of Eden [Fire Note Review 6/3/16]
#3
Big Big Train


Folklore
Giant Electric Pea [2016]
These guys are so English that they might as well be from another planet – just out of this world great. Most years this would be the hands down winner but as our top two spots are generational albums, Folklore is still a very satisfying release and Big Big Train's best effort yet. With all the pieces now in place (former members of XTC, Genesis and Beardfish are now in) it will be exciting to see where they go from here. Pastoral but never boring, melodic but never delicate – BBT has entered the top tier.
Big Big Train: Folklore [Fire Note Review 7/12/16]
#2
Anderson/Stolt


Invention Of Knowledge
Inside Out Music [2016]
Yes meets The Flower Kings. And it works like a dream. Easily the best work Anderson has done in decades (with or without Yes) this marriage of Prog heavyweights gives off all kinds of Tales From Topographic Oceans flavor and the spirituality of that 1973 masterwork is reworked by lead Flower King, Roine Stolt, in such a loving and reverential way that it's hard not to wonder why Yes can't release something this good. Laid back like Anderson's solo debut, Olias Of Sunhillow, but with more of a rock backbone.
Anderson/Stolt: Invention Of Knowledge [Fire Note Review 7/28/16]
#1
The Neal Morse Band


The Similitude Of A Dream
Radiant Records [2016]
The best band in the world that you aren't listening to -or- Giving Yes, Genesis and Pink Floyd a run for their money. This is Neal Morse (ex-Spock's Beard) and Mike Portnoy (ex-Dream Theater) working at a level few humans can approach. Technically brilliant yet still strongly song-centric, Similitude is a modern classic and destined to be considered one of the best concept albums ever. Best of all: you don't really need to follow the story to enjoy it either as individual songs or as a whole. If you thought no one writes 'em like that anymore then this is proof that you are wrong!
The Neal Morse Band: The Similitude Of A Dream [Fire Note Review 11/28/16]
Honorable mention to: Devin Townsend, Thank You Scientist, GOAT, Mantra Vega, The Mute Gods, Airbag, iamthemorning, Hexvessel, Messenger, The Syn, Headspace, The Samurai Of Prog, Galdalf's Fist and The Gift. They all produced beautiful records in 2016 but I decided to leave it at the twenty albums that I found myself returning to over and over throughout the year. Just remember: Prog never died – even if many of its leading lights are departing us, the music lives forever.
-Recap by Scot Lade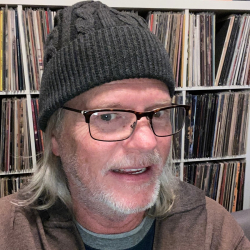 Latest posts by Scot Lade
(see all)