Anderson/Stolt


Invention Of Knowledge
Inside Out Music [2016]


Fire Note Says: The voice of Yes and the leader of The Flower Kings team up for an unexpectedly great record.
Album Review: There's just something about the voice of Jon Anderson. While other vocalists from the Golden era of Progressive Rock (Peter Gabriel, Greg Lake, John Wetton, etc.) have witnessed an erosion of their singing range, Anderson – despite a battle with asthma that led to his departure from Yes in 2008 – sounds almost exactly the same as he did on such classic records as Fragile and Close To The Edge. That voice has found the perfect foil in Roine Stolt, the leader of The Flower Kings and member of Prog super group Transatlantic.
The two met in 2014 on a progressive rock cruise and, at the urging of Inside Out boss Thomas Waber, the seeds for this endeavor were sown. With Anderson living in LA and Stolt in Sweden, files had to be shared via the internet and the resulting album is one of those rare collaborations where everything makes perfect sense. Stolt took the vocal ideas from Anderson and fleshed them out into a stunning and vibrant work. Stolt also (wisely) took a subordinate role, allowing Anderson's vision to shine through without the effects of another large ego distorting the proceedings – one of the biggest problems with any Yes-related album since the seventies. At the same time, Anderson allowed Stolt to utilize the musicians of his choice at the studio in Sweden.
Jonas Reingold, Michael Stolt and Felix Lehrmann (all from The Flower Kings), Lalle Larsson (Karmakanic), Tom Brislin (a Yes alum), Daniel Gildenlow (Pain Of Salvation) and Nad Sylvan (Steve Hackett) all contribute. With that cast it should come as no surprise that the album has the overall feel and sound of a late-era Flower Kings record. And that is no bad thing. But it also evokes the spiritual purity of Anderson's first solo album, Olias Of Sunhillow with a little bit of the controversial 1973 Yes double album Tales From Topographic Oceans.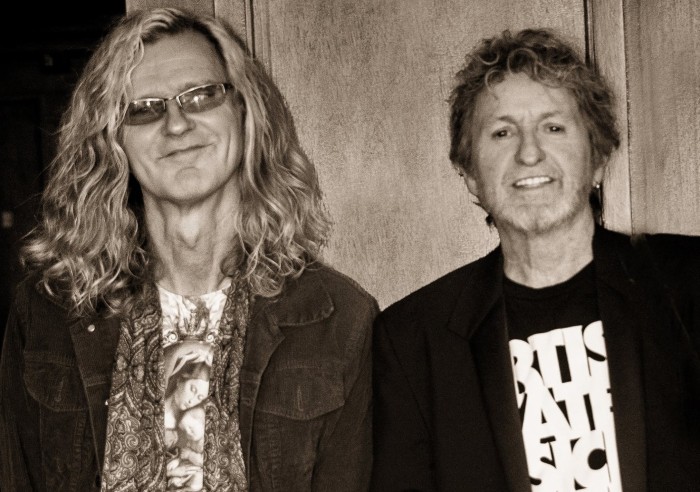 The record is made up of four long tracks, three of which are sub-divided into smaller parts. It all flows together well even though they are treated as separate tracks. Stolt does a nice job of keeping things musically interesting. The first suite, the three part title track, is the best of the bunch. It is also the most "rock", especially "Invention" which has some very memorable melodies – one of which brings to mind Willy Wonka. The second part, "We Are Truth", boasts the most powerful moment here when Anderson sings "We are truth made in heaven/We are glorious" and it's like the seventies never ended. The hippie/free love mind set finds a perfect home among these Swedish musicians. "Knowledge" pulls the various themes together in a satisfactory way. The second suite, "Knowing" is a calmer affair. It utilizes a weird time signature (10/8, I think) specifically employed to work around Jon's words, a trick used so effectively on "Awaken" from the last great Yes album, Going For The One. The third song contains the proggiest seven seconds to be found on the album (right at the 37 second mark of the "Golden Light" section.) It's a reminder that the music here really is mere accompaniment, that Anderson's words – which often sound like they were copped from a random Yes lyric generator, if such a thing existed – are the true focal point. That seven seconds also makes me wish Stolt had a little more elbow room.
"Know…" is the final song and the only one not cut into movements. It stands as the most cohesive track while reprising the main melody from "Knowing." Now if all this sounds confusing and a bit redundant you're probably right. But that misses the point entirely. To hear Jon Anderson sing his goofy peace and love lyrics alongside a top-notch band is what made his old band so great in the first place. Though the songs meander and lack the laser sharp hooks of earlier Yes masterpieces, there's more than enough here to sink your little Prog teeth into. Stolt manages to flavor the songs with soft jazz, easy listening, melodic pop, new age, symphonic rock and more – all within the same track. He is truly a master of the long form song (also known as "epics") and this talent makes this marriage of first and third wave Prog seem effortless and inevitable.
Within the smallish progressive rock community, the expectations for this project were sky high and I have to say they have been exceeded. This record is way better than anyone had reason to think it would be. I have been finding it difficult to stop listening to it – to the detriment of other album's I'm slated to review but so what? What a pleasure it is to hear that angelic voice riding high above crystal rainbows, dancing shadows and loving moonbeams. And this is an even better match for Jon than Vangelis was. To wit: Invention Of Knowledge is easlily the best release under the Yes umbrella since 1980's Anderson-less Drama. In addition to his recent work with Jean Luc Ponte, Jon has teamed up with Rick Wakeman and Trevor Rabin for the snappily named ARW, causing there to be, in effect, two viable Yes bands out there. Things are never boring within the Yes universe but they haven't been this promising in a coon's age.
Key Tracks: "We Are Truth", "Golden Light", "Know…"
Artists With Similar Fire: Yes / The Flower Kings / Transatlantic
Jon Anderson Website
Anderson/Stolt Facebook
Inside Out Music
-Reviewed by Scot Lade
Scot is a classically trained guitar player who has played in such legendary Florida bands as Disorderly Conduct, Foul Existense (sic) and, most recently, wedgepiece. He currently resides in Bellefontaine, Ohio.
Latest posts by Scot Lade (see all)
Please follow and like us: