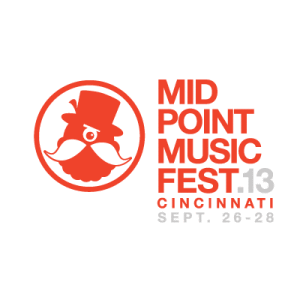 Trying to "see it all" at Midpoint is an impossible feat. With around 56 bands playing on Thursday evening in a time span of 5 hours you really need to be selective on what you see. With that said, I hit the streets of Cincinnati and just let the music (and my map) guide me to some great live sets.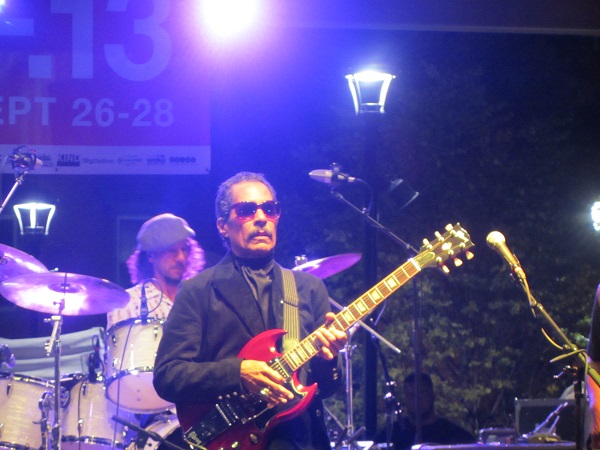 First up was Shuggie Otis at Washington Park. He came onstage with ease and kicked right into a soul set that rocked the house and showcased his legendary status. He was everything as billed with his 74′ single "Inspiration Information" and 77's top 5 hit "Strawberry Letter 23" keeping the longtime fans happy while he owned the stage. His band was free flowing and sounded great while even presenting the crowd with a new song as a bonus. Otis has played with Frank Zappa, Etta James, Eddie Vinson, and Richard Berry, among many others so it was great to get to see his historic talent on the mainstage for Midpoint.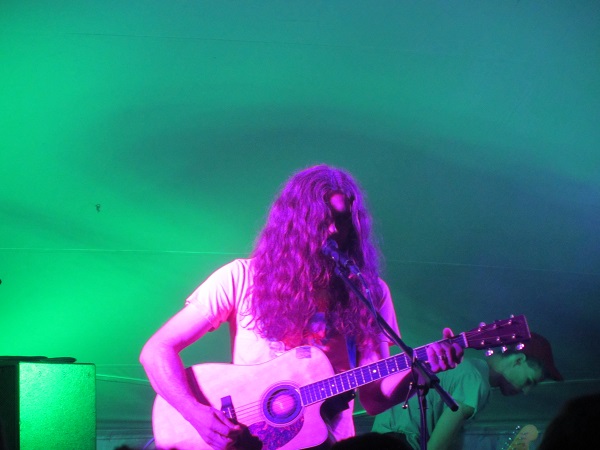 Next I wandered the streets over to the Grammer's Stage where Kurt Vile was to hit the stage. This stage was setup under a massive tent and had the vibe of bigger festivals like Bonnaroo and Coachella. I was really excited to see Vile as his newest record Walkin On A Pretty Daze was Headphone Approved back in April (TFN Review). His set was just how I imagined it as he did not leave the mic for much but sounded great as his Lou Reed meets Thurston Moore vibe kept the fan base happy. His music always has spikes of momentum and that was exactly how his live set played out. He also never really emerged from his hair (see pic) but nobody cared!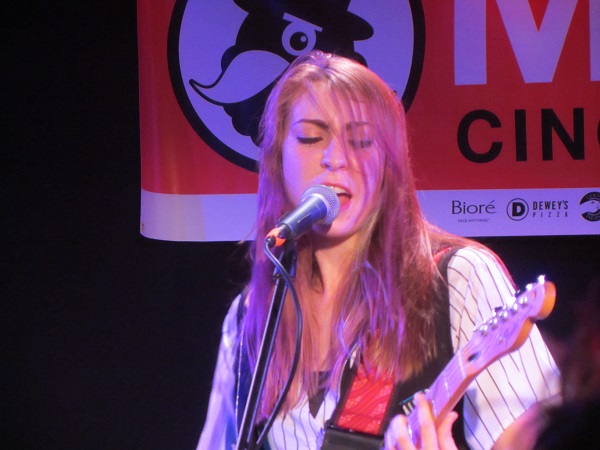 About a six minute walk away I made it over to the Know Theatre for Potty Mouth. The band just had their album Hell Bent released last week and I knew the young all female band from Northampton, Mass was going to rock it out. They did! Their style of Jawbreaker meets L7 lead by Liz Phair vocals provided a nice shot of adrenalin to the evening. They also had a nice crowd. Abby Weems (pictured), is a recent high school graduate but like the rest of the group they all carried themselves like seasoned vets. Can't wait to see where this band goes from here.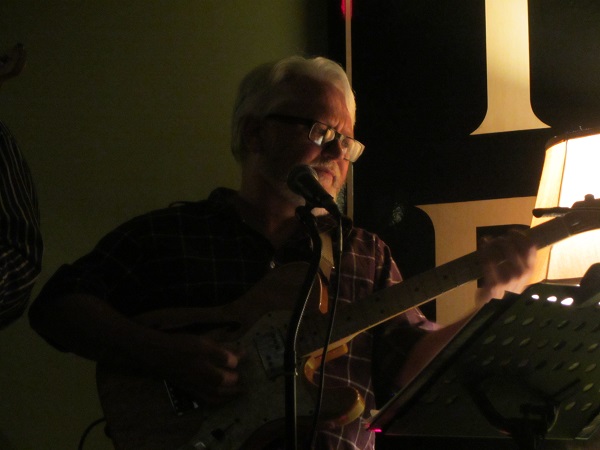 One of the best moments of the night was next when my new buddy Bill (we just had met) suggested that I stop in and hear Harold Kennedy. He was not on the MPMF bill but was playing at Japps Since 1879 which was on our way to see The Thermals. Kennedy is now a staple in the Cincinnati area but spent quality time in Nashville as a studio and road musician. He has worked with Hank Williams III, Noel Haggard and Montgomery Gentry plus countless others. His set at Japps was solid as Kennedy displayed his talent with every honkey tonk string. Clearly it was even more fun because Kennedy was definitely an unscheduled stop.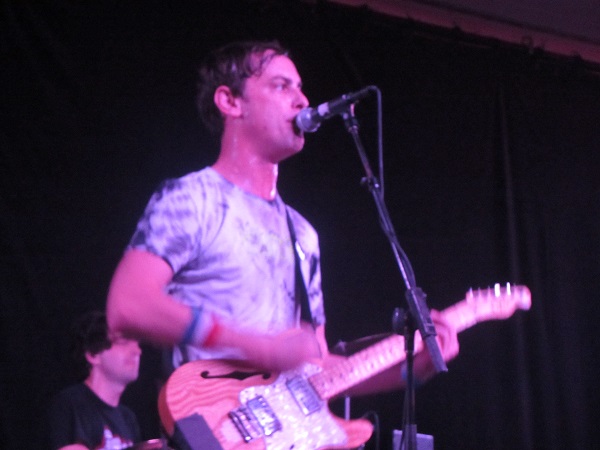 The last stop of the evening was at Taft Theatre Ballroom with The Thermals. It was exactly the live energetic set from the Portland trio you would expect. The crowd was jumping, the room was hot and the music was cranked to 11. I believe they were a perfect ending to a great first night at the Midpoint Music Festival. On to night number two!
-Feature by Christopher Anthony
Latest posts by Fire Note Staff
(see all)