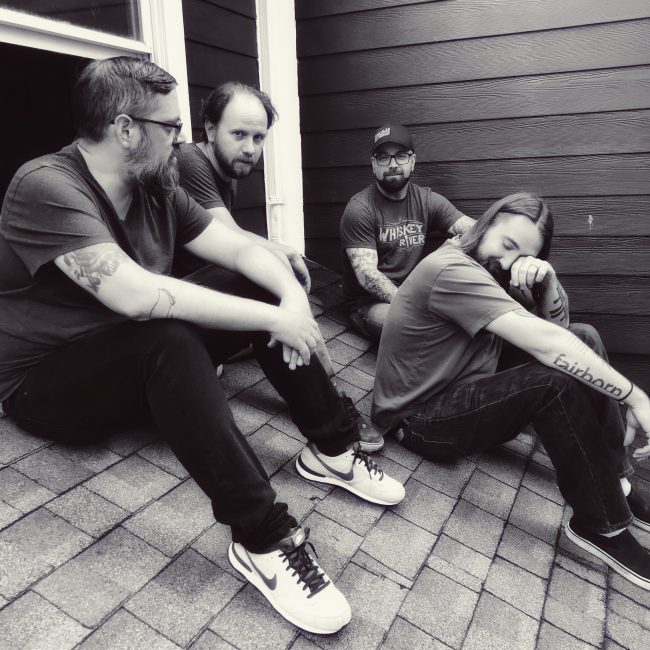 Dayton, Ohio based indie quartet The 1984 Draft are set to release their new album, Makes Good Choices, via Poptek Records in August. Today, The Fire Note is premiering the song "Jan Kawolski," which is the opening track off the record and it will give you a solid introduction to the band in its concise 2-minute runtime. The song's positive message reminds us all that sometimes taking a step back and viewing things through the eyes of a 5-year-old is a must. Surround this perspective with a straightforward indie rock delivery and the song will leave you with a memorable impression of The 1984 Draft.
Here is what vocalist/guitarist Joe Anderl had to say about today's premiere track: "Jan Kawolski kicks off with my 5-year-old singing a song he made up at the park one day. For a period of time he was obsessed with the Disney Pixar movie "Planes". We literally watched this movie twice a day in between playing a "Planes" game on his kindle. Most kids who are into the movie probably spend most of time talking about one of the main characters like Dusty, Crophopper or Ripslinger. My son chose the plane who was literally featured in about 8 seconds of the film.
The song itself basically just covers the awesomeness of fatherhood and the desire to see things in the world from the lens of a very creative 5-year-old. Sometimes I don't think kids know the true impact they have on their parents. There have been so many days where I have just felt down or like where I just thought I couldn't do it. Next thing you know your son has told you the world's worst knock knock joke for the 8th time and you just end up in tears of laughter. It totally changes the day for you. I think a lot of the songs on this record are about overcoming and being positive so it was only fitting that this track kicked off the record."
What you will quickly find in "Jan Kawolski" is The 1984 Draft's raw sound that falls into line with similar modern acts like Beach Slang, White Reaper and The Gaslight Anthem. The group will connect instantly with you as they have a "favorite local band" vibe that carries well beyond the city limits of Dayton and will fit in nicely with whatever current indie rock playlist you have spinning.
Play the track, turn the volume up, and pre-order the album at Poptek if you like what you hear from The 1984 Draft. The band currently has some live dates set up which you can find below – so make sure you catch them if you are close!

The 1984 Draft Website
The 1984 Draft Facebook
Poptek Records
Tour Dates:
July 22 – Jimmies Ladder 11 – Dayton, OH
July 29 – Blind Bob's – Dayton, OH
August 8 – WYSO – Yellow Springs, OH
August 25 – South Park Tavern – Dayton, OH
September 1 – Tippapalooza – Tipp City, OH
October 20 – Blind Bob's – Dayton, OH
November 2 – Yellow Cab Tavern – Dayton, OH

After spending the early 90's managing a record store, the mid to late 90's producing alternative video shows and 00's blogging about the music scene Christopher Anthony is always ready to hear new music.

Latest posts by Christopher Anthony (see all)
Please follow and like us: