Bully


Losing
Sub Pop Records [2017]


Fire Note Says:The sophomore slump stings Nashville band – despite the band's good intentions.
Album Review: Nostalgia is a tricky thing. Go too far in one direction and you're a tribute act, not far enough and you're panned for being too derivative. There's a delicate balance at play. Bully know all about it. Their excellent debut, 2015's Feels Like, walked the line perfectly. The echoes of Sonic Youth and Pixies in their music were dealt with by way of Alicia Bognanno's expressive and powerful voice. This was neither Kim Deal nor Kim Gordon. No. This was something else. On this one, Bully's second LP (and first for Sub Pop), the band has been more or less relegated to second or third chair while Bognanno takes firm control. Her time working with Steve Albini has given her a sharp sense of what a 90's-influenced record should feel like but in the end her production merely flattens the impact of her bandmates. The vocals and guitars shine while the bass and drums languish in an unkind mix. Perhaps some of this is purposeful – Bully's previous drummer (and Bognanno ex) left the group between albums. With that comes some of the trappings of a breakup LP but also a rhythm section stuck in the mire.
Losing comes out of the starting gates quite strong with "Feel The Same". The verses are all Sonic Youth squall and the chorus rings out like an L7 anthem. It's quite catchy and, at two minutes flat, very economical. The shock value of lyrics like "Cut my hair/I feel the same/Masturbate/I feel the same" make the track instantly enjoyable. The next couple songs, however, take the wind right out of their sails. Not that they're awful – they just feel like slacker rock by rote. Case in point, this from "Running": "Been two weeks since you lost the feeling/I guess now starts the process of healing". Yikes. The next bright spot comes courtesy "Seeing It" and although the lyrics aren't much better the song holds together well. The interplay between Bognanno and Clayton Parker's guitars provide a forward motion lacking in most of these tunes. From the Pavement meets Pixies of "Guess There" to the In Utero grime of closer "Hate And Control" Bully seem content to let their (obvious) influences determine their destiny.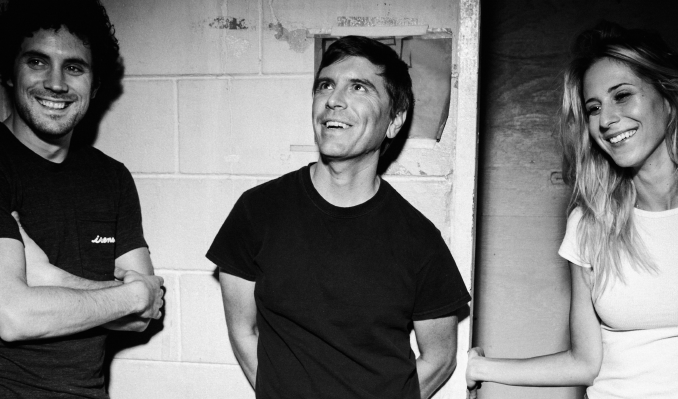 Buried in the track listing is the true jewel of the set, "Spiral". There's a directness to the song and Bognanno's words reflect this: "And I didn't wanna talk about it/But I know you'd bring it up 'cause/You really like to mess with my mind and/Talk about the one time I fucked up". It's a sentiment we can all relate to. Perversely, I like to think she's referring to Losing as her fuck up. It'll all be okay. It's far from terrible and I still believe the best is yet to come for Bully. They're a talented band that is capable of so much more. Indie Rock may not be thriving right now but artists like Waxahatchee and St, Vincent are finding their way regardless. There is a path to relevance. It may be hidden with the overgrown weeds of middling songwriting or it may just be hidden in plain sight. With a bit more individualism and experimentation they too can find their own authentic voice. I'll be waiting.
Key Tracks: "Feel The Same" / "Spiral" / "Seeing It"
Artists With Similar Fire: Swearin'/ Blake Babies / Speedy Ortiz

Bully Website
Bully Facebook
Sub Pop Records
-Reviewed by Scot Lade
Scot is a classically trained guitar player who has played in such legendary Florida bands as Disorderly Conduct, Foul Existense (sic) and, most recently, wedgepiece. He currently resides in Bellefontaine, Ohio.
Latest posts by Scot Lade (see all)
Please follow and like us: