David Payne


Cheaper Than Therapy EP
Self-Released [2017]


Fire Note Says: New Old Fashioned frontman David Payne goes back to basics with this strong 6-song EP.
Album Review: Sometimes when inspiration hits and the songs start pouring out of you, the urge to get them out into the world becomes too much to bear. That's what happened for lead singer and songwriter for Dayton band The New Old Fashioned, who decided the six songs on this EP just couldn't wait for the full band treatment. The release comes almost two years after 2015's extremely strong LP Low-Down Dirty Summer Nights (see the Fire Note review HERE), and shares that album's strong sense of down to earth songwriting. But can Payne hold his own without the safety net of a band behind him?
Thankfully the answer is a resounding yes. While it doesn't feel as carefully crafted as the full-band work, these songs are far from tossed off. One of Payne's strong suits is his ability to craft melodic tunes that carry a relatable and narrative lyrics, and those skills imbue every track here with an intimate feel. Whether he's singing about finding solace in songwriting ("Cheaper Than Therapy"), the struggles of a blue collar existence ("Oh Well [It's A Livin']"), or the unbreakable bonds he's formed with his bandmates ("Brothers"), Payne's songs are honest expressions that don't feel exhibitionist or overly confessional. They're authentic, real stories that most listeners will be able to empathize with.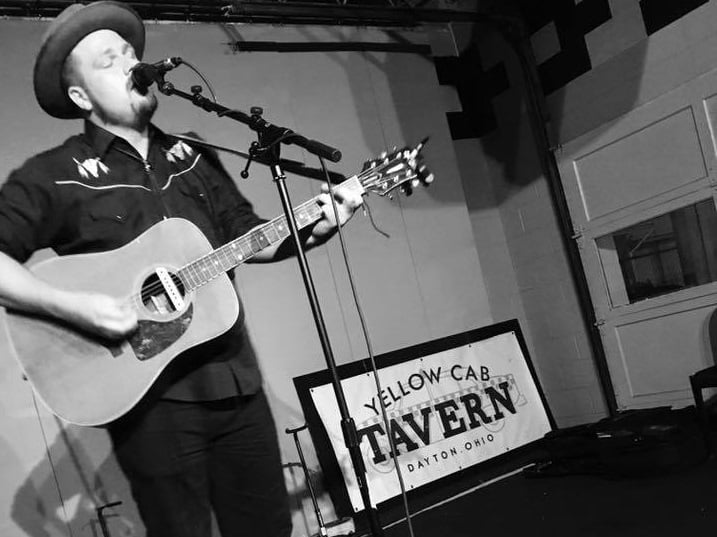 Musically, Cheaper Than Therapy is, as its name might suggest, a sparse affair. Payne's soulful voice (with just a hint of twang) rings out over his acoustic guitar strums—nothing flashy going on, but then again it's the songs, not the production, that are the focus. Influenced by contemporary songwriters like Ryan Adams and Jason Isbell, along with classic troubadours like Bob Dylan, Tom Petty, and Bruce Springsteen, Payne's melodies strike a balance between catchiness and craft, meaning they're easy to sing along to but not repetitive or overly simplistic.
Six stripped-down acoustic songs about love, loss, and life. A simple enough formula on the surface, it takes a fair amount of songwriting talent and performance chops to avoid repeating oneself, let alone stand out from the crowd. But Cheaper Than Therapy pulls off both with ease, offering more than its modest ambitions would suggest. And most of all, it makes us ask the question any good EP should: how long do we have to wait for the album?
Key Tracks: "Silver and Gold" / "Cheaper Than Therapy" / "Brothers"
Artists With Similar Fire: Ryan Adams / Josh Ritter / Conor Oberst

David Payne Website
David Payne Facebook
-Reviewed by Simon Workman

Simon Workman has loved rock n' roll ever since his dad made him Beatles and Beach Boys mix tapes as a kid. These days his musical interests have a wide range, though he's still got a strong connection to the music of the 60s and 70s. He lives in Dayton and is currently working on a PhD in English literature at the University of Cincinnati. You can follow him on Twitter and Instagram @simonworkman.

Latest posts by Simon Workman (see all)
Please follow and like us: