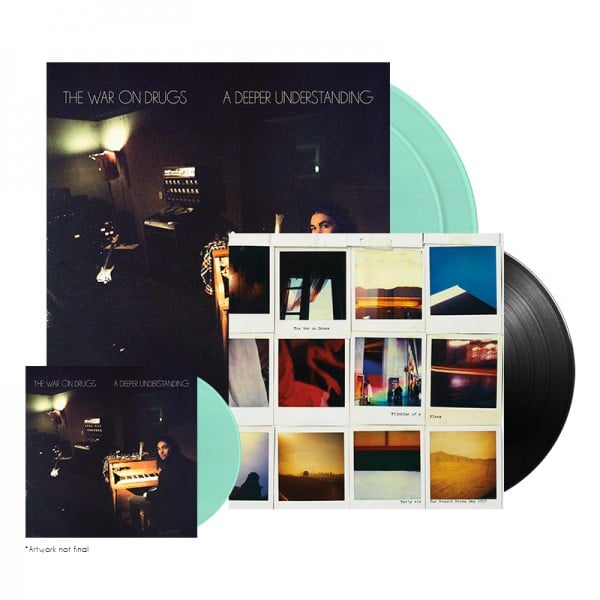 The War On Drugs announce their fourth full-length album, A Deeper Understanding, out August 25th on Atlantic Records. A Deeper Understanding is the band's first album since 2014's Lost In The Dream, and their debut album with Atlantic. Following the Record Store Day release of the 11-minute "Thinking of a Place," The War On Drugs now have released the album's lead single, "Holding On" (below).
A Deeper Understanding Limited Edition Deluxe Vinyl Box Set includes: A Deeper Understanding vinyl pressed on 2 12″ coke-bottle-green color vinyl plus one 7″ coke-bottle-green color vinyl featuring Side A: Holding On and Side B: Nothing to Find.
This set also includes:
The RSD release Thinking of A Place pressed on 12″ standard black vinyl.
Custom made case (measuring approximately 12″x12″).
Exclusive 16-page booklet (approx.12″x12″) and 12" x 24" poster.
Unique PIN card allows download of all the tracks.
Available online for pre-order only at the official webstore HERE.
Tracklisting:
1. Up All Night
2. Pain
3. Holding On
4. Strangest Thing
5. Knocked Down
6. Nothing To Find
7. Thinking of a Place
8. In Chains
9. Clean Living
10. You Don't Have To Go

Online Music Magazine: Independent Music Reviews, Vinyl Spotlights, Music News, Videos, 7-inch record features + more!
Latest posts by Fire Note Staff (see all)
Please follow and like us: