Kishi Bashi


Sonderlust
Joyful Noise Recordings [2016]


Fire Note Says: Kishi Bashi takes some chances and expands on his sound three albums in.
Album Review: Kishi Bashi (Kaoru Ishibashi) has released his third full-length album and it's quite a departure for the artist. Kishi Bashi's first two albums have been hybrids of chamber pop and electronic music. That Ishibashi featured the violin prominently in his music gave him a niche that was both different and interesting. That debut album, 151a, is as strong now as it was four years ago. It is disappointing that Ishibashi has made the decision to emphasize synthesizer on this release, letting the strings fade into the background, or for most of the album, into nothingness.
Ishibashi typically writes his music so that he can recreate solo when he plays it live. He has used a violin, a keyboard, a loop machine, and has beatboxed. However, the songs on Sonderlust definitely require a full band; drums, bass, and synthesizer are all heavily featured. It's admirable that Ishibashi is taking this risk, but he falls into the crowd without his trademark instrument. Take "Statues In A Gallery," which is a good enough song that sounds like it is an advance single for the next Passion Pit album. It's still a fun, complex song, but lacks something to make it stand out as a Kishi Bashi jam.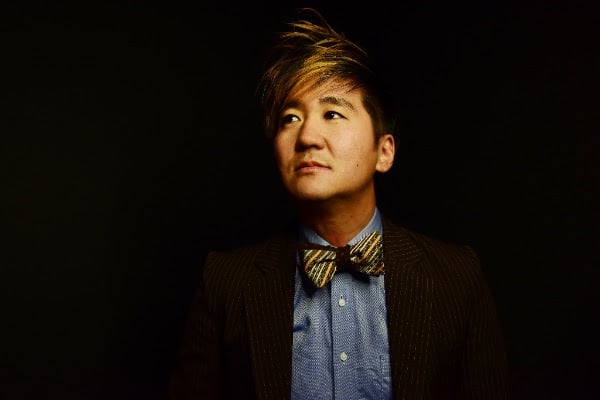 "Ode To My Next Life" is the one track on Sonderlust to feature the violin throughout. That it does so while playing to a disco beat and incorporating a lot of synthesizer makes it all the more remarkable. Ishibashi's vocals pair well with most of the songs but this one stands out as it doesn't get too cute. A few more songs like "Ode To My Next Life" or "Can't Let Go Juno" would've made a big difference overall.
To Ishibashi's credit he does establish a darker tone with Sonderlust than he has with his previous work. It's understandable that Ishibashi would take some chances and expand on his sound three albums in. Nevertheless, it's a bummer to not get something this time around with quite the beauty of "Manchester" or the bounciness of "Bright Whites." Here's hoping that this step allows Ishibashi to continue to move in a direction that will bring something more engaging the next time around.
Key Tracks: "Ode To My Next Life" / "Statues In A Gallery" / "Can't Let Go Juno"
Artists With Similar Fire: Passion Pit / of Montreal / Andrew Bird

Kishi Bashi Website
Kishi Bashi Facebook
Joyful Noise Recordings
-Reviewed by Matthew Heiner

I appreciate being able to write for The Fire Note, as it gives me an excuse to keep up with what's happening in new music.

By day I am a dad and a psychologist; I often use music as a way to connect with both my kids and my clients. One of my proudest moments as a father was when my 12-year-old daughter told me of her undying love for Radiohead.

Latest posts by Matthew Heiner (see all)
Please follow and like us: