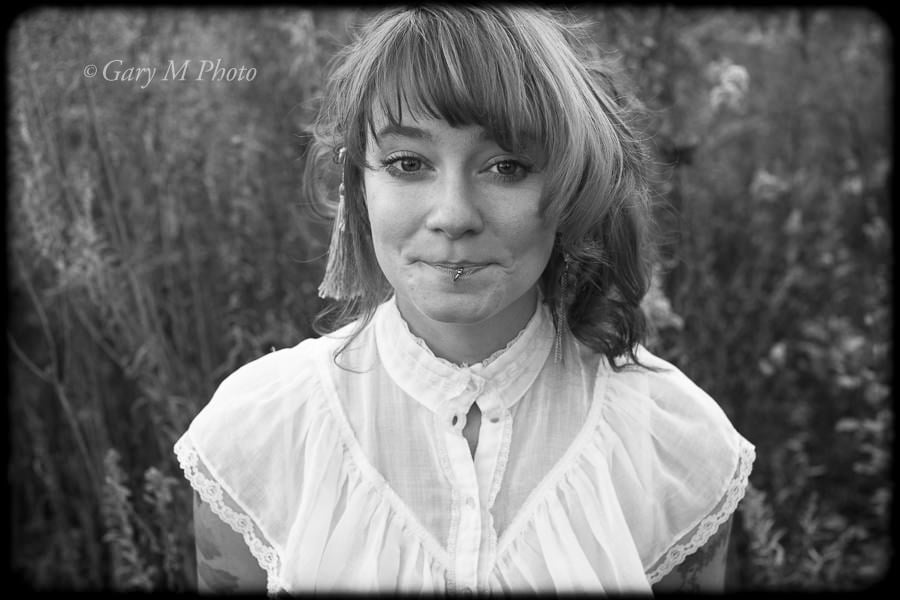 We are going a bit country for a Friday Fire Track premiere today from Wonky Tonk so grab your finest bourbon, a chair and some headphones. Jasmine Lorraine "Wonky Tonk" Poole grew up in Kentucky so her love for folk and bluegrass is completely understood but she mixes roots with her own wave of indie rock on her debut, Stuff We Leave Behind, which is why you will want to pay attention.
Today's track leaves the modern at the door as "Bulleit" comes at you with the directness of Loretta Lynn and Wanda Jackson while still being fresh like Nikki Lane. You get the story and the strings as Lorraine sings "and I'll drink to the morning; and I'll sing through the night." This track won't sell you on her indie spirit but if like one ounce of her swagger here I guarantee that Stuff We Leave Behind will have you wanting more especially if Jenny Lewis or Kelly Hogan is something that is in one of your playlists.

Wonky Tonk Website
Wonky Tonk Bandcamp
Wonky Tonk Facebook

After spending the early 90's managing a record store, the mid to late 90's producing alternative video shows and 00's blogging about the music scene Christopher Anthony is always ready to hear new music.

Latest posts by Christopher Anthony (see all)
Please follow and like us: