Mikal Cronin


MCII
Merge Records [2013]


Fire Note Says: Don't miss out on this Album of the Year contender!
Album Review: Despite the excellence of his debut self titled solo album released late in 2011, Mikal Cronin is best known as the bass player for the Ty Segall band. His collaboration 2009 with Segall, Reverse Shark Attack, was rereleased last year to capitalize on Segall's new found fame, which also raised Cronin's profile a bit more. MCII, the new Mikal Cronin solo record is so good that it is going to do one of two things for Cronin, it will put him on the same level as Segall, who is arguably the hottest artist in the indie world, or it will vault him past Segall, because this is one of those records. Not only is it good, but it's catchy, the kind of catchy that gets your music played everywhere, and with Merge's recent track record, I wouldn't bet against this record blowing up.
On MCII, Cronin picks up the torch that The Shins and New Pornographers dropped years ago. The album is packed with memorable pop songs that are upbeat and catchy. The harmonies are heavily influenced by The Beach Boys and the songs have that sunshine psych vibe that differentiates from the darker psych vibe that Cronin plays with Segall. Think of this as more Garage Pop than Garage Rock. There is still plenty of distortion on the choruses of these songs, they often follow the quiet/loud/quiet dynamic that The Pixies and Nirvana helped to popularize in the 90's.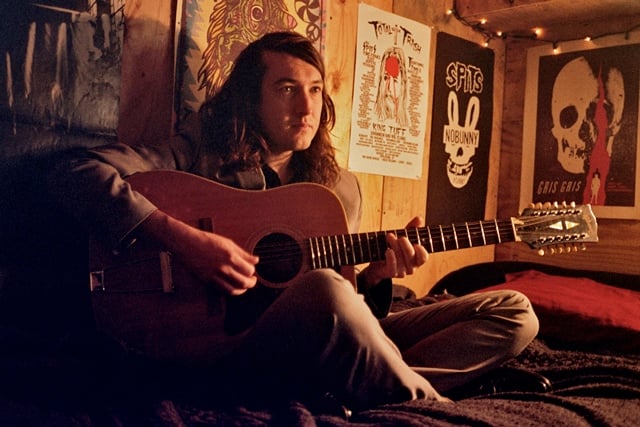 Keyboards help to augment "Weight" and "Am I Wrong", two early highlights on the album, and both contenders for catchiest/best song on MCII. However, "Shout it Out" wins the honor for Best song on the record (at least side 1). It's the kind of gentle number that explodes into its chorus that The Shins would kill to be able to still write, but haven't written since Chutes Too Narrow. "Change" starts off the second half of the record with a heavily distorted guitar riff, and keeps the tempo charging forward at high speed. "Don't Let Me Go" is an interesting track, it's the lone acoustic solo track on the record. Here Cronin double tracks the vocals to give it a rich full sound, when he sings "Can't take this feeling from me" you can actually hear how much he means it in his voice. Cronin expertly follows that song up with another riff based psychedelic pop song, "Turn Away" that once again features his soaring vocals. He is an expert at building his songs up to a climax, and then pulling them back down again, only to soar even higher. This is another contender for best song on the record, and it leads perfectly into the final song, "Piano Mantra". "Piano Mantra" is the most unique song on the record. It's just Cronin and piano, until about the 1:20 mark when the strings kick in. After the uptempo pop of the previous 32:00 of the record, this song provides a quiet reflective moment to come down from the high. At about the 2:50 mark, the drums come in, followed closely by guitar, as the song builds to a crescendo before falling away to just voice and piano. It's like watching the closing credits to a movie you don't want to see end. Only this movie doesn't have to end, you can just do what I do, and start it over again! This is one you aren't going to want to miss as it will certainly be a contender for album of the year.
Key Tracks: "Turn Away", "Shout It Out", "Don't Let Me Go"
Artists With Similar Fire: The Shins / New Pornographers / Ty Segall
Mikal Cronin Website
Merge Records
-Reviewed by Kevin Poindexter

Kevin has spent the past six years as a partner in an independent record label in addition to his duties at The Fire Note. Kevin prefers cd and digital to vinyl by a fairly wide margin and has begun the process of giving his vinyl away (not the valuable ones or the gbv related ones though so don't ask).

Latest posts by Kevin Poindexter (see all)
Please follow and like us: