Mannequin Pussy


Gypsy Pervert
Tiny Engines [2014]



Fire Note Says: Don't let the name scare you – Mannequin Pussy are for real!
Album Review: You can give me a revved up 10 song, 19 minute record any day. New York's Mannequin Pussy does exactly that as their debut, Gypsy Pervert, contains a raw burst of energy that shifts around but still is completely focused. It is hard to imagine that a record this short can be that diverse but that is exactly how Gypsy Pervert plays out.
The wildness that kicks things off is opening track "Sneaky Nips" which comes at you with claws out and goes for the jugular. It features speedy guitar and drums before singer Marisa Dabice gives a feverish shout style vocal into the mic. Of course, when the heavy paced breathing takes place you might wonder what you walked into. Well it is Mannequin Pussy! The great thing about that track is that it is totally misleading what the next 17 minutes holds for you.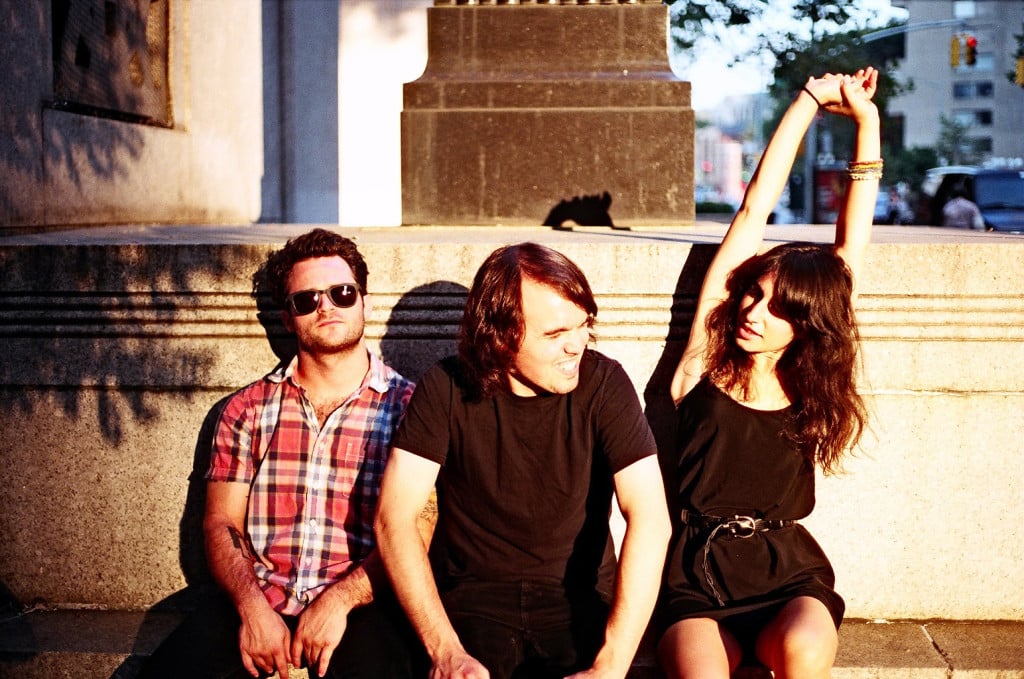 The under a minute "My Baby (Axe Nice)" follows which features Dabice singing with a similar Kim Deal type sound. I thought that might spike your interest! "Clue Juice" gets back a bit into the power vocals but now features more melody hiding under the slightly muffled lyrics. Now the really interesting part happens after 4 minutes because the slower burning "Clit Eastwood" offers a sultry side to the band as each line sounds like the last Dabice will sing before the mid-tempo pacer "Someone Like You" once again will switch your perspective on this band.
The last third of the record continues to change and morph the bands style that not only includes a ripping 41 second instrumental with "Meat Slave 3" but also contains my favorite track "Sheet City." The track is a perfect combination of vocal effects, blistering speed at points and some straightforward singing that not only showcases Mannequin Pussy's alternative nation roots but a progressive soul that puts them up there with several other current female fronted acts like White Lung and Perfect Pussy. Gypsy Pervert has plenty of room for Mannequin Pussy to expand and grow but all of the key elements are here for something even bigger next go around. Do yourself a favor and spend 19 minutes with Gypsy Pervert – it may not alter your life but it will definitely make you turn up the volume!
Key Tracks: "My Baby (Axe Nice)" / "Someone Like You" / "Sheet City"
Artists With Similar Fire: White Lung / The Amps / Baby Ghosts

Mannequin Pussy Website
Mannequin Pussy Facebook
Tiny Engines
– Reviewed by Christopher Anthony

After spending the early 90's managing a record store, the mid to late 90's producing alternative video shows and 00's blogging about the music scene Christopher Anthony is always ready to hear new music.

Latest posts by Christopher Anthony (see all)
Please follow and like us: