Damien Jurado


Brothers and Sisters of the Eternal Son
Secretly Canadian Records [2014]




Fire Note Says: Damien Jurado creates a masterpiece in an underrated career.
Album Review: There is a lot of music out there to discover. I'd heard of Damien Jurado and even owned a few of his records before giving a listen to his latest, Brothers and Sisters of the Eternal Son. Because of the volume of great music out it's easy to miss on artists with discographies that add up to 13, like Jurado. If you haven't paid attention to him yet, Brothers and Sisters of the Eternal Son gives you every reason to rectify that mistake now.
There's something for most everyone on this album. It sounds like Jurado has taken every experience from his previous recording career and formed that into a cohesive whole. "Magic Number" starts Brothers and Sisters of the Eternal Son with a moody, sparse, trippy feel to it. The bass line is haunting, drums tap out the same propulsive beat on a loop, and the middle of the song is filled with ambient sounds. The relatively chipper "Silver Timothy" follows to build on the dreamy feel of "Magic Number," synths show up to ease you into that mood. This is psychedelic music with a decidedly pop feel to it, which makes me think of maybe late-era Beach Boys or more currently, Of Montreal.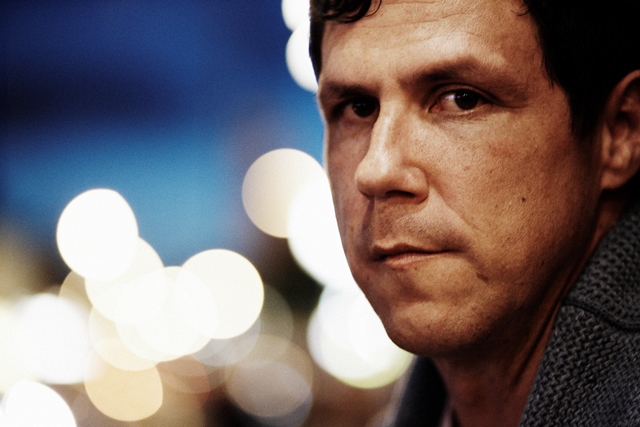 "Silver Donna" perhaps takes that dream-pop to the album's extreme. Jurado sings seductively in a falsetto, which eventually blends seamlessly into the sonic backdrop. The production is pulled off with aplomb as a lot of different parts are brought together to make the song work. And I haven't mentioned my favorite song of the album, "Suns In Our Mind." It closes the album with esoteric lyrics and instrumentation that made me think of Sufjan Stevens. It's bouncy but there's an interlude that consists of snoring, and another with indecipherable conversation. I haven't heard that in many other places but makes sense given the album's context.
Now a word about the structure of the album – it has been digitally released with a "bonus disc" largely populated by stripped down versions of the principal album's material. I've focused on the first album's content in this review; the bonus material is a great supplement but not essential to the album experience as a whole. If you go with the straight ten-song version of Brothers and Sisters of the Eternal Son, that should provide you with a lot of spins in the near future. I didn't find any filler here – all ten songs are keepers and work together to add to the album's thematics. The year 2014 is young but I have a feeling that this LP will find its way on to my end of the year list in December.
Key Tracks: "Magic Number," "Suns In Our Mind," "Silver Donna"
Artists With Similar Fire: Bon Iver / M. Ward / Sufjan Stevens

Damien Jurado Website
Damien Jurado Facebook
Secretly Canadian Records
-Reviewed by Matthew Heiner

Latest posts by Matthew Heiner
(see all)