Pere Ubu: Lady From Shanghai [Album Review]

Pere Ubu


Lady From Shanghai
Fire Records [2013]



Fire Note Says: Pere Ubu takes you on a wild trip like only they can!
Album Review: This is a strange, difficult record to review. With the return of Thomas' other pre-Ubu band, Rocket From The Tombs to active duty, I suppose I had expected a new Pere Ubu record to harken back to their early 70's art rock sound. That could not be further from the truth. Lady from Shanghai has been described by Thomas as dance music…fixed, I don't necessarily hear that, but it's certainly not a remake of Dub Housing or The Modern Dance either!
"Thanks" opens the record with some programmed beats and keyboard squiggles. It's disorienting and made me think "Is this the right record?", but then the unmistakable one of a kind voice comes in like a distant chant, and it becomes obvious that this is indeed Pere Ubu, just not your father's Pere Ubu, this is a modern sounding, ultra experimental Ubu who within the first 10 seconds of their new record have shattered every preconceived notion you might have as to what the record is going to be like. Once you make that breakthru (for me, it took about 5 listens), the record becomes much more enjoyable.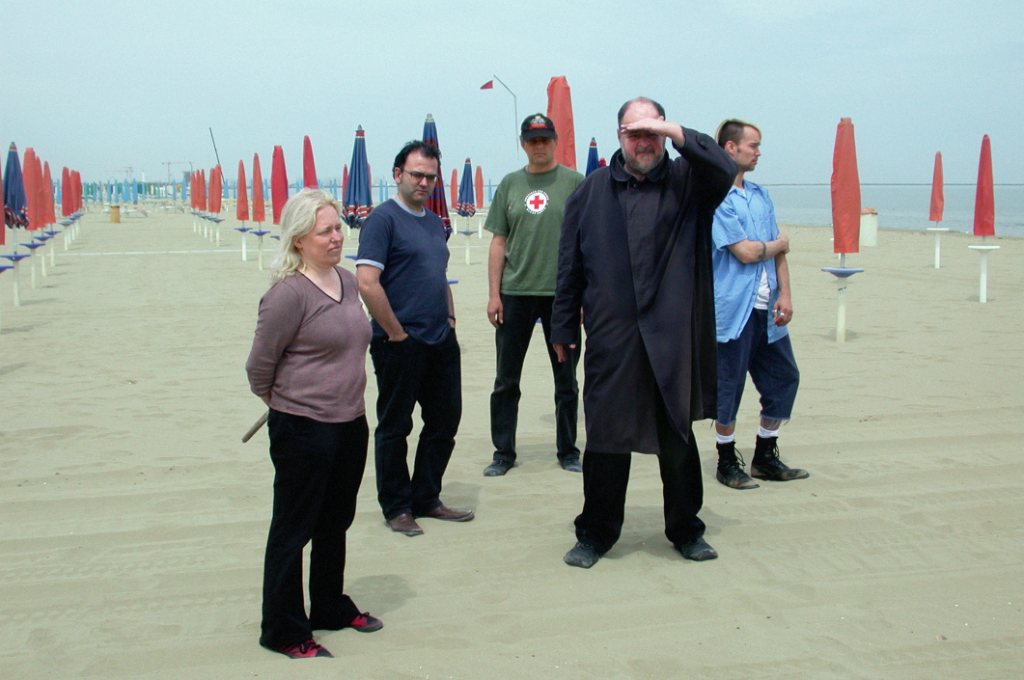 "Free World" continues the weirdness, but some normalcy has returned at this point, the vocals are more upfront, the bass and drums are more defined and it's starting to sound coherent to your ears. Of course by track 3 "Feuksley Ma'am, The Hearing" the band blows that all up again and you are left wondering what is going on. By track 4, "Mandy", things again begin to come back into focus, and from this point forward, the record maintains this coherency of sound and vision straight thru to the end. If you can make it to this point, you are pretty much in the home stretch. The record is difficult, it's a challenge, and it's definitely not something you are going to get on the first listen, but stick with it, and you will find yourself on a wild ride that only Pere Ubu can take you on!
Key Tracks: "Mandy", "The Carpenter Sun", "Musicians are Scum"
Artists With Similar Fire: PiL / Suicide / Psychic TV
Pere Ubu Website
Pere Ubu Facebook
Fire Records
-Reviewed by Kevin Poindexter

Kevin has spent the past six years as a partner in an independent record label in addition to his duties at The Fire Note. Kevin prefers cd and digital to vinyl by a fairly wide margin and has begun the process of giving his vinyl away (not the valuable ones or the gbv related ones though so don't ask).

Latest posts by Kevin Poindexter (see all)
Please follow and like us: