Zig Zags


Zig Zags
In The Red Recordings [2014]



Fire Note Says: Zig Zags' fire and fury bubble the bong water on their self-titled debut.
Album Review: When talking about LA's Zig Zags a few things need to be mentioned: Ty Segall, Sweat Lodge, Bong-water colored vinyl, Monster Magnet, Fu Manchu, weird early Metallica thrash, and caveman rock. Recorded with Ty Segall at his Sweat Lodge studio, The Zig Zags' self titled debut doesn't take it's time, immediately extending to bong rips and beer shotguns-they're called Zig Zags for a reason. That's no slight either—the power trio's 12 tracks hit fast and hard, packing Pissed Jeans-esque vibe into spacier, sludgier territory .
In my Indian Handcrafts review, I compared the album to a graphic novel the album as well as mystical, hot-boxed vans. The Zig Zags take that same approach with no remorse for the ears or soul. "Braindead Warrior" immediately tears into your skull with it's club of a riff with SLEEP, Sword, and Sabbath-style intent. Ty's presence can be felt behind the boards with FUZZ touches placed where necessary. While Zig Zags don't tread the slightly more elaborate riff corridors that FUZZ do, tracks like "Magic" speed forward with the cunning energy of a magic missile, coming from the inverted musical tomes of Matt Pike.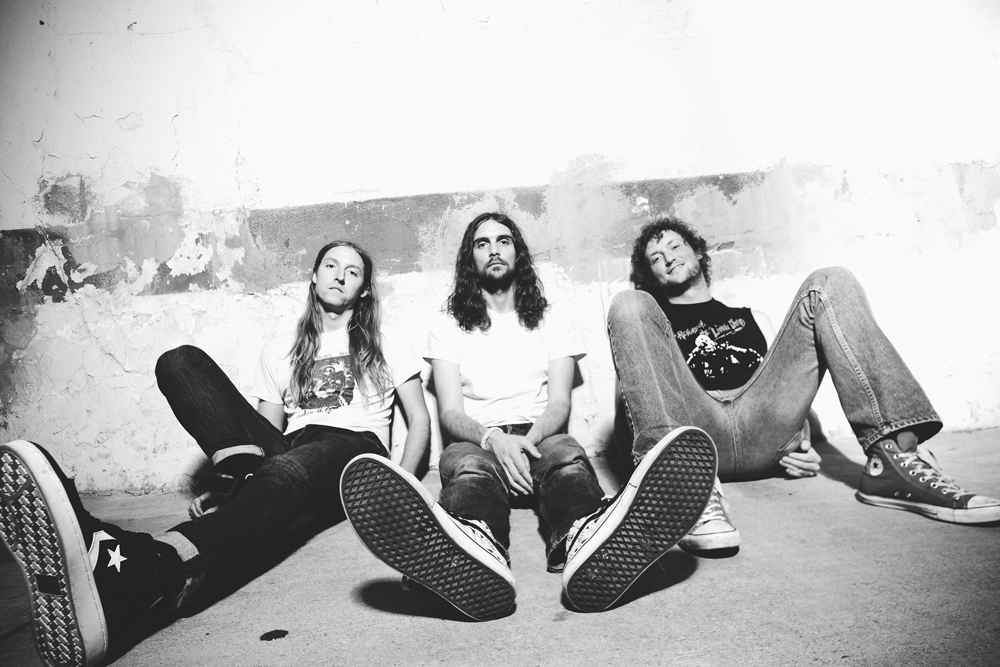 It almost feels right to label Zig Zags as the Andrew W.K. of weed. Quotes describing the band like "the Bermuda Triangle between sci-fi and lo-fi and no-budget," only explains half of it—the other half? Zig Zags makes smart sound so dumb it turns inside-out and becomes brilliant. That philosophy influences for small, weird, and dumb burners such as "Blazer," "Psychomania," "I Am The Weekend," and "Randy." All the hesher nonsense is accompanied by ending time/space twists: the five-minute "Voices of the Paranoid" is so simple that it's magical at the same time, the simple yet huge-sounding chug trapping and expanding the mind at the same time.
The Zig Zags never intended to make a classic with their self titled debut. What they did do was coalesce their influences down into a sludgy mixture, stirring with lo-fi, and heating with thrash. The only thing that one could hope for with follow up to Zig Zags' debut would be for the band to take a page from FUZZ's play book and go for a slightly deeper pool of riskier riffs. But at face value Zig Zags just really want to have fun, and if this debut is any indication these fungeon warriors have only just tapped the keg.
Key Tracks: "Braindead Warrior" / "The Fog" / "Voices of the Paranoid"
Artists With Similar Fire: Indian Handcrafts / The Dictators / Black Sabbath

Zig Zags Website
Zig Zags Facebook
In The Red Recordings
-Reviewed by Christopher Tahy

Latest posts by Christopher Tahy
(see all)