Yes


Progeny: Seven From Seventy-Two
Atlantic Records [2015]



Fire Note Says: 7 complete concerts from 1972 recently unearthed, cleaned up and presented warts and all. Yes!
Album Review: 1972 was a very good year for Yes. They had just released Close To The Edge and it was hailed as their masterpiece. After more than forty years, that opinion still holds as it is (rightly) considered the moment when everything Yes did well was distilled into one perfect album (Prog magazine recently named it their #1 album of all time.) But there was trouble in paradise. Drummer Bill Bruford left the group to join King Crimson before the tour started and it was up to Alan White (from John Lennon's band) to learn the complicated material in three days. As evidenced by the music on this 14-disc ear feast, White's Herculean task was performed with an astonishing degree of success. One could even say his aggressive style was better suited to the larger venues Yes found themselves playing than Bruford's jazzy and precise playing. Either way, Progeny documents the best band in the world at the peak of their power over seven dates of their 1972 North American tour. What's not to love?
The astute fan will note that this was the same tour that the majority of their triple live album Yessongs was culled from. So why bother with this box set? Well, the casual fan can purchase the two CD "Highlights" set but there is something about listening to these complete concerts in full that adds to the experience. The set lists are identical (all of Close To The Edge, two songs from Fragile, two songs from The Yes Album and Howe and Wakeman get a solo track each) but the performances vary quite a bit. Steve Howe's guitar work in particular seemed to change each night. He is also responsible for the biggest screw up as he gets lost during the Greensboro performance of "Close To The Edge." Besides the lack of overdubs and other post-production "fixes" by Eddy Offord, one of the biggest differences between Yessongs and this is the stereo separation which places Howe in the right channel and Rick Wakeman on the left – just like they were on stage. Wakeman's vast array of keyboards got a full work out and it's thrilling to hear how inspired his playing was. It is fun to hear how new some of the technology was with his synthesizers as during the Toronto gig you can clearly hear a radio station bleeding into the PA. Overall though the sound is far superior to Yessongs as it suffered from a horribly muddy mix. The band on display here sounds bright, energetic and youthful. These were five guys in their twenties playing their hearts out and loving it.

Then there's Jon Anderson, hitting all those high notes night after night. His attempts at audience banter are humorous and his hippy, peace and love charm might just be the most endearing part of the band. Howe and bass player Chris Squire provide harmonies and they are, for the most part, successful in duplicating the studio album's vocal greatness. And that's the thing about Yes – they were formed around Anderson and Squire's shared love for Simon and Garfunkel. No other band from that era (save Crosby, Stills and Nash) placed more emphasis on harmonies and that has always been the secret to Yes' best work – people can relate to great vocals a whole lot easier than a killer Moog solo.
If there is one minor quibble I have with this set it's that Squire's thundering bass is relatively low in the mix. I'm not sure if that was a creative decision or a by-product of salvaging tape after 43 years in storage. But whatever – it's the only thing negative I can say. (Some fans have already noted that the Knoxville and Athens shows are mistakenly labeled but that's no big deal, really.) Grateful Dead fans have been treated to this kind of thing for a long time now so it is a real pleasure to have this come out. With Chris Squire recently diagnosed with a rare form of leukemia Yes' days may be numbered. What better way to remember them than this massive set which comes complete with new Roger Dean artwork and tons of technical liner notes. This, my friends, is an essential release and is destined to be the go-to live record from my personal favorite band. Progeny only strengthens that opinion.
Key Tracks: "Roundabout" / "And You And I" / "I've Seen All Good People"
Artists With Similar Fire: Genesis / ELP / The Flower Kings
Yes Website
Yes Facebook
Atlantic Records
-Reviewed by Scot Lade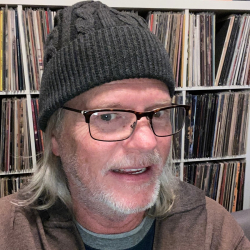 Latest posts by Scot Lade
(see all)