Wilco


Alpha Mike Foxtrot: Rare Tracks 1994-2014
Nonesuch Records [2014]


Fire Note Says: Rarities compilation aimed at the sweet spot of many of Wilco's hard-core fans.
Album Review: Twenty years is a long time. And if you're industrious or plagued by insomnia you can make a lot of music in twenty years. That seems to be especially true of Jeff Tweedy and his partners in Wilco over the years. Not only has the band recorded 8 studio albums of original music, plus three more with Billy Bragg putting music to lyrics by Woody Guthrie, and a live album, but they've obviously stored a host of rare demos, live and alternative versions of their material.
So at the same time that Wilco releases a 20 year marker "best of," What's Your 20? Essential Tracks 1994 – 2014, they've culled their library for 4 discs worth of rarities aimed at the sweet spot of many of their hard-core fans. If you're only mildly acquainted with Wilco, (IMHO) you need own What's Your 20? But if you're one of those fans who gets to every year's tour and sings along to "Hummingbird," well you've probably already got all of those original albums. Alpha Mike Foxtrot is designed to fill that empty void in your life as we all wait for the next album.
That's right, four discs. Now if that seems like TMI, well, this discs is not intended for you. But if you're pretty sure your life would be improved if you could not only hear the original demo version of "Passenger Side," but you want to hear the punked up live version as well, then we've got your fix right here.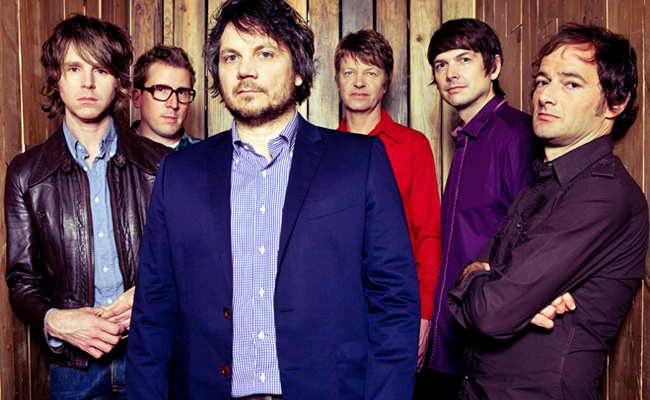 Of course, many of these demos or alternate takes only point toward the wise choices that shaped the final album's version. But buried in here are some great songs we've not heard before: "Cars Can't Escape," "Bob Dylan's 49th Beard" and "Old Maid." There's also a few choice covers, a live version of Dylan's "I Shall Be Released" which features harmony vocals by Fleet Foxes), and a studio demo of Steely Dan's "Any Major Dude Will Tell You." That's right, Wilco doing Steely Dan, who knew?
There are some other choice collaborations: "Jesus, Etc." is recorded live with Andrew Bird sitting in, "I Am Not Willing" is recorded with Syd Straw, and "James Alley Blues" is a live recording with Roger McGuinn (of the Byrds). But the real treasures here are demos like Tweedy's version of "One True Vine," which appeared on Mavis Staples' album that he produced, and live versions like "Impossible Germany," and a host of unreleased satisfying nuggets that might have been lost in the passage of time.
Wilco has evolved throughout the 20 years of their existence, at this point Tweedy and bassist John Stirratt are the only original members. Over the course of these 77 tracks, you can follow the subtle evolution and musical changes brought on by the different members contributions, most notably the arrival and dismissal of Jay Bennett, and the later addition of drummer Glenn Kotche and guitarist Nels Cline, which pushes Tweedy's songs in a more experimental direction. There's plenty of Tweedy's folk/rock inclinations and a fair amount of the band's ability to take these songs to their most aggressive rock potential instrumentally. All and all this is a Wilco fans' dream collection, a perfect addition to the studio recordings.
Key Tracks: "Passenger Side (Demo)" / "A Shot in the Arm (Remix)" / "Cars Can't Escape" / "Impossible Germany (Live)"
Artists With Similar Fire: The Bottle Rockets / Sonic Youth / Bob Dylan
Wilco Website
Wilco Facebook
Nonesuch Records
– Reviewed by Brian Q. Newcomb
Latest posts by Brian Q. Newcomb
(see all)