Various Artists


Day Of The Dead
4AD [2016]


Fire Note Says: Day of the Dead is a fittingly sprawling tribute to the Grateful Dead.
Album Review: Whether you like them or not, there's no denying that the Grateful Dead have had a massive impact on both music and American culture. The band blended psychedelia, folk, country, blues, jazz, rock 'n' roll, and a myriad of other influences, continually experimenting both live and in the studio, creating an entire subculture in the process. It makes sense, then, on the heels of their 50th anniversary that they'd be chosen as the subject of this massive, 59-track, five-and-a-half-hour tribute project, spearheaded by the Dessner brothers (The National) for AIDS charity Red Hot. Like the brothers' previous album for the label (2009's Dark Was The Night), they've gathered contributions from numerous heavy-hitters in the indie rock scene. Similar to the "house band" approach taken by Lee Ranaldo et al on the Dylan tribute I'm Not There (soundtrack to the Todd Haynes film of the same name), The National play on several of the tracks here, though there are plenty that feature other musicians as well. The result is an intense trip through all the different facets of the Grateful Dead's catalog, a journey that finds some straight-ahead covers, some radical re-imaginings, and everything in between.
There far more hits than misses here, which is no small feat considering the size of this compilation. Some of the best contributions work because they take the core sound and spirit of the Dead's original version and then expand or update it in some way, preserving the feel while adding their own spin. The War On Drugs take the Dead's only Top 40 hit, "Touch of Grey," and add some new wave touches, actually making the track sound more dated than the original but doing so in a way that works well. The National's many contributions mesh their own sound with the Dead's expansive arrangements—tracks like "Peggy-O" and "Morning Dew" don't depart too far from the way the Dead performed them, but the band adds a healthy dose of brooding atmosphere. Their take on "Terrapin Station (Suite)," which also includes members of Grizzly Bear, brings out the heavier moments in the Dead's proggiest track, while their live cover of "I Know You Rider" with Dead guitarist/singer Bob Weir makes for a nice way to end the proceedings. There are a ton of other highlights that follow this basic strategy as well—"Box of Rain" (Kurt Vile & The Violators feat. J. Mascis), "New Speedway Boogie" (Courtney Barnett), "Ship of Fools" (The Tallest Man On Earth), "Here Comes Sunshine" (Real Estate), "Ripple" (The Walkmen), "Bird Song" (Bonnie "Prince" Billy), "Jack-A-Roe" (This Is The Kit), and several others retain what made the Dead's versions great while re-working the arrangements in new ways.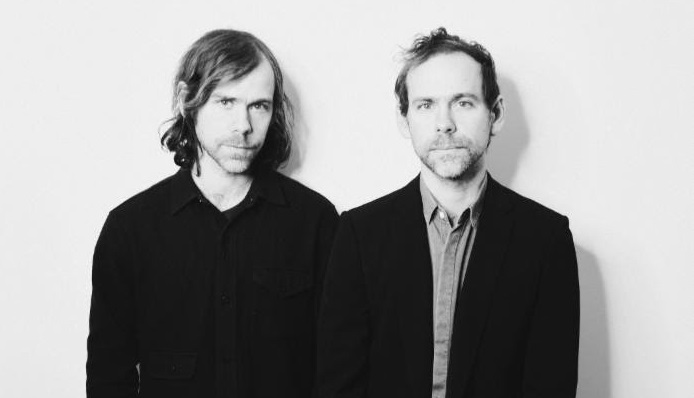 The other approach on Day of the Dead are more deconstructions than straight covers—total re-imaginings that embrace the Dead's experimental streak. Some of these work well and tap into the spirit of the band while taking the songs places they rarely (or never) did: Stephen Malkmus & The Jicks' version of "China Cat Sunflower/I Know You Rider" emphasizes the song's polyphony of guitar licks, turning it into a spiky, Television-esque slice of experimental post-punk pop. Other worthwhile experiments include Bryce Dessner's "Garcia Counterpoint," based on an improvised Jerry Garcia guitar solo from a 1990 performance of "Althea," Bela Fleck's stripped-down banjo and hand-percussion version of "Help On The Way," Unknown Mortal Orchestra's wacky, funked-out take on "Shakedown Street," Local Natives' trip-hop-influenced approach on "Stella Blue," Anohni & yMusic's baroque re-thinking of "Black Peter," and both versions of "Dark Star" (one by Cass McCombs & Joe Russo, the other by The Flaming Lips), which each emphasize different aspects of the tune's freeform, spacy vibe. Some of the experiments don't work as well—either because the arrangements just don't fit the songs that well (Mumford & Sons' sparkly pop-rock sheen on "Friend of the Devil," comes to mind) or because they stray too far from the song's original structure or feel (Orchestra Baobab's cover of "Franklin's Tower," for example, brings out some of the song's Carribean influence, but if it didn't share a title you might not even know it was supposed to be a cover).
Overall, Day of the Dead is not only a testament to the Grateful Dead's influence and importance, but it's a heartfelt, engaging, and ultimately fun tribute to the legendary band. It might be a little (appropriately) long, and not every song works, but in a way that makes it an even more apt homage. The old adage "there is nothing like a Grateful Dead concert" might well be adapted to this compilation—it's gigantic, kaleidoscopic, celebratory, and unlike anything else.
Key Tracks: "Box of Rain" (Kurt Vile and the Violators fear. J. Mascis) / "Terrapin Station (Suite)" (Daniel Rossen, Christopher Bear, and The National) / "China Cat Sunflower/I Know You Rider" (Stephen Malkmus and The Jicks)
Artists With Similar Fire: Grateful Dead / The National / The Flaming Lips
Day of the Dead Website
Red Hot
4AD Records

-Reviewed by Simon Workman

Latest posts by Simon Workman
(see all)