TUNGS


You Could Call This Art
Bad Grrrl Records [2015]


Fire Note Says: I Will Call This Fantastic! A welcome display of talent and quirky rock sensibilities. This band deserves your attention.
Album Review: Richmond, Virginia rockers, TUNGS' new album, You Could Call This Art, is an excellent album. It is a brilliant follow up to their superb 2014 LP, Not for Grandma (one of my picks for top LP for last year.) Zero filler on this 6-track masterpiece. Each track offers a different aspect of TUNGS approach to rock, a blend of post-punk, flourishes of psychedelia, some hardcore thrash all delivered with their tongue firmly planted in their collective cheek.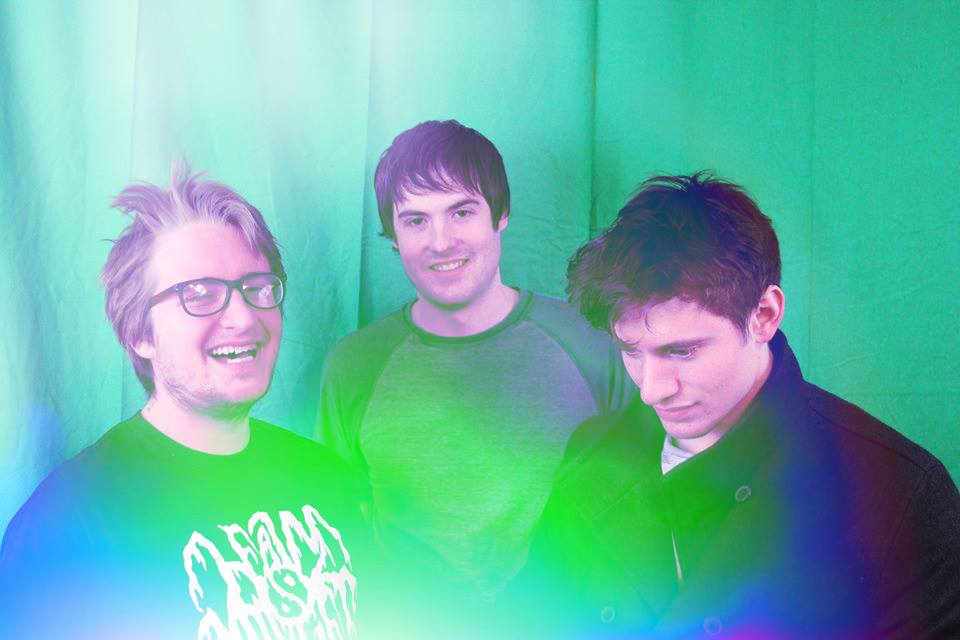 Album opener, "Passenger" sounds like Slint covering Built to Spill. A quiet, yet haunting opening that slowly and patiently gives way to a crescendo of fuzzed out guitar noise and touches of space rock fervor. "British" is a whimsical track that starts out peppy and blazes into hardcore territory with some enormous power riffs. "Want" is a warble-voiced ballad of sorts. "Take It" would be welcome on most trash albums. "Red Handed" somehow blends Portishead with Wire and Slint…and it works. Final track "Follow the Jerk" is a groove-inducing track. TUNGS go for broke with some falsetto vocals that rival Midnight Vulture era Beck, and they pepper in psychedelic feedback and some brass tossed in for good measure.
TUNGS are getting better with each album. Don't let this album go unheard. It is a real stunner that has staying power and is a pleasure to hear each time you play it.
Key Tracks: "Passenger" / "British" / "Take It"
Artists With Similar Fire: Built To Spill / Wire / Can

TUNGS Website
TUNGS Facebook
Bad Grrrl Records
I have heard two excellent albums from TUNGS, but could find very little info on this band on the internet, so I reached out to them on Facebook and asked for an interview. They happily obliged and I offer you some insight to the inner working of TUNGS.
The Fire Note: Introduce yourself. Who are TUNGS?
TUNGS: Paul Himmelman (guitar, bass, vocals), Ben Miller (guitar, bass, sax, vocals), and Matt 'Karl' Thiem (drums).
TFN: Big fan of your last album, Not for Grandma. For some reason I thought that was your debut, but looking at your past discography I see that You Could Call This Art would be your 5th release. Are those releases prior to Not for Grandma official releases?
Paul: Sure. I don't know what the difference between official and unofficial is, now that there isn't any difference. This is the best band that TUNGS has been and we have been quite many bands if you are really trying to dig, homie.
Ben: Technically speaking this is our 5th official release and 8th release overall, but a lot of the older stuff is so different that it is almost a different band all together. We started when we were 18 and didn't really know what we were doing, we figure out more and more every year and get more "official" with every release.
TFN: You Could Call This Art sounds and feels like a big step forward for the band, musically and recording wise. It feels more mature and focused. Did the band change how they write and record for this album?
Ben: This was the first album that we did not record ourselves. Tim Falen did an awesome job of maintaining the sound and vibe from our other releases, but also putting fresh ears on it. The writing process was also a little more group based with this album, half of the songs we wrote all together at practice vs one of us writing the song and bringing it to practice.
Paul: Tim and Ben being sound-nerds (instead of just Ben) is good for our maturity. I am purposefully immature because this is a band and that's supposed to be fun and I can do whatever I want.
TFN: I can hear a lot of different styles and possible influences in your music. Any particular bands that you guys love that have bled into your repertoire?
Paul: I feel like this is our Can album. Overconfident, tight, but fucking silly when you think about it. Not for Grandma's like our Butthole Surfers album, then (chronologically), Sisters is, uh, Fugazi and the Doobie Brothers. I could go on but I won't. You get it.
Ben: Personally, for this album I would list Built to Spill, Wire, Fugazi, Mission of Burma, Can, and Modest Mouse.
TFN: Your albums can be quite heavy at times, but lighthearted, sarcastic, and funny too. Do you ever worry about being wrongly pigeonholed into a genre of comedy rock like Ween was at times?
Paul: No. I want more things to be funny and think that anyone taking themselves seriously at this point in our cultural and sociopolitical climate is a dingle-berry.
Ben: I love Ween so much, I would be honored.
Karl: Being in this band bores me less than most things so I've stuck with it. And hey it's fun. It's mostly a means to express chronic boredom and frustration with how stagnant, overly PC, bureaucratic and silly many things in modern American life are. I want to be silly on my own terms dammit and I can with TUNGS.
TFN: Any deep meaning to the 2nd track, "British?"
Paul: THAT ONE IS DEEPER THAN YOU'D THINK. It is by far the stupidest song I've ever written, but it is actually about imperialism and dying a slow death under the crushing weight of the internet.
TFN: What is next for TUNGS?
Paul: A goddamned miracle, slick.
– Review and Interview by Daniel Taylor
Latest posts by Daniel Taylor
(see all)