Tobias Jesso Jr.


Goon
True Panther Sounds [2015]




Fire Note Says: The performing singer/songwriter is alive and well on Goon.
Album Review: I don't know exactly how many times I have said it around here but music always is circular. A style that was dominate in the past and then fades away, always seems to make its way back. That is exactly what is going on here with piano man Tobias Jesso Jr. and his debut record, Goon. To get some context go back to the 60's and 70's and dig up some classic Billy Joel, Tom Waits, Elton John, Harry Nilsson and Randy Newman. You will hear the performing singer/songwriter at his best as well as his partner – the piano.
Jesso Jr. absolutely does not hide his instrument, as the opening track "Can't Stop Thinking About You" begins with 47 seconds of him just playing. This immediately sets the tone, as his vocals politely insert themselves over the keys but visually you can just see him playing and singing. It is simplicity at its purest and Goon is better because of it. Each track draws you into the lyrics, as most are about things that pull at your heart but the high quality writing, classic arrangements and super addicting pleasant vocals turn your mood upward as the music guides you through to the other side.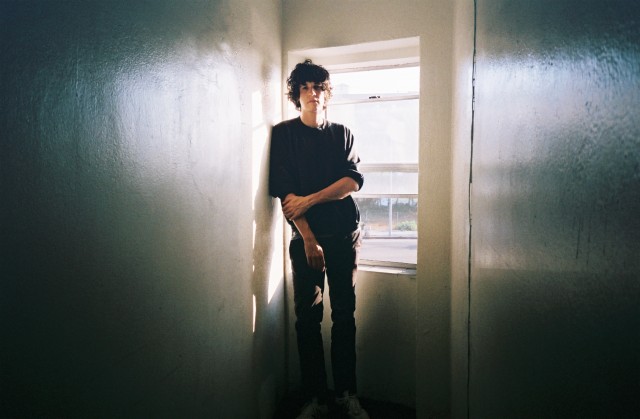 Even though Jesso Jr. is a no-name to most readers, Goon has some higher profile names on the credits as it features production from Chet "JR" White (formerly of Girls), Black Keys' Patrick Carney, and Ariel Rechtshaid (Vampire Weekend, Haim, Sky Ferreira). It also should be no surprise that Carney plays drums here on "The Wait" along with Danielle Haim on "Without You," while Kane Ritchotte (Portugal.The Man?) backs up 2 tracks and the rest of skin duty is handled by Aaron Sperske (Beachwood Sparks, Father John Misty). The low key soft drumming provides a nice support along with some of the instruments here like the horns that finish off "Hollywood," the guitar on "How Could You Babe" or the strings that close the album down in "Tell The Truth." Regardless of the extras here, everything on Goon is purposely played in the background allowing the stylistic piano and McCartney type vocals to take front and center.
Goon is a timeless record that feels fresh in the current sea of noise we call today's music scene. Its tracks have a familiar factor to them as you will hear keys of "Imagine" in "Without You" or the theme from Cheers on "Can We Still Be Friends?" and even some Fleet Foxes on the closing "Tell The Truth." Never do you feel that Jesso Jr. is purposely copying the arrangements but instead these discoverable moments provide an instant comfort to your ear. His delivery is such that you wait for his next line and want to keep hearing more. Goon is an album that won't be leaving my turntable any time soon and I can already tell you that Tobias Jesso Jr. will end up very high on my year end list. I guarantee Goon will still sound great at the end of year and the next and the next. It is a different record that brings back the golden era of the performing singer/songwriter and for that reason alone – Goon soars.
Key Tracks: "The Wait" / "Hollywood" / "How Could You Babe"
Artists With Similar Fire: Paul McCartney / Father John Misty / Billy Joel
Tobias Jesso Jr. Website
Tobias Jesso Jr. Facebook
True Panther Sounds
– Reviewed by Christopher Anthony

Latest posts by Christopher Anthony
(see all)