Thee Oh Sees


Moon Sick EP
Castle Face Records [2013]


Fire Note Says: Thee Oh Sees' 2013 RSD Moon Sick EP has a novel charm.
Album Review: What is the Moon Sick EP from Thee Oh Sees? Well I'm glad you asked. This release contains songs that landed on the cutting room floor from the Floating Coffin sessions. They are still somewhat special as the tracks feature guests Lars Finberg of The Intelligence, K Dylan Edrich of The Mallard, and Kelley Stoltz so even though it is short at 4 songs it should spike fans interest.
Thee Oh Sees' Moon Sick EP is an odd duck and there is a reason that these songs didn't make the full length album. Side A's opening track, "Grown In a Graveyard" is a scrambled, machine mesmerized toke fest that gallops to the beat of its own dissonance. Its intense 1,2,1,2,1,2 drum beat navigates this noise infested alien landscape as Dwyer barely injects distinguishable vocals intermixed with his falsetto WOO! that infects most of Thee Oh Sees songs. "Sewer Fire" is a yelp along guitar buster that had more in common with Jon Spencer than John Dwyer. It's a vocal belted, chord churned, garage rocker through and through, but while the energy is there it really seems to be taken out of context.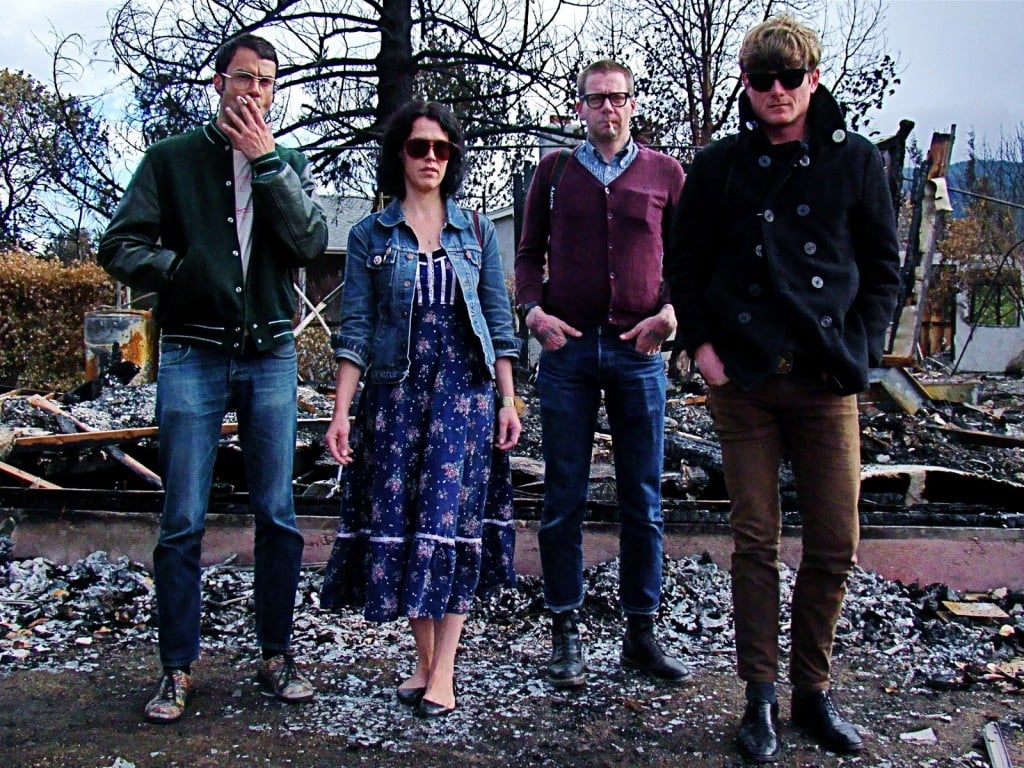 I feel that the flipside fares much better in capturing the ingenuity, sounds, and intensity of the typical Sees work. "Humans Be Swayed" has pogo driven energy and docile keys that only reveal themselves for short times intervals. Last track, "Candy Clock" is where most of my credit goes, it really goes for it all. The guitar comes across very catchy and Kelley Stoltz on the harpsichord ties everything together perfectly. There is also the hazy beauty of Dwyer's la la la's here which adds a perfect dream like quality and truly completes the track.
This 4 song, vinyl 12 inch EP is quite the oddity, but while some of these tracks would have a hard time fitting in with the full length it still holds a certain charm. Not to mention all the proceeds from the first pressing will go to benefit Healthy San Francisco, a local non-profit that helps San Franciscans afford health insurance. So while the Moon Sick EP holds some doggy tracks you can still feel good that you're making a contribution to charity.
Key Tracks: "Sewer Fire", "Humans Be Swayed", "Candy Clock"
Artists With Similar Fire: Jon Spencer Blues Explosion / White Fence / Ty Segall
Thee Oh Sees Website
Thee Oh Sees Facebook
Castle Face Records
-Reviewed by Christopher Tahy

Latest posts by Christopher Tahy
(see all)