The New Old-Fashioned


Low-Down Dirty Summer Nights
Self-Released [2015]


Fire Note Says: The New Old-Fashioned knock it out of the park on their second album
Album Review: Some albums just hit you at the right moment—lyrics, songwriting, and arrangements combine in a way that connects with you, and become more than the sum of their parts. Low-Down Dirty Summer Nights, the second LP by Dayton, Ohio band The New Old-Fashioned, is that kind of album. The eleven track collection not only shows growth by bettering their debut self-titled album, it demonstrates a maturity more established acts would kill for.
Initially billing themselves as Americana Rock, The New Old-Fashioned have progressed beyond those bounds in a big way. While Low-Down still has plenty of alt-country twang, there are many other touchstones apparent as well: big, in-your-face 70s guitar rock a la Big Star and Cheap Trick; bluesy, Stones and Faces-inspired licks; soulful background harmonies and swirling organ. It's a timeless sound that borrows a bit from many corners of the rock and pop world without cribbing from any one act in particular. The polished—but just dirty enough—sound shows that a lot of thought went into the production side of things too; plenty of energy comes through, but everything slots into place just right. That's also thanks to the fact that the band has honed these songs on the road over the last couple of years, and the hard work shows in the tight playing.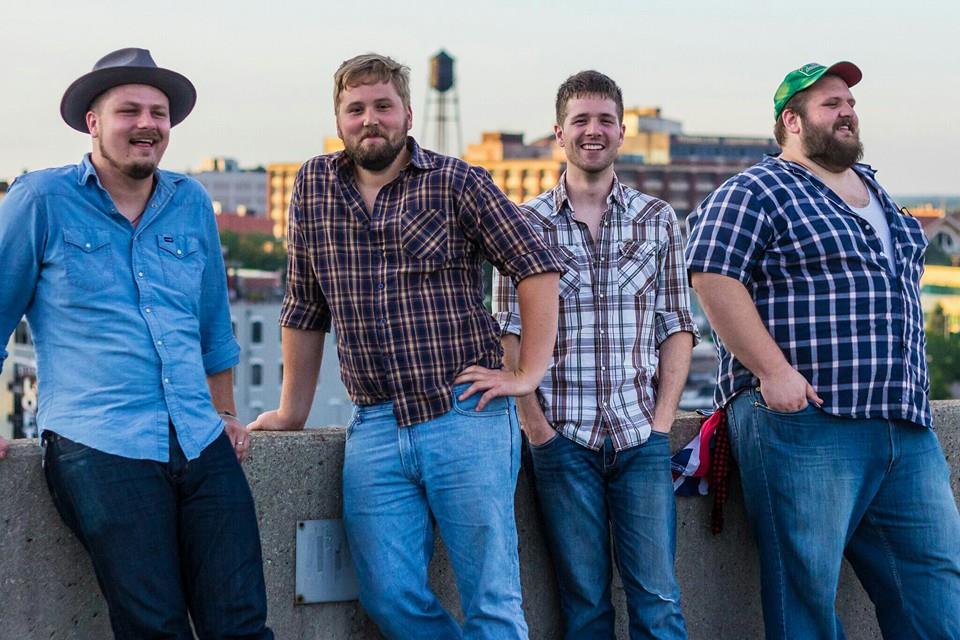 Highlights abound, but some standouts include the fiesty rocker "27," with its fuzzed-out guitars, propulsive rhythm section, and gritty, anthemic chorus: "26 ain't been to good to me / Things ain't turned out quite the way I thought they'd be / Maybe I should take a break and start learning 'bout heaven / 'cause I don't think I'm gonna make it to 27." "Home" and "Heaven By Way Of Kansas City" merge the band's folk rock mode with catchy hooks, while opener "On The Top" kicks things off with a feedback-drenched attack of dueling guitars and frontman/songwriter David Payne belting out the lyrics as if his life depended on it. The band shows their softer side on "Words," "Last Night's Clothes," and the moody "Dirty Summer Nights." "Worry" is another strong track, with its "Lean On Me"-inspired melody, organ-heavy build-up, and gospel rave-up vibe that wouldn't sound out of place on The Last Waltz. It's all brought together on the album's final song, "Good Company," which begins as a quiet piano-based number before gaining momentum, adding Hammond organ, crunchy guitars, and guest vocals from Marnée Richardson over its nearly seven-minute running time.
With Low-Down Dirty Summer Nights, The New Old-Fashioned have taken their talents to the next level, putting together a great batch of songs that's a perfect way to close out the summer. They've managed to harness the energy of their live gigs and infuse it into their best material yet, resulting in a record that starts on a high note and never lets up. In a year that's already seen fantastic releases from several other artists, Low-Down Dirty Summer Nights more than holds its own.
Key Tracks: "27" / "Heaven By Way of Kansas City" / "Good Company"
Artists With Similar Fire: Big Star / Wilco / House of Heroes

The New Old-Fashioned Website
The New Old-Fashioned Facebook
-Reviewed by Simon Workman

Latest posts by Simon Workman
(see all)