The Ghost Of A Saber Tooth Tiger


Midnight Sun
Chimera Music [2014]



Fire Note Says: Full-fledged psychedlia infused with whimsical 60's trippy pop and vibe.
Album Review: The Ghost of a Saber Tooth Tiger is a band that was formed by Sean Lennon and Charlotte Kemp Muhl, and while they have two other releases under the GOASTT moniker, this is what I would dub their first full band effort (previous releases found them as more of a folk duo). Midnight Sun, their newest release, is a full-fledged psychedelic album, infused with whimsical pop and the trippy vibe of the late 60's. There is a spirit of collaboration and adventure that flows through the record, giving it a unique vibe, and that uniqueness is what keeps you going back to it time and time again. My first thought on hearing this record was, "wow, this guy has come a long way since Into The Sun". Then the realization hit that it has been 16 years since he put that album out. He's not that young kid anymore; What must have seemed such a scary thing to young Lennon (following in famous footsteps, comparisons etc) by now is second nature. This album is confident, mature, and masterful. It's also worth mentioning that Dave Fridmann mixed Midnight Sun, so if you're as big a fan of his work as I am, that's almost reason enough to check the record out!
Charlotte Kemp Muhl's vocals are sublime on the album, when she isn't singing lead, she is providing devastatingly gorgeous backing vocals. I want to live on a planet where I can just listen to her sing on "Golden Earring" over and over again with my headphones on. "Great Expectations" is a trippy psych track that sounds like it was beamed in not just another time but another planet as well. It's absolutely stunning. "Poor Paul Getty" has a strong Beatles vibe, but it's an interesting twist, Lennon's sense of melody on this one is very reminiscent of his father's but his voice is all Paul. So far I have focused a lot of attention on the back half of the record, but I would be remiss if I didn't talk about the front half, because GOASTT sets the tone right off the bat on "Too Deep". From the opening drums, this one grabs your attention right off the bat. Firmly rooted in both the 60's and the present, this sounds like some awesome cross between The Move and Odelay. The album continues to pick up steam from there, moving from the Beck influenced acid jams of "Xanadu" to the Tame Impala esque psychedlia of "Animals" and "Devil You Know".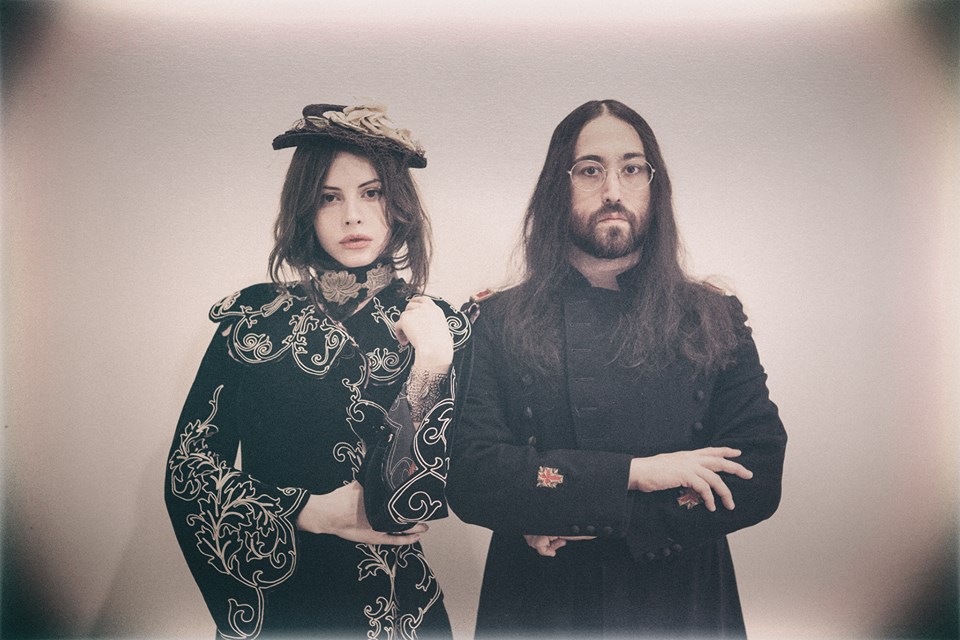 The pacing and flow of Midnight Sun is remarkable, it moves up and down and pushes and pulls in all the right spots. The songs are top notch, the performances are superior, and the production is the icing on the cake. This album makes me wish I was a better writer because I really feel like I haven't done it justice. Take my word; this is a fun record, and one that you will listen to repeatedly. It has so many layers that even after listening to it 10 times, I feel like I still hear something new each time I put it on. Sean Lennon and Charlotte Kemp Muhl are on to something pretty incredible here, when you give it a listen, you will understand what I'm saying. I can't wait to hear what they come up with next!
Key Tracks: "Animals"/ "Golden Earring"/ "Too Deep"
Artists With Similar Fire: Tame Impala / Mercury Rev / The Flaming Lips

The Ghost of a Saber Tooth Tiger Website
The Ghost of a Saber Tooth Tiger Facebook
Chimera Music
– Reviewed by Kevin Poindexter

Latest posts by Kevin Poindexter
(see all)