The Estranged


The Estranged
Dirtnap Records [2014]



Fire Note Says: The Estranged create a burning intensity within every track.
Album Review: Typically when you pick up a Dritnap Records release you sort of know that you are in for some type of punk rock outing. For that reason, Portland's The Estranged will come at you from left field on their self-titled third long player. The band brings forward textured soundscapes from their previous albums and wears their influences on their sleeve such as the Cure, Echo & the Bunnymen, The Troggs and The Chameleons.
The melting 30 second guitar groove that kicks off the record on "Forever Been Erased" sets up the story as the brooding vocal from singer Mark Herman only enhances the ride. This emotional drive fills the album up as "Fatalist Flaw" pulls you into the track as Herman states "I've seen what it's like to live in loss; my lips become tacit from the view." It is a post-punk song that works at keeping your ears stuck to the lyrics throughout the entire almost four minute track. The trio, time and time again, brings songs to the edge with their mid-tempo pace that allows Herman to push and pull his vocals while The Estranged together create a burning intensity within every track.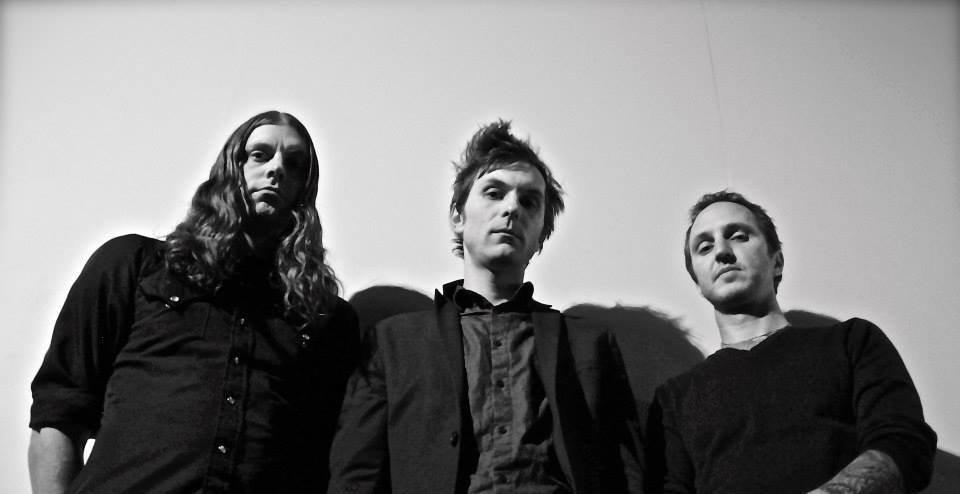 The Estranged stand out a bit from the current music scene as their style is a faithful ode to the moody, guitar swirled rhythms of some of their 80's heroes. It is also a path that may not break out to a bigger audience but The Estranged definitely give the sound a 2014 edge with sharper guitar riffs and really distinct drums. The Estranged have changed with each album but I definitely think that this self-titled record is their best to date as their sound gets more ingrained in your head with each full spin.
Key Tracks: "Forever Been Erased " / "Mark Of Sin" / "Another Stab"
Artists With Similar Fire: The Chameleons / The Stratford 4 / The Shelia Divine

The Estranged Facebook
Dirtnap Records
– Reviewed by Christopher Anthony

Latest posts by Christopher Anthony
(see all)