The Crookes


Hold Fast
Modern Outsider [2013]



Fire Note Says: Finally, the sophomore album from The Crookes is available in the US!
Album Review: Hold Fast, the second album from British indie pop band The Crookes, was originally released overseas in 2012, and now is finally out in the US thanks to Modern Outsider. I have to say, I was intrigued when I saw this record pop up on a few year end lists last year, but was frustrated that it wasn't out in North America. However, it was totally worth the wait, because not only is Hold Fast one of the finest British indie pop albums I've heard this year, but Modern Outsider has sweetened the pot, adding three singles to the record, making an already fantastic record even more essential.
As a band, The Crookes aren't exactly reinventing the wheel, but the wheel doesn't exactly need reinventing. Cool melodies, soaring choruses and jangly guitars will never go out of style in my book, and when you do it as well as these guys do, you are going to score high marks with me. Throw in the fact that these guys aren't afraid to wear their hearts on their sleeves and write earnest songs about love, lust and longing, and you have the makings of a band who somehow could conceivably find a way to break thru to a broader audience, if not here in the US, then certainly overseas, where a similar band like Maximo Park can thrive, without making barely a dent over here. That never made any sense to me, and I hope The Crookes can find a way to break out of that. The album itself is short, before you factor in the bonus tracks; it's just a hair over 30 minutes. It's short and snappy. It holds your interest, gets your toe tapping, your head bobbing, and you singing along, and then it's done, ready to be played again. Sometimes those are the best albums!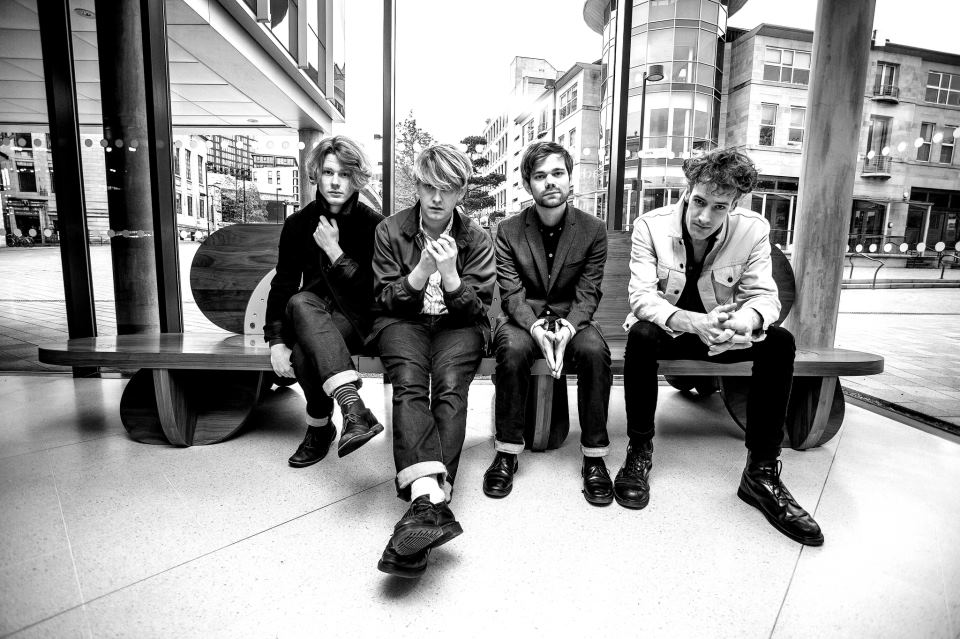 The title track to Hold Fast, is exactly the kind of guitar pop that would play well to a summer festival crowd. It's up-tempo, it has a sing-along chorus, and is super catchy. It's easily the most radio friendly song on the record. "The Cooler King" has a casually tossed off vibe that is both endearing and incredibly infectious, this and "Hold Fast" make up my favorite one two punch on the album. I haven't listened to the lyrics of "Sal Paradise" to see exactly how it ties in to the legendary character from Kerouac's On the Road. Perhaps it isn't about him at all, but it certainly captures the the feeling of that he, the pureness of spirit and motivation that he possessed, looking at someone and seeing that familiar longing look in their eyes, always wanting more, but never quite knowing what it is, or how to get it. It's a great romantic sounding, cinematic track.
This is a really strong record, and one that if you are a fan of the New Wave of the New Wave group of bands that came out in the mid 2000's you aren't going to want to miss. It's got it all, guitars, hooks, melodies, and most importantly heart and soul.
Key Tracks: "Hold Fast", "Sal Paradise", "The Cooler King"
Artists With Similar Fire: Maximo Park / The Smiths / Kaiser Chiefs

The Crookes Website
The Crookes Facebook
Modern Outsider
– Reviewed by Kevin Poindexter

Latest posts by Kevin Poindexter
(see all)