Wymond Miles


Cut Yourself Free
Sacred Bones Records [2013]



Fire Note Says: The Fresh & Onlys guitarist gets dark on his second solo album.
Album Review: Anyone expecting the kind of garage psych-pop his main band deals in would have been sadly disappointed with Wymond Miles' debut offering last year. Under The Pale Moon was full of gothic new wave shivers with a clear bulls-eye on Robert Smith. For an encore, Miles has turned his considerable songwriting muse in the direction of Nick Cave. The moody crooner, who is perhaps better known for his fabulous hair than his guitar chops, doesn't just sound bereaved this time around. He actually seems to feel it. Even the weakest tracks on Cut Yourself Free have a broke-down swagger to them.
The vintage synths are still around but they don't dominate this time. It is the guitar-driven tracks that provide the most thrills here. Songs like "Anniversary Song" and "The Ascension" show a great deal of subtlety and growth as a writer. His voice is nothing like F&O's singer Tim Cohen. The aforementioned Nick Cave is there, but also David Bowie to a degree. Musically this could be best described as romantic post-punk. "Passion Plays", for example, swings like an Interpol tune – albeit one with a West Coast vibe. "White Nights" gives off a little Police circa Ghost In The Machine. While "Why Are You Afraid?" takes an alt-country and turns it on its head. There are a lot of those kinds of moments where influences come and go and it is a very singular artist who can keep it all straight. And Miles almost pulls it off.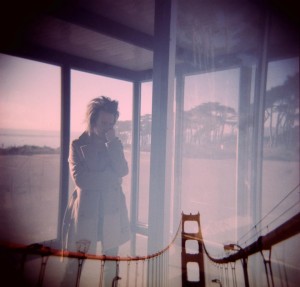 The less successful songs don't do much, but they don't do much to ruin things either. Closer "Love Will Rise" turns up the spooky drama and falls flat. Another clunker in the set, the bland Duran Duran meets Echo And The Bunnymen aping "Night Drives," gets lost in the weight of syrupy synths and even a bouncy bass line can't fix this one. But the biggest offender is the overlong (and overwrought) "Vacant Eyes." This song goes on way too long with its bluesy, smoke-filled solemnness – It's a slow death march to nowhere.
Aside from those few missteps, I really enjoy the distinction Miles is making between his music and his band's. With only nine songs coming in at 33 minutes, Cut Yourself Free is an easy listen – requiring no prior knowledge of The Fresh & Only's or any of the other acts associated with the garage revival that's taken over San Francisco. It holds up on its own merits and Miles is truly becoming a songwriter to contend with. And much like the F&O's, there is a general feeling that his best work is still ahead of him. He's got the look, the voice, the chops and the songwriting abilities. With two albums and an EP out in less than 16 months, it would appear that there is no end in sight and a very high ceiling for this guy. Let's keep an eye on him.
Key Tracks: "Passion Plays", "White Nights", "The Ascension"
Artists With Similar Fire: Nick Cave / Echo And The Bunnymen / Crocodiles

Wymond Miles Bandcamp
Wymond Miles Facebook
Sacred Bones Records
-Reviewed by Scot Lade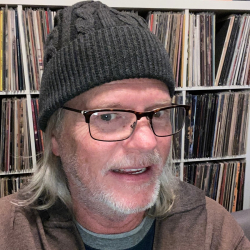 Latest posts by Scot Lade
(see all)