The Chambermaids


Whatever Happened Tomorrow
Guilt Ridden Pop/Old Blackberry Way [2013]



Fire Note Says: Minneapolis brother/sister act hit all the right notes with an all-too-short third album.
Album Review: The Chambermaids are an on-again/off-again dream pop outfit headed by siblings Neil and Martha Weir. Formed in 2003 as The Shut-In's, their tendency to go on hiatus probably has much to do with Neil's studio (Old Blackberry Way) getting booked too often. It certainly has nothing to do with lack of song writing chops as evidenced by these nine tracks of breezy goodness. At twenty-five minutes it's tempting to call this an EP, but they don't – so whatever. Each song is crafted for maximum auditory bliss. And in this they have essentially succeeded.
Both Neil and Martha do vocal duties but the lion's share of lead goes to Neil – with Martha singing back-up. Yes, it's a tired formula but it is effective. Also effective is their subtle use of studio. Given all the high quality equipment at their disposal it is refreshing to hear how Whatever Happened Tomorrow is not over-cooked with gee-whiz trickery. If anything, it feels like bedroom pop done really well. Beyond the technical engineering of the record is The Chambermaids obvious love for shoe-gaze and Kiwi pop. Yet for some reason I hear Beach House resonating throughout – which is not the worst thing in the world at all. There's a casual detachment in their approach that I have always found fascinating. Maybe it's those cold Minnesota winters that causes many Twin City acts to jettison all pretenses of warmth and just go for mood and melody. This album definitely has both.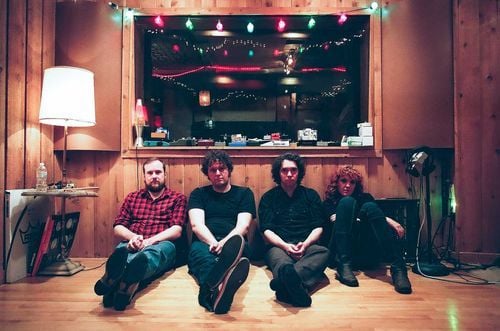 There's a really good chance that my opinion is skewed favorably on the sheer strength of the first track, "Whirlpool." It is a magical little song that I have not been able to get out of my head. The guitars chime and crunch while Martha's haunting "Aaah's" so perfectly balance her brother's staccato vocals. Newly recruited members Nate Nelson (guitar)and Alex Rose (drums) contribute mightily to the song's sound, making The Chambermaids a real four piece. Next up we get the Flying Nun wannabe "I Wonder Why" and it's all jangly and twee. Martha gets the first of her two turns at lead vocals on the cool and distant "Scraped Away." All in all, a very solid start.
Things, naturally, take a turn for the worse as the record progresses, including three instrumentals. There's a 1:22 study in My Bloody Valentine ("She's Not Haunted"), another short instrumental that is nothing but a two minute drone ("I Always Knew") and the title track which ends things on a bit of a downer. Luckily along the way there are a couple other winners: "China Blue" has all the tangled charm of a Sonic Youth song and "Electric Sky" is a straight power pop treat. Unfortunately in the end there's just not enough for this to truly succeed as a full-length so I'm content in believing it to be a very pleasant and varied EP. No shame in that. But I still wish there were a few more like "Whirlpool" on the set list. Had there been, well this would have been one of 2013's great surprises. What we are left with, however, holds up just fine.
Key Tracks: "Whirlpool", "Scraped Away", "I Wonder Why"
Artists With Similar Fire: Beach House / My Bloody Valentine / Yo La Tengo

The Chambermaids Website
The Chambermaids Facebook
Guilt Ridden Pop Music
-Reviewed by Scot Lade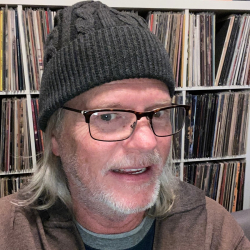 Latest posts by Scot Lade
(see all)