Sundowners


The Larger Half Of Wisdom
Dirt Cult Records [2013]



Fire Note Says: Sundowners throw down some old fashioned Minnesota punk!
Album Review: It's no big secret that some of the best punk and indie rock comes from Minnesota, heck it was practically born there with The Replacements and Hüsker Dü. The winters are long and cold, so there's not a helluva lot to do except drink beer and hone your punk rock tunes down in the basement, and that's exactly what The Larger Half of Wisdom, the new record from Sundowners sounds like. It's melodic, it's loud, it's fast, it's catchy and it's a whole lot of fun!
The Larger Half of Wisdom gets better with every listen. Honestly, on my first listen, I felt like it was punk by numbers, but the more I listened, I realized that I was way off base. The record has more depth and dynamics than your standard run of the mill punk record, it sounds pretty polished on the surface, but when you really listen, you can hear some cool interplay amongst the guitars that gives it a raw sense of passion bubbling under the surface. I haven't mentioned the harmonies yet, but they will hit all of the right pleasure buttons in your brain.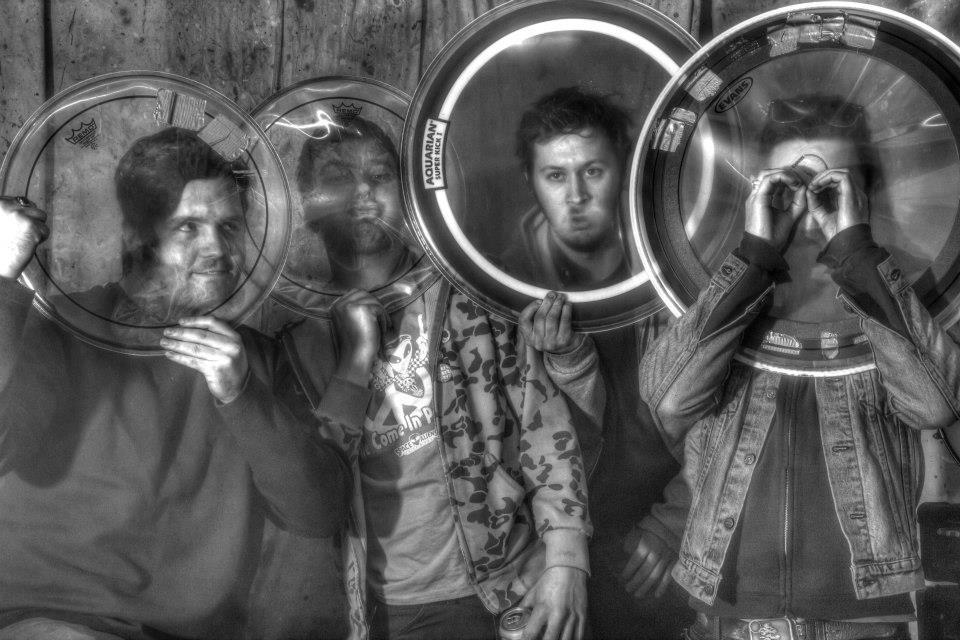 The record starts off like gangbusters, hit after punk rock hit, but really starts to hit its stride with "Bird World Country" a Minutemen like fist pumper, with a strong social message. "Cassidy's Imagination" also features some chops that could have fit right in on Double Nickels on the Dime. That's not to say these guys sound exactly like The Minutemen, because they don't, it's just that there are spots on the record that would make the ghost of D Boon smile. "Rooted Nowhere" is another highlight, featuring a another great guitar riff, and catchy as hell chorus.
This is a solid punk album, and the band often takes their songs in different directions than you think they are going to go, particularly on album closer "Revolving" where they break it down in a couple of interesting spots that you wouldn't expect, yet always keep it moving along at breakneck speed. The Larger Half of Wisdom is a grower that has interesting layers. Once you give it a few listens and really examine it, you will find yourself thoroughly engrossed in it.
Key Tracks: "Bird World Country", "Revolving", "Cassidy's Imagination"
Artists With Similar Fire: Minutemen / Hüsker Dü / Sugar
Sundowners Website
Sundowners Facebook
Dirt Cult Records
-Reviewed by Kevin Poindexter

Latest posts by Kevin Poindexter
(see all)