Robert Pollard


Faulty Superheroes
Guided By Voices Inc. [2015]




Fire Note Says: Uncle Bob's first solo LP since disbanding GbV (again) is also one of his best.
Album Review: Hmmm… Let's see: last time Robert Pollard pulled the plug on Guided By Voices he seemed intent on focusing all his considerable energies into creating as strong a record as humanly possible. The resulting effort, From A Compound Eye, is quite correctly regarded as an album of sublime beauty and expert songwriting. It has career highlight written all over it. When news of Faulty Superheroes' imminent release was announced I was hoping history would repeat itself. And although this one (Pollard's 21st using his given name ) isn't a double album behemoth it is a juggernaut nonetheless. With "only" twelve songs clocking in at a hair over a half hour, every second of it sounds both purposeful and effortless. Though some may miss the sketches and song fragments with which his discography is littered, its concise nature recalls two of his better recent works: Moses On A Snail and Jack Sells The Cow. I submit that this one is even better.
2013 saw the release of two superb Pollard solo albums (Honey Locust Honky Tonk and Blazing Gentlemen were both strong Album Of The Year contenders) and now after a very good record launched with long-tome collaborator Todd Tobias, late era GbV drummer Kevin March and Dayton native Nick Mitchell under the name Ricked Wicky, 2015 gets its second blast of infectious hooks, beer-soaked anthems and power-pop goodness as only Pollard can deliver. Tobias is back (as ever) but what sets this record apart is Kevin March. His thunderous and tasteful drumming adds an element to Faulty Superheroes that has been lacking on the solo albums since Choreographed Man Of War: a world-class beat keeper to match Pollard's unmatched songwriting skills. Whereas Ricked Wicky emphasized crunchy rawwwwk, the songs that make up Superheroes are all melodic and binary. This is, of course, the approach that made a fourth grade school teacher into an indie icon known around the world.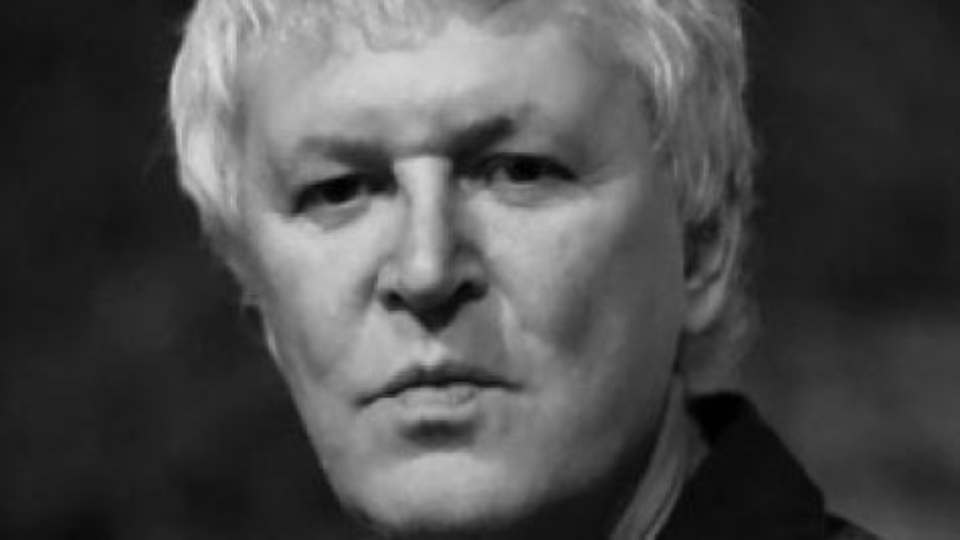 Song sequencing has long been one of Pollard's secrets to success. This album is no exception. He starts things off with three of the catchiest songs he's written in years. "What A Man" finds Pollard's voice sounding as young and tuneful as ever while March pounds away with verve. The guitar tone harkens back to the British Invasion while retaining some Ohio-style bite. An arpeggio-laden guitar figure propels "Cafe Of Elimination" as it packs more ideas into its two minute runtime than should be legally allowed. The title track slows things down a bit without losing any of the record's momentum. Those first three songs really pack a punch. As the album progresses it gets poppier and then by turns more experimental, creating a very compelling whole. The obtuse lyrics seem more in line with Guided By Voices' best work as they just seem to fit into the melodies like pieces of a jigsaw puzzle. As per usual, I have no inkling what he's singing about but when he's on his game like this his words evoke emotional responses from some invisible and primal space inside the rock 'n roll heart. He speaks to us all with his brandishing of the Holy four P's (Prog, Pop, Psych and Punk.) They are all engaged here to full effect. Prog peaks out of "Mozart's Throne," there's the Psych infected "The Real Wilderness," Punk makes an appearance with "Faster The Great" and all twelve songs bow to the infinite glory of the Pop song. None more so that lead-off single "Up And Up And Up" which could be a (slightly) cleaned up outtake from Alien Lanes (yeah, it's that good.)
Some may bitch about Superheroes brevity but I find it refreshing. These are probably the same people who complain that Pollard needs an editor. Ha! He's going to do whatever he wants to do at this point in his life and the faithful dutifully follow along. To the rest: I can certainly understand not being able to keep up with this man's crazy prolificity. It is daunting. But fear not – every now and then Pollard puts it all together, everything that makes him unique among a sea of lesser artists. Sometimes, as Pollard sings, "You Only Need One." If that is in fact the case – this is the one. Faulty Superheroes is indeed super but is very short on faults!
Key Tracks: "Up And Up And Up" / "Cafe Of Elimination" / "Mozart's Throne"
Artists With Similar Fire: Cheap Trick / The Who / Bob Mould

Robert Pollard Website
Robert Pollard Facebook
Rockathon Records
-Reviewed by Scot Lade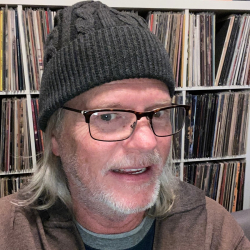 Latest posts by Scot Lade
(see all)