Robert Pollard


Honey Locust Honky Tonk
Guided By Voices Inc. [2013]




Fire Note Says: One of Robert Pollard's strongest solo outings to date!
Album Review: I know that these days a solo record from Robert Pollard is almost expected as he typically releases two albums under his own name a year. This streak actually goes back to 2006 and unless something changes – 2013 will be the end of it as Honey Locust Honky Tonk will probably be it for the year (note the "probably" because there is still plenty of time left for Pollard). With that said, if you are only going to release one album, it should be one of your best – right? Honey Locust Honky Tonk is just that – one of Robert Pollard's best solo outings to date.
At this point in Pollard's career, I think he has been really defining his projects. The GBV material is definitely a more collective effort while his other acts like Circus Devils and Teenage Guitar find Bob going in a completely different direction. This focus has benefited all of his material and the same can be said for HLHT. This is really the record that I believe fans have been waiting for as it offers a mature rock flow that oozes indie experience. From track to track, the songs on HLHT work and make sense as you get 17 of them clocking in at a concise 34 minutes. I hear critics say all the time that they don't get Pollard's lyrical wordplay. Well, on this album, I think that Bob might have answered them, as many of the songs here feel like complete thoughts and pull your ear into the lyrics more than ever.
The delivery style here on HLHT is important to talk about as Pollard's laid back confidence beams through this record. If you go back and listen to his early solo albums like Not In My Airforce (1996) and Waved Out (1998) you will distinctly hear what I am talking about. Those great records still have the identifiable lo-fi touch to them and even though they are solo records, they still have many GBV band qualities to them. Fast-forward to 2013 and like Pollard's more recent solo material, you know these tracks are not only from a pure singer/songwriter but HLHT also contains a clearer path from beginning to end. Sometimes you have no idea where the next track on a Pollard record comes from but here, he leads you with a carrot and then also provides you some bread crumbs so that you can find your way back!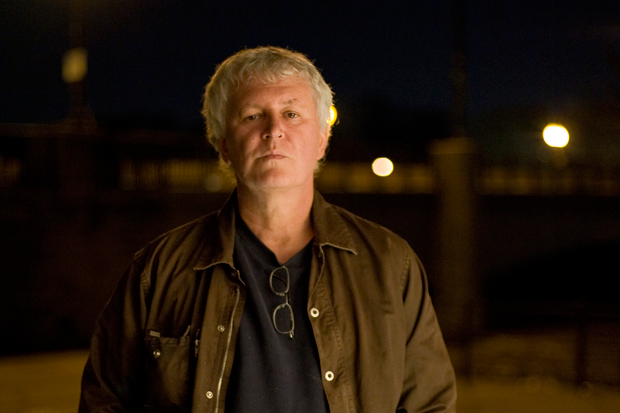 This is the first solo record that I had a really hard time determining three key tracks because I wanted to pick six or seven. It is also an album that the first half is really good while the second half is great! From the opening "He Requested Things," everything seems like a normal soft sing along until its strong riff kicks in at the 28 second mark and then reoccurs throughout the song. A couple songs in, "Strange And Pretty Day" initially sounds like it might stray a bit into the odd with Pollard just singing over his piano in classic lo-fi but it never leaves this sweet spot as his sincerely delivered line "all eyes are on the dream of being lost and found" will have you taking notice. It is also the perfect set up for the next 51 second track, "Suit Minus The Middle," that just rocks out. These two tracks together are another example of the cohesiveness that exists on this record. The foot tapping "Who Buries The Undertaker?" once again has great thought stirring lyrics while the peppy "She Hides In Black" has a little Bowie undertone to it.
I think what I like best about Honey Locust Honky Tonk is that Pollard shows his emotion consistently across the album. The quick, 1:13 strumming ballad, "Shielding Whatever Needs You," once again demands attention to the lyrics as the line "you are practicing in the mirror to be braver – than you are" grabs you instantly. You then get to album highlight, "I Killed A Man Who Looks Like You" which I think ranks up there as one of the best tracks Robert Pollard has written. I know that is a big statement but this track perfectly captures this notable elder statesman of rock that Pollard's solo material has been moving towards. The slower mid-tempo number is catchy, thought provoking and just flows smoothly with his crisp direct vocals.
If you have been following Robert Pollard's solo material, Honey Locust Honky Tonk is a must pick up. If you have not trusted yourself with his recent releases outside GBV – this would be a great record to give Pollard another try. It is an album that did not take more than one spin to get into and it only gets better every time I hear it. Without a doubt, I think Honey Locust Honky Tonk ranks very high in Pollard's solo catalog and should be the catalyst to put him back on the radar for all those critics who continually dismiss him. More importantly, HLHT is a truly enjoyable listen and that makes the rest just a bonus!
Key Tracks: "Who Buries The Undertaker?", "Her Eyes Play Tricks On The Camera", "I Killed A Man Who Looks Like You"
Artists With Similar Fire: David Bowie / Syd Barrett / Pete Townshend
Robert Pollard Website
Robert Pollard Facebook
Guided By Voices Inc.
-Reviewed by Christopher Anthony


After spending the early 90's managing a record store, the mid to late 90's producing alternative video shows and 00's blogging about the music scene Christopher Anthony is always ready to hear new music.

Latest posts by Christopher Anthony (see all)
Please follow and like us: