Pond


Man It Feels Like Space Again
Modular Recordings [2015]



Fire Note Says: Tame Impala offshoot Pond returns only to blast back into space.
Album Review: It's interesting to think that 2013's Hobo Rocket was recorded before Pond's current release Man It Feels Like Space Again. While reviewing Hobo Rocket I said the album "speaks volumes with its four syllable name: trash bags, rusted shopping carts, bits of string, and tin cans rope together a collection of epic psych, pop, glam, garage, folk, and dance." It's these styles and themes that took hold of my ears, but with only a few stand out tracks—and a strong sense of afterthought—Hobo Rocket wasn't as nearly as satisfying as it could have been. It is with great pleasure that I can say Man It Feels Like Space Again has a lot of those likable qualities with a more honed feel, taking the space aesthetic and running with it, dancing with it, and even loving it!?
With a song title like "Heroic Shart" Perth's Pond might be taken a little less seriously. But instead of going with a non-stop brain assault, Pond's pre-made follow up is a mind-expanding space comic book action-adventure that helps you dance your ass off. "Waiting Around For Grace" lifts upward with a mix between The Soft Bulletin and the funky love of STRFKR's Miracle Mile. "Elvis' Flaming Star" takes the space disco by storm with its Mac DeMarco-style vocals crossing paths with King Gizzard and the Lizard Wizard. It's these mash ups and call outs that make Pond's Man It Feels Like Space Again so appealing, like "Holding Out For You," which gets tender and sexy with its interstellar ties to The Flaming Lips' At War With The Mystics.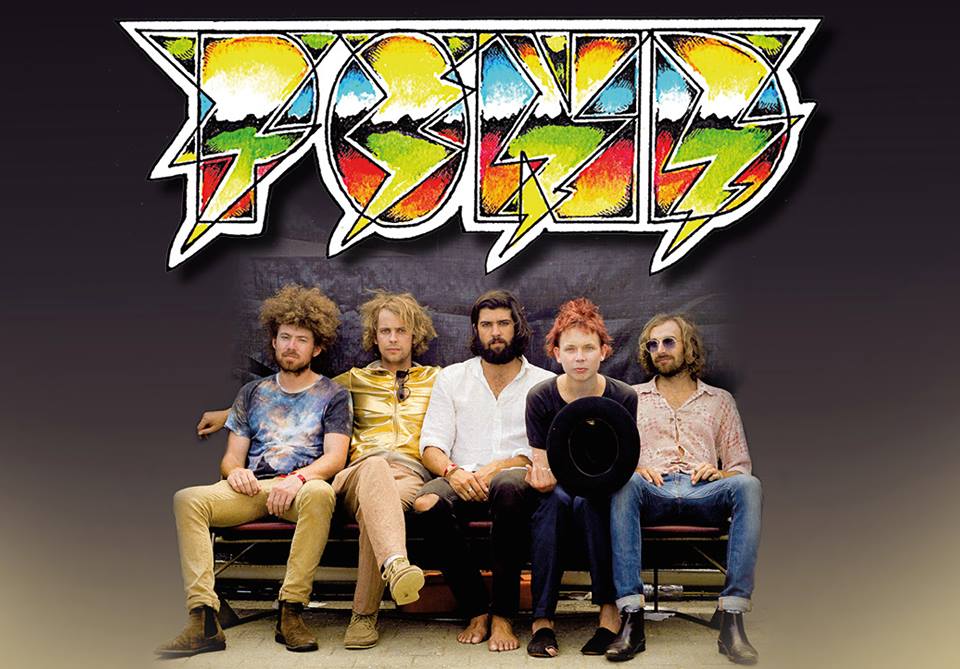 "Sitting Up On Our Crane" takes a night to day theme with a beautiful sunrise synth that comes in to close the track out on a "high" note. "Medicine Hat" takes the LP into folk territory, but it's the title track that leads the album to a satisfying end. "Man It Feels Like Space Again" is an eight-minute conclusion that folds the lessons learned back into itself with a sense of inevitability that funks around with Portugal. The Man, a psychedelic interpretation of King Crimson's "In The Court of the Crimson King," and Wayne Coyne's black hole rasp. It is a pleasure that Cam Avery, Jay Watson (both current Impala members), and Nick Allbrook (ex-Impala member) have recorded such great music as we wait for Kevin Parker's (Tame Impala) follow up to 2012's Lonerism (my #1 album of 2012, The Fire Note's #8). Pond's song-scape cohesion has only gotten stronger, as Man It Feels Like Space Again will prove easily—but don't take my word for it, do yourself a favor and give it a listen!
Key Tracks: "Waiting Around For Grace" / "Sitting Up On Our Crane" / "Man It Feels Like Space Again"
Artists With Similar Fire: Mac DeMarco / The Flaming Lips / King Gizzard and the Lizard Wizard

Pond Website
Pond Facebook
Modular Recordings
-Reviewed by Christopher Tahy

Latest posts by Christopher Tahy
(see all)