Perhapst


Revise Your Maps
Jealous Butcher Records [2013]



Fire Note Says: A fulfilling dose of Byrdsian folk rock and lush sophisticated pop from Perhapst.
Album Review: John Moen is one helluva talented musician. He's obviously best known as the drummer for The Decemberists, but he has also drummed for a who's who of indie rock royalty, including Stephen Malkmus, Elliott Smith, Robert Pollard's Boston Spaceships, Heatmiser, and the Spinanes. On top of that he was also a member of cult favorites The Dharma Bums and The Maroons. I think most people would probably be surprised to know that he has always been a talented songwriter in his own right, and that's ok, but now with his second album recording as Perhapst, it's time for people to become more aware of what Moen has to offer.
Like the first Perhapst record, released in 2008, Revise Your Maps is a wonderful blend of rockers, Byrdsian folk rock, and lush sophisticated pop. What is even more remarkable is that Moen plays and sings most of this stuff himself. The first thing you are going to notice is his voice; it's a lovely falsetto, and not the gruff voice you might expect from the bearded guy in the promo pictures. The second thing that will probably strike you is his guitar playing. It doesn't matter if he's playing electric, acoustic, or even slide. He's good, damn good, especially for a drummer! The third thing is going to be his songwriting and arrangements. This is not lo fi home recorded music, this is full blown production with complex arrangements, and the music has depth and multiple layers. There always seems to be something going on in the background giving the song more texture.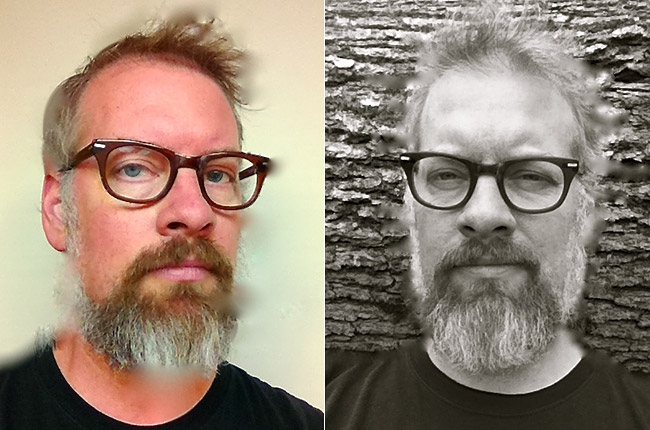 Of all 13 songs on the record, "Revise Your Maps" is probably the closest in style and sound to The Decemberists. It's a really nice folk rock tune, with a catchy chorus. I would direct fans of that band to this song first. "Offering the Blues" reminded me heavily of some long lost Harry Nilsson song, in fact, the entire album has the vibe of a great lost singer songwriter record from the 70's. I was constantly reminded of Emitt Rhodes as well, and a dash of Curt Boetcher. "Ramble/Scramble" is a rollicking upbeat song, as is "Sorrow & Shame", besides being excellent songs, both tracks serve to help move the pacing of the album along, and provide a nice balance to the more mellow tracks. "Sill (Mt Zero)" is definitely going to please your inner Byrds fan. The guitar work on this number is sublime, and Moen's voice is excellent as usual.
Revise Your Maps is the second winner in a row from Perhapst. It took Moen, nearly 5 years to follow up the first record, let's hope it doesn't take 5 more to follow up this one!
Key Tracks: "Revise Your Maps", "Bird Off a Wire", "Offering the Blues"
Artists With Similar Fire: Young Fresh Fellows / Elliott Smith / Nilsson
Perhapst Facebook
Jealous Butcher Records
-Reviewed by Kevin Poindexter

Latest posts by Kevin Poindexter
(see all)