Passion Pit


Kindred
Columbia Records [2015]



Fire Note Says: Passion Pit's most commercially viable album.
Album Review: Upon listening to Passion Pit's new album Kindred, something felt off. As a big fan of the band's first two albums, I had hefty expectations for this new one. The usual electronic pop was there, a little more slick and clean this time around. I went back and listened to the first two albums (Manners and Gossamer) to try to figure out what was missing. After doing so I gained an even bigger appreciation for Gossamer (it just gets better with time), which makes Kindred's shortcomings more stark.
Passion Pit is primarily the work of Michael Angelakos, although he tours with many other musicians. He has been a character, in some or fashion, in most of the music in the first two albums. From a lyrical standpoint he is more removed (or more at peace?) on Kindred, which is reflected in the music. As stated above, the talent to create a taut pop song is there as evidenced by "Lifted Up (1985)." The unrelenting beat and falsetto make it easily recognizable as a Passion Pit song. It's a love song that romanticizes the year that his beloved came into the world; as a song about the joys of being in love it hits all the right notes. Angelakos has a way of making happiness and joy almost frenetic.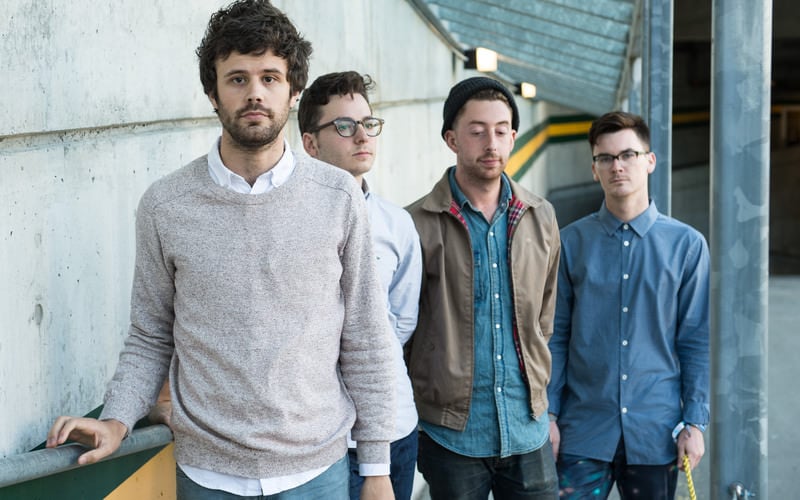 My favorite track on Kindred is the quirky-sounding "My Brother Taught Me How To Swim." It's a love letter to a brother who is patient and giving while the singer seemingly takes that love for granted. Backed with a disco beat it carries some of the pathos that is lacking on other parts of this LP; it is a song of redemption. "Five Foot Ten" speaks to the contradictory wish to be both alone and connected to someone. It also carries emotional weight. Some of the songs are strong enough without that density, like "Lifted Up (1985)," whereas others feel like they were made for the radio, e.g. "Until We Can't (Let's Go)." That flatness makes for an uneven listening experience.
It wouldn't surprise me if Kindred becomes Passion Pit's most commercially viable album. It's more streamlined and accessible, which means that Angelakos is growing as a songwriter. That artistic choice makes for a cohesive album but one lacking the complexity, unpredictability, and excitement of his first two endeavors.
Key Tracks: "Lifted Up (1985)" / "My Brother Taught Me How To Swim" / "Five Foot Ten (I)"
Artists With Similar Fire: Bleachers / Walk The Moon / Two Door Cinema Club
Passion Pit Website
Passion Pit Facebook
Columbia Records
-Reviewed by Matthew Heiner

Latest posts by Matthew Heiner
(see all)