Faith No More


Sol Invictus
Reclamation Recordings [2015]



Fire Note Says: Faith No More remind you of their relevance.
Album Review: Do you know the definition of relevant? Relevant means to bear upon or connect with the matter at hand; pertinent. This one word always surfaces when a band like Faith No More reappear on the scene and presto: release a new record. Can it happen – sure. We just had a really good record from the long time gone Sonics, The Replacements are out on the road again and can/should produce something solid, My Bloody Valentine landed a record in our 2013 Blazing Top 10 so there is plenty of support for a return. For Faith No More, it has been a long 18 years so the major question will be – do we care?
It is not like the band members have lived underground since 1997's Album of the Year. Singer Mike Patton started Ipecac records and has been in groups like Tomahawk, Peeping Tom and Fantomas. Keys guy, Roddy Bottum has scored films and of course started an alternative favorite – Imperial Teen. Bassist Billy Gould has stayed in the business and drummer Mike Bordin worked with Ozzy. Not exactly a lackluster resume for the group but nothing that made headlines like Faith No More. This band was boosted to extremes from the MTV movement and with complex records like The Real Thing (1989), Angel Dust (1992) and a catchy cover of The Commodores classic "Easy," they will always hold a firm piece of ground in rock history.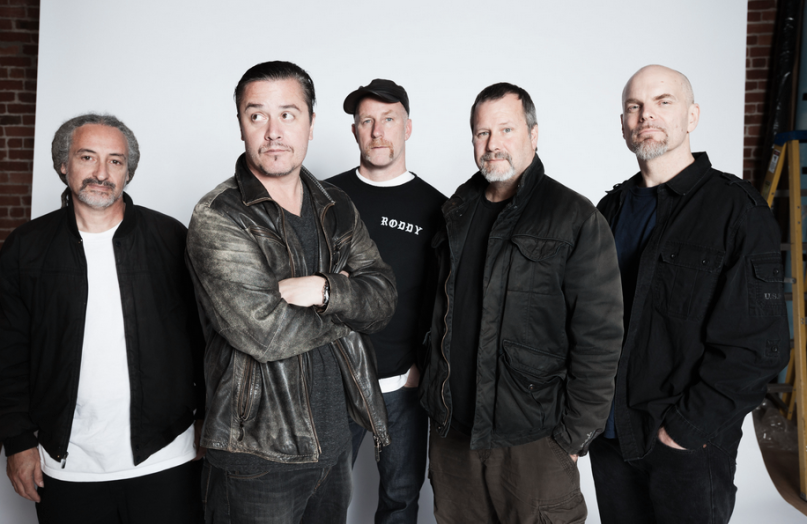 That brings us to Sol Invictus. From the quiet anger talk in the hard hitting "Cone of Shame" to the distaste of authority figures in "Superhero," it is nice to hear that Patton and the boys still have an edge. 2015 does not find the world now a happy place for them and their music is better for it. They also do a nice job of shaking the old dust off of their song structures and give a wide palate experience throughout the album. "Sunny Side Up" has nice chord progressions that allow Patton to use his singing voice before switching to a tear it up rock mode to the sinister "Matador" with its chopping piano and soaring thematic vocals. This pattern of creativity runs throughout the record.
Faith No More are who they are and it comes through loud and clear on Sol Invictus. I really didn't expect this album to sound radically different from their previous work and it doesn't. Like other reunited bands before them, noting on Sol Invictus rivals their early work but it is still quality. It definitely will remind you of why you listened to them in the first place and for newbies it is a solid first impression. Sol Invictus is 100% Faith No More and sounds relevant and rewarding for fans. This is a record that also forecasts that if Faith No More produce a follow up in the near future they have the goods to make another "epic" stance and I look forward to it.
Key Tracks: "Cone Of Shame" / "Superhero" / "Matador"
Artists With Similar Fire: Melvins / System Of A Down / Soundgarden

Faith No More Website
Faith No More Facebook
Reclamation Recordings
– Reviewed by Christopher Anthony

Latest posts by Christopher Anthony
(see all)