Parquet Courts


Sunbathing Animal
What's Your Rupture? / Mom & Pop Music [2014]



Fire Note Says: Parquet Courts are the current New York City sound.
Album Review: Sometimes it is hard to explain why an album puts up a roadblock but that is exactly what happened to me on the third record from breakout band Parquet Courts. Sunbathing Animal is a follow up to the headphone approved Light Up Gold (2012) which was a refreshing slice of indie rock, so the anticipation for this album was very high and every time I would spin through the record, I kept thinking – this is good stuff but how good? Could it be better than their last one? Could it be one of the better albums released so far in 2014? I kept thinking I was missing something because it is rare for lighting to strike twice, so I cautiously kept listening to the NYC band's post-punk/slacker indie rock. And then I listened again!
Many times patience pays off and when it comes to Sunbathing Animal it pays off big time. This record on the surface is full on indie slacker rock that feels slightly lazy and loose. That is where you might think that Parquet Courts took several steps back from Light Up Gold but after absorbing the record, you will realize that it is the exact opposite. Sunbathing Animal is a sharp and smart record that finds a classic punk groove that will remind you of Wire and even several more punk art bands such as Television. Parquet Courts even goes down the Velvet Underground hole with the wandering track "Raw Milk" that just is the cherry on top. This somewhat gritty but controlled old school approach would probably be good enough to place this record on a pedestal but when you inject the bands Pavement like song structures and singing into the mix, the unique combo only strengthens the album.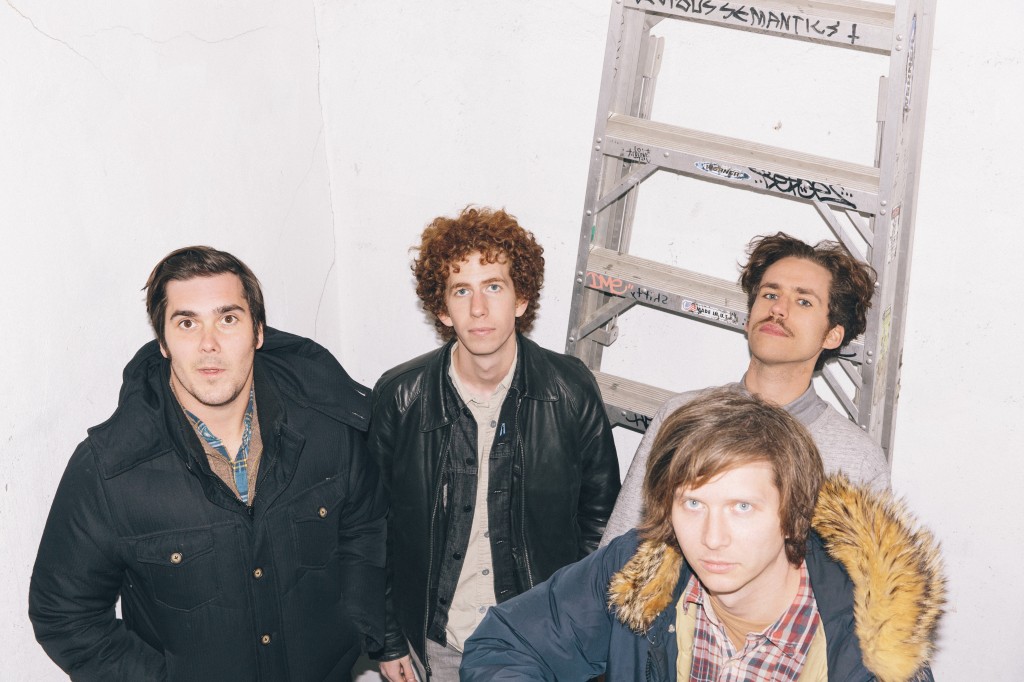 Parquet Courts edge out their previous records with Sunbathing Animal because it is so well planned out without trying. The hooks are more distinct here which helps grab you while the guitar work and quick tempo changes will leave you wanting more. They are quick and to the point without being cute and you never get caught thinking the band is trying to be something they are not. You absolutely won't get that vibe even when the band goes from the hard pounding title track to the over six minute extended jam "She's Rollin." This balance of tempo changes turns out to be very engaging. The key to this album's success is that Parquet Courts refined all their best attributes while making a record that progresses their sound and is 13 minutes longer than Light Up Gold's 33 minute running time. The end result is that Parquet Courts confidently have taken their rightful place at the top for current and most important NYC sound right now! Where they go from here will be an exciting journey but Parquet Courts have made a solid statement with Sunbathing Animal as it is one of the best records released so far this year!
Key Tracks: "Black And White " / "Always Back In Town" / "Sunbathing Animal"
Artists With Similar Fire: Arctic Monkeys / Wire / Pavement
Parquet Courts Website
Parquet Courts Facebook
What's Your Rupture?
Mom & Pop Music
– Reviewed by Christopher Anthony

Latest posts by Christopher Anthony
(see all)