Neal Morse
Sola Gratia
Inside Out Music [2020]



If the idea of religion as subject matter for progressive rock seems a little ridiculous at first then I completely understand. I do. But in all actuality nothing could be better suited for the complexity and grandiosity of the genre. Certainly bands like Yes always had a spiritual quality to their music. And Prog's affinity for concept albums has given former Spock's Beard front man Neal Morse a rare and very rich intersection from which to mine. Just last year alone the man completed his Rock Opera, Jesus Christ The Exorcist, and with the appropriately named Neal Morse Band he released the follow up to the critically acclaimed The Similitude Of A Dream – the achingly beautiful The Great Adventure (all the above being double albums.) Not enough? There was Flying Colors' third album and work on Transatlantic's fifth album and then…oops…2020 came along.
With nothing but time on Neal's hands it shouldn't be too surprising that he took the opportunity to write. Quarantine made the "group think" of the Neal Morse Band impractical so the new record took shape as a solo album via file sharing. Morse wrote and sings lead on all of it although all members of his "band" contribute: Mike Portnoy, as usual, on drums, Randy George on bass while Eric Gillette and Bill Hubaurer take on diminished, but no less impressive, roles. Taking the Biblical account of Paul, the oppressor of early Christians, and turning it into a universal redemption story is nothing new. But turning it into an hour long Prog Rock celebration is. From the opening strains of acoustic guitar Morse effortlessly weaves themes from 2007's Sola Scriptura (which tackled the story of Luther and the Reformation) into one of the many new motifs to be found throughout these fourteen brand new interlocking tracks. Without even noticing you are re-introduced to it several more times – including the album's gorgeous piano outro. What comes to mind throughout this particular release is the Fender-driven guitar tone that has been missing from the last few Morse LP's. It has been eight years since Momentum (the last "Neal Morse" album – excluding the singer/songwriter and worship stuff.) His guitar playing is underrated and under-utilized in all the other bands he plays with so that alone makes Sola Gratia a compelling listen.
But it is within the songs themselves where the true magic resides. After the obligatory super proggy overture, "In The Name Of The Lord" comes in and rocks hard. It grumbles into life with another one of those recurring little riffs that fleshes out into a revival tent choir and insane instrumental counter point breakdown. All this leads to "Ballyhoo" – a song that echoes the stage-ready story telling of recent Morse outings but here Saul Of Tarsus is talking about having hell fire in megatons and letting it slip that "secular people are nothing. I won't even darken their door." It's a quiet victory in song craft. Likewise "Building A Wall" combines the energy of 80s hair metal with snippets from to create a timely – and perhaps timeless – classic. Then, after a hectic three minute interlude, Neal proves why he is among the current leaders of the Prog genre: the stately beauty of "Overflow." Its elegant harmonic twists only reveal themselves after repeat listening but here's the thing – after over twenty-five years of writing and recording he can still surprise. Undoubtedly, the biggest risk to be found is on the album's longest track, "Seemingly Sincere." It's "meager" nine and a half minute run time is not a problem. What may be for some long time fans are the sound effects, electronica and programmed keys (courtesy Bill Hubuarer.) They all contribute to make the song unlike anything else in the giant Morse discography. And then I would be remiss not to mention Mike Portnoy stealing the show with a one-take drum solo near the end that serves to remind just how good the Morse/Portnoy connection has been since that first Transatlantic album.
If there is a complaint to be made about the album as a concept it would be that it is quite heavy on Saul before the road to Damascus and a little light on the guy that wrote half of the New Testament. His conversion, his travels, his imprisonment are an afterthought. This artistic decision does not distract from the album's effectiveness any more than Rice and Webber's choice to end Jesus Christ Superstar on the cross. In fact, none of this album's overt Christianity is an impediment to its enjoyment. On the contrary, I find it gives the music gravitas. So I struggled with giving this a five star rating but in the end it may fall just short of the audacious brilliance of Sola Scriptura or the emotional bullseye that was The Similitude Of A Dream. At 65 minutes it is as concise and succinct a statement as we could ever expect from a dude who so brazenly waves the Prog Rock flag and, therefore, an excellent starting point for anyone not familiar with this talented artist. And to those who have been following Morse since the Spock's Beard days: there are still a few new tricks up this old dog's sleeve.
Key Tracks: "Seemingly Sincere" / "Overflow" / "Building A Wall"
Artists With Similar Fire: Kansas / Dream Theater / Yes
Neal Morse Review History: The Great Adventure (2019) / The Similitude Of A Dream (2016) / The Grand Experiment (2015)
Neal Morse Website
Neal Morse Facebook
Inside Outside Music
– Reviewed by Scot Lade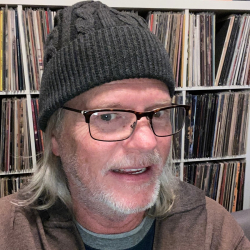 Latest posts by Scot Lade
(see all)